A New 4-Volume Book on the History of Classical Guitar in Argentina is Now Available at GSI!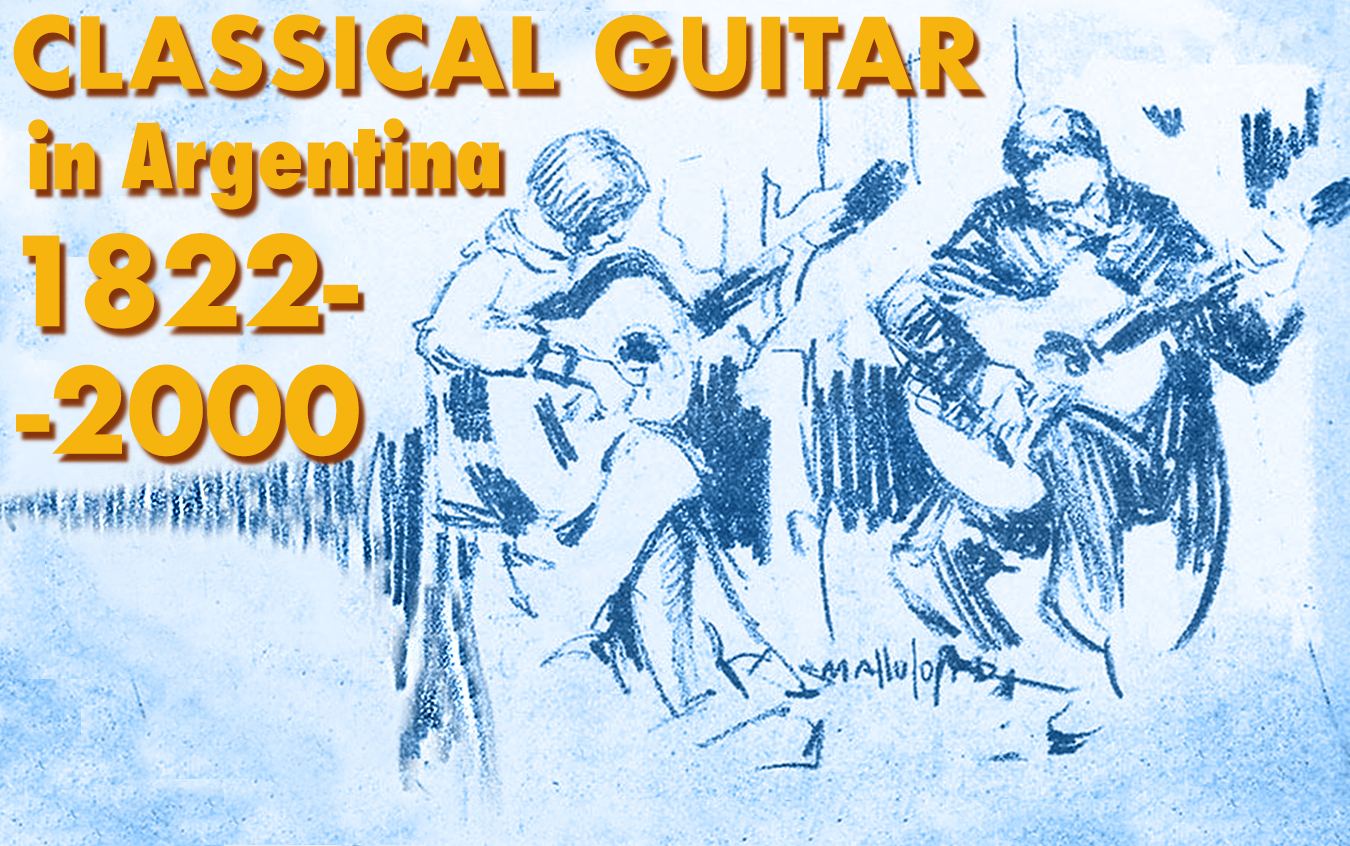 We've just added a new large publication to our inventory that might be very interesting for anyone who loves learning about classical guitar history.
When Argentina was the 6th largest economy in the world, it attracted many guitar virtuosos from Europe to travel there. Even the elites, such as the Governor of a Province and his wife, studied guitar. This thriving environment and love of the guitar, allowed some of the most expensive instruments that were created in Madrid and Barcelona to be imported to Argentina.
This unique 4-volume publication is the outcome of many years of research conducted by the authors, Randy Osborne and Hector Martinez. Annotations for the History of Classical guitar in Argentina contain over 175 biographies with 3,200 photos and images, as well as materials translated to English from Spanish, French, Italian, Portuguese, Catalan and Japanese texts. It also features hundreds of concerts programs, including the ones of Francisco Tarrega, Miguel Llobet, Agustin Barrios, Emilio Pujol, Regino Sainz de la Maza, Andres Segovia, Abel Carlevaro and much more! There are also hundreds of early 78 RPM record labels, in-depth views of the early days of the recording industry, copies of archival materials, sheet music covers, interviews, information on the Uruguayan and Argentine guitar societies, and a lot of additional materials such as the 1858 Antonio de Torres guitar photos and the Francisco Simplicio Catalog.
Write a comment