Aleia González Gulino - Guitarist from Paraguay Visits Our Showroom for Her First GSI Recording Session!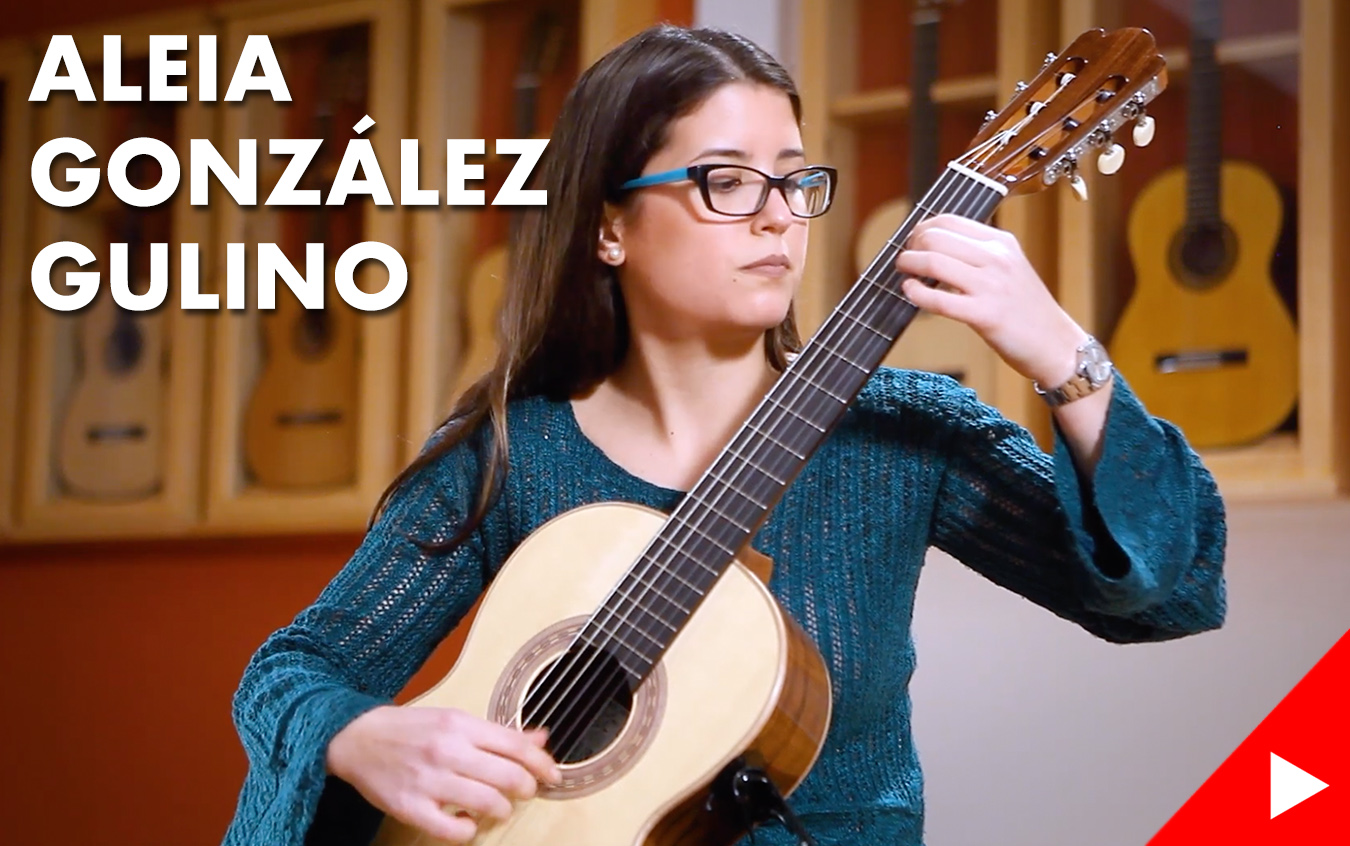 Recently, we had a new guest at GSI! Aleia González Gulino is a young guitarist who originally comes from Paraguay, where she grew up. Aleia started playing the guitar at the age of eight and then pursued her musical education at the conservatory, Clave de Sol, in Asuncion.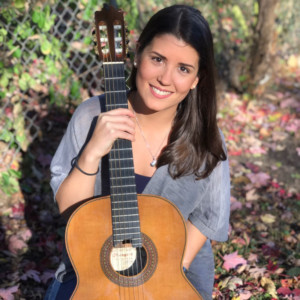 After moving to the United States, Aleia graduated with her Master's degree in classical guitar performance from the University of Missouri-Kansas City where she studied with Dr. Bráulio Bosi. Education plays an essential role in Aleia's musical life. Aleia teaches guitar at Rockhurst University in Kansas City, Metropolitan Community College in Independence, Missouri, Palen Music Center in Liberty, Missouri, Language and Music House in Kansas City, as well as private students in her home studio.
On the occasion of Aleia's visit to GSI, she recorded three very important pieces from the canon of classical guitar repertoire. Her recording session started with "Étude No. 1" by Heitor Villa-Lobos. This is the first out of the Villa-Lobos' famous set of Twelve Études. This etude represents Villa-Lobos' strong inspiration by the music of Johann Sebastian Bach. Bach played a crucial role in the development of Villa-Lobos' composing style, as a result, many of his pieces show various influences by Bach's music. The most widely known is his set of Bachianas Brasileiras. "Étude No. 1" is an arpeggio study that shows many similarities to Bach's "Prelude No. 1" in C-major from Das Wohltemperierte Klavier. Aleia recorded this piece on a 2021 Wolfgang Jellinghaus "Signature SP/CD 640" SP/GR, a guitar with a lot of volume thanks to its lightweight, lattice-braced double-top system for the soundboard.
Aleia also recorded another very important piece composed by Heitor Villa-Lobos – "Chôros No. 1" from the collection of 14 Chôros – each written for a different set of instruments. Unfortunately, as of today, the scores to the last two chôros are considered to be lost, which makes the set incomplete. In addition to numbered Chôros, the set also includes rarely performed "Introdução aos Chôros: Abertura" (Introduction to the Chôros: Overture) for guitar and orchestra and "Dois Chôros (bis)" (Two Chôros encores) for violin and cello. Aleia decided to record Villa-Lobos' "Chôros No. 1" on a 2020 Kenny Hill "Torres" SP/IN. This guitar is based on Torres' first-epoch period while Torres was working in Sevilla. The sound of this guitar is strong, with beautiful singing trebles and solid basses.
Aleia finished her recording session with the performance of Francisco Tárrega's "Recuerdos de la Alhambra". This well-known tremolo piece was composed by Tárrega in Málaga and was dedicated to his patron Concepción Gómez de Jacoby in 1899 commemorating their visit to Alhambra. Aleia decided to record this piece on a La Cañada "Model 17" SP/GR – a guitar largely based on an 1864 Torres, also known as "FE 17". This is a charming, Torres' first-epoch style guitar with a slightly more compact body and a shorter scale length. The sound is huge despite the smaller body size. It also has a robust lyrical charm to each note.
Check out all of Aleia's videos below!
Write a comment