Amélie Bouvret - Prize-winner of the 4th Antonio Marin Montero Guitar Building Competition Builds Her First Guitar For GSI!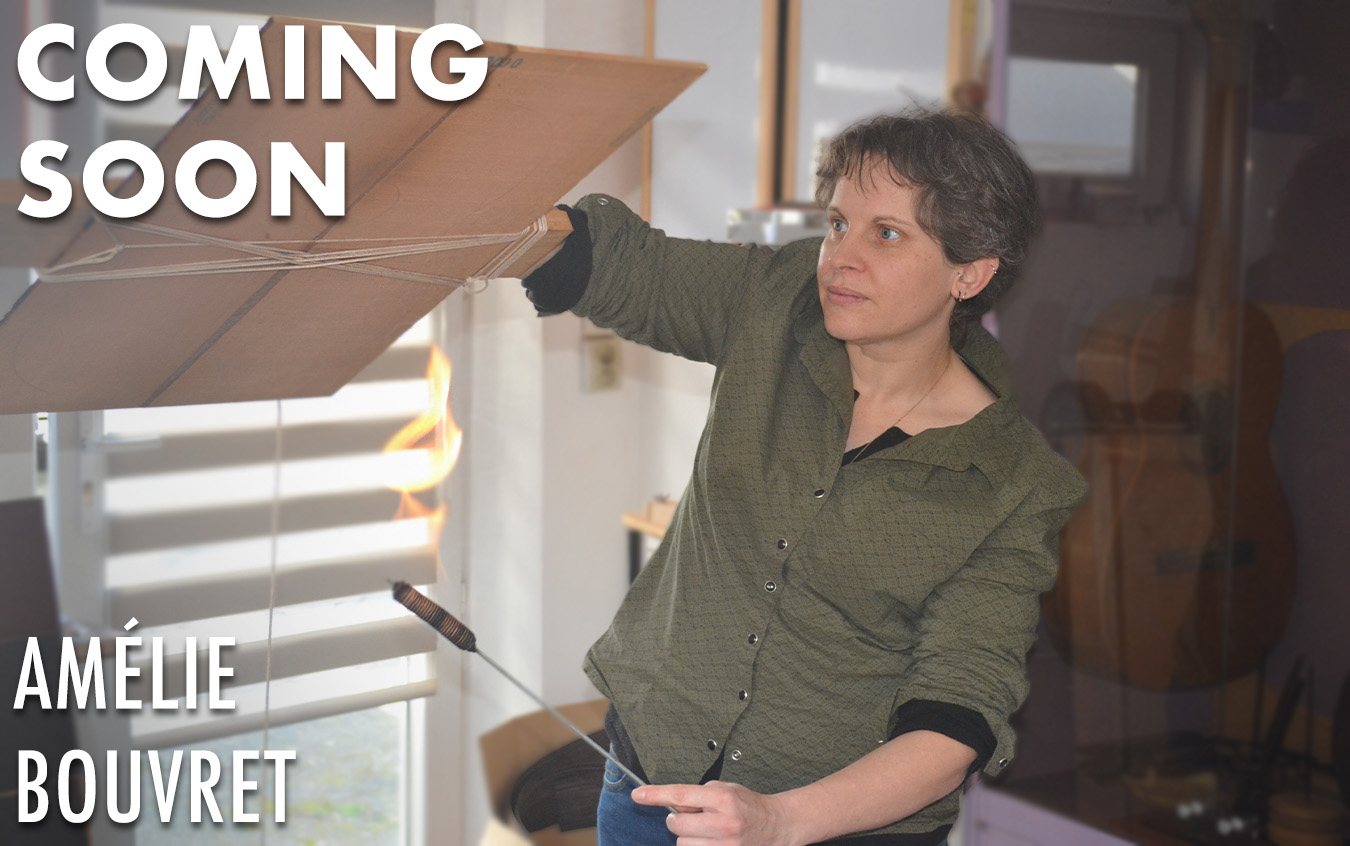 French maker, Amélie Bouvret, has shared with us sneak peek photos of her very first guitar built for GSI. Last year, Amélie received the third prize at the very prestigious 4th Antonio Martin Montero Guitar Building Competition in Granada, Spain. Each year, the GSI president, David Collett, is one of the judges of this competition.
Amélie was born in the early 1980s in a modest French family. Guitars have always fascinated her since her childhood. She had wanted to join the Chalon Sur Saône conservatory, but unfortunately, the spots for students were very limited at the time and private lessons were too expensive for her to afford. Her grandfather played the trumpet, and the Chalon Sur Saône conservatory had opened spots for students in the trumpet class so she decided to pursue music theory and trumpet. However, her true interest was always in guitars, and eventually, she discovered her calling in lutherie. She went to Belgium and learned parts of the profession from Walter Verreydt and Karel Dédain. Her first guitar was a Torres model, then she built a copy of Robert Bouchet and a romantic guitar, a model of René Lacôte. She also had a chance to meet with Brunot Marlat on several occasions. During her 3 years in Belgium, she also participated in the Leonardo Guitar Research Project which resulted in the building of two guitars. She returned to France in 2016 where she builds her guitars today.
Check out the photos of our next guitar below and don't hesitate to reach out to us with questions.
Write a comment