Companion videos for "El Libro de Oro, Vol. 1: The Barrios Method"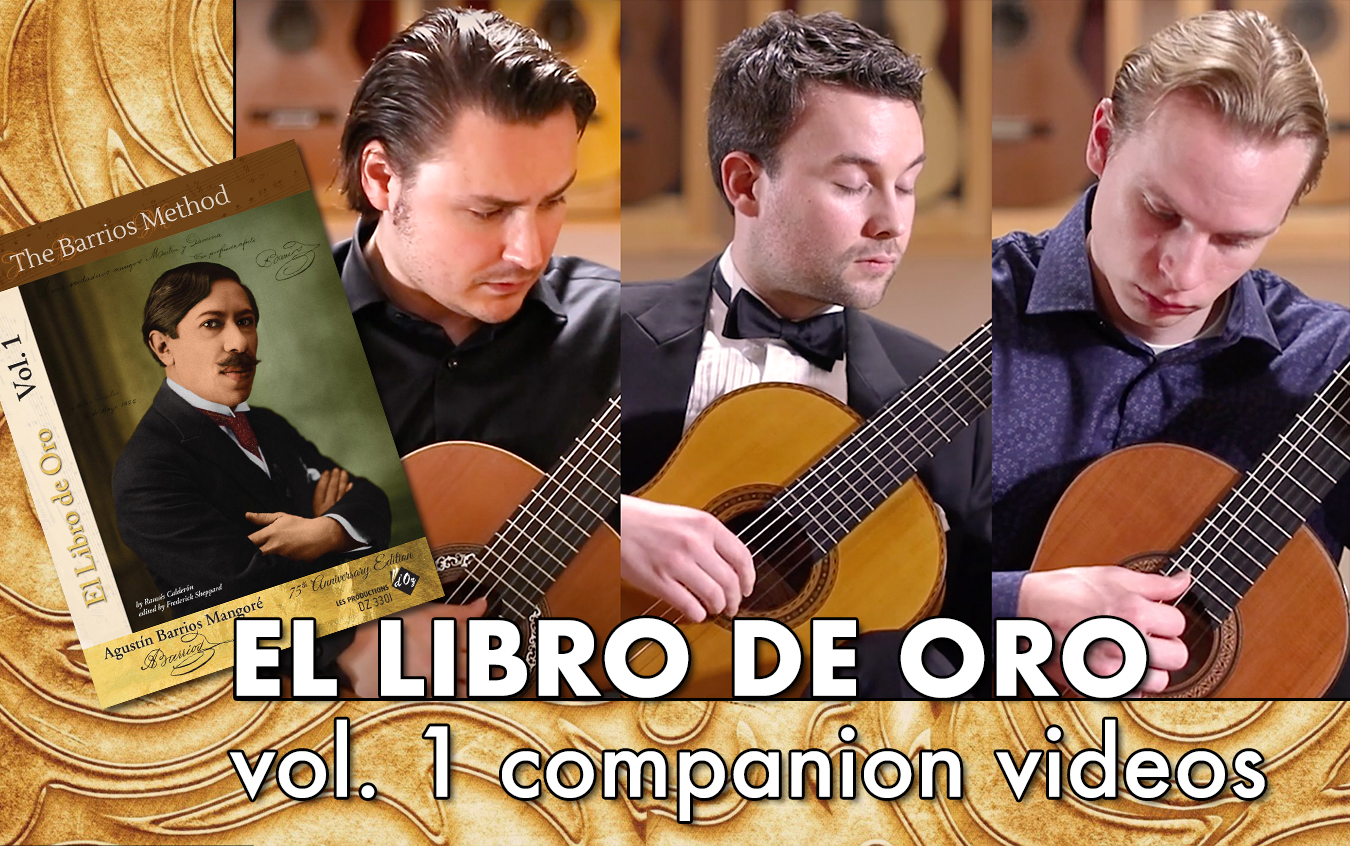 Barrios expert & luthier Federico Sheppard, editor and visionary behind "El Libro de Oro", the new 6-volume edition of the works of Agustín Barrios Mangoré, asked if GSI would be willing to provide the video companion to the first 2 volumes, and of course we said "yes"! Although Barrios is a household name in the classical guitar world, he is largely known for his phenomenal compositions, which have become permanent staples of the classical guitar repertoire. Very little has been known of his teaching materials and method until now. The series of videos below are all taken from the studies found in Volume 1: "The Barrios Method". 
In these videos, Sondre Hoymer performs the first part of volume 1 on Federico Sheppard's 2014 replica of "1911 José Ramírez – ex Barrios" RW/AR . The second part is performed by Ian Watt on a replica of Barrios' 1927 Francisco Simplicio, built by Federico Sheppard. In the last, third part, we can hear Samuel Hines performing on a 2019 Matthew Chaffin SP/ZR, 2018 Mario Aracama SP/AR, 2019 Annette Stephany CD/AS, 2019 Jake Fuller "Purnell" SP/CH, and 2019 Daniele Marrabello SP/IN.
PART 1
PART 2
PART 3
Write a comment