Guitarist and Composer, Miroslav Tadić, Records Duets With Violinist Yvette Holzwarth.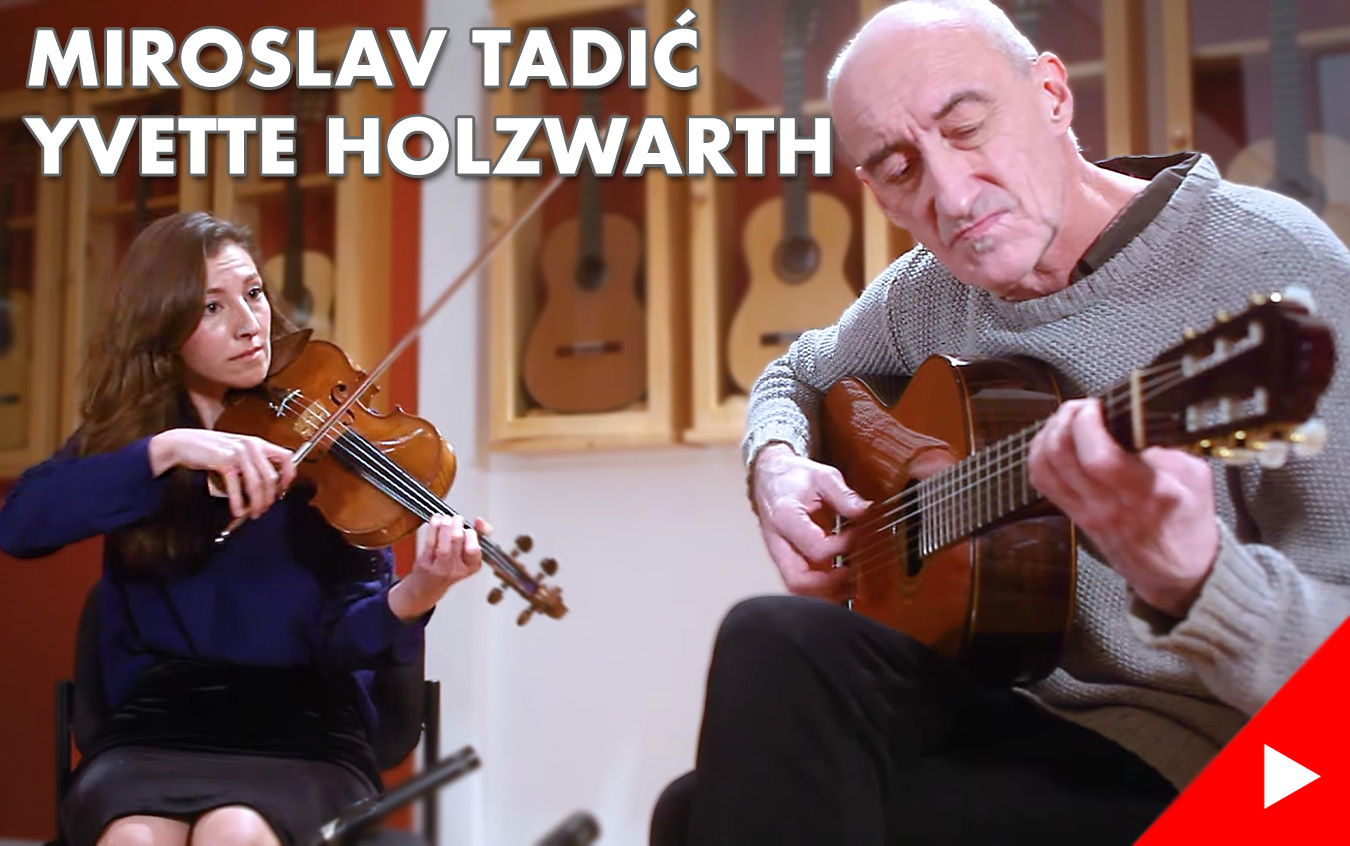 Recently, we had a great opportunity to record a fantastic duet in our showroom. Miroslav Tadić has stopped by together with violinist, Yvette Holzwarth.
Serbian guitarist, Miroslav Tadić, is a worldwide-known musician, composer, and music educator. After studying in Italy, and his native Yugoslavia, Miroslav completed his musical education in the United States. Since 1985, He's also working as a professor at the California Institute of the Arts in Los Angeles.
Yvette Holzwarth is a Los Angeles-based violinist who, in addition to her duet with Miroslav, has performed with many popular artists, such as Ariana Grande, Kamasi Washington, Van Dyke Parks, Gaby Moreno, and OneRepublic. She was also a featured violinist in multiple TV productions, such as Patriot Season 2 (Amazon), and Perpetual Grace (Epix). Her other credits include Glee (Fox), The Good Place (NBC), and Arrested Development (Fox).
While at GSI, Miroslav and Yvette recorded three pieces - all of them arranged for violin and guitar by Miroslav. Their recording session started with a special piece for Holidays, "6 Christmas Carols" by Béla Bartók. For this piece, Miroslav chose a 1978 Miguel Rodriguez RW/HR. This guitar has enormous power, excellent sustain, very fast attack (almost like a flamenco guitar). Their second piece, "Eleno" is a traditional Macedonian folksong. Miroslav recorded this piece on a stunning historical guitar, 1867 Antonio de Torres SP/MP. The duet finished their session at GSI with a beautiful performance of the traditional Balkan dance, "Pajdushka" played on a 1987 Manuel Velazquez CD/IN guitar. This instrument has a lightweight yet sturdy build, with a very firm sound, similar to the style developed by Hermann Hauser I.
Check out all three videos below!
Write a comment