Guitarist Joshua Canning Records At Guitar Salon International For The First Time.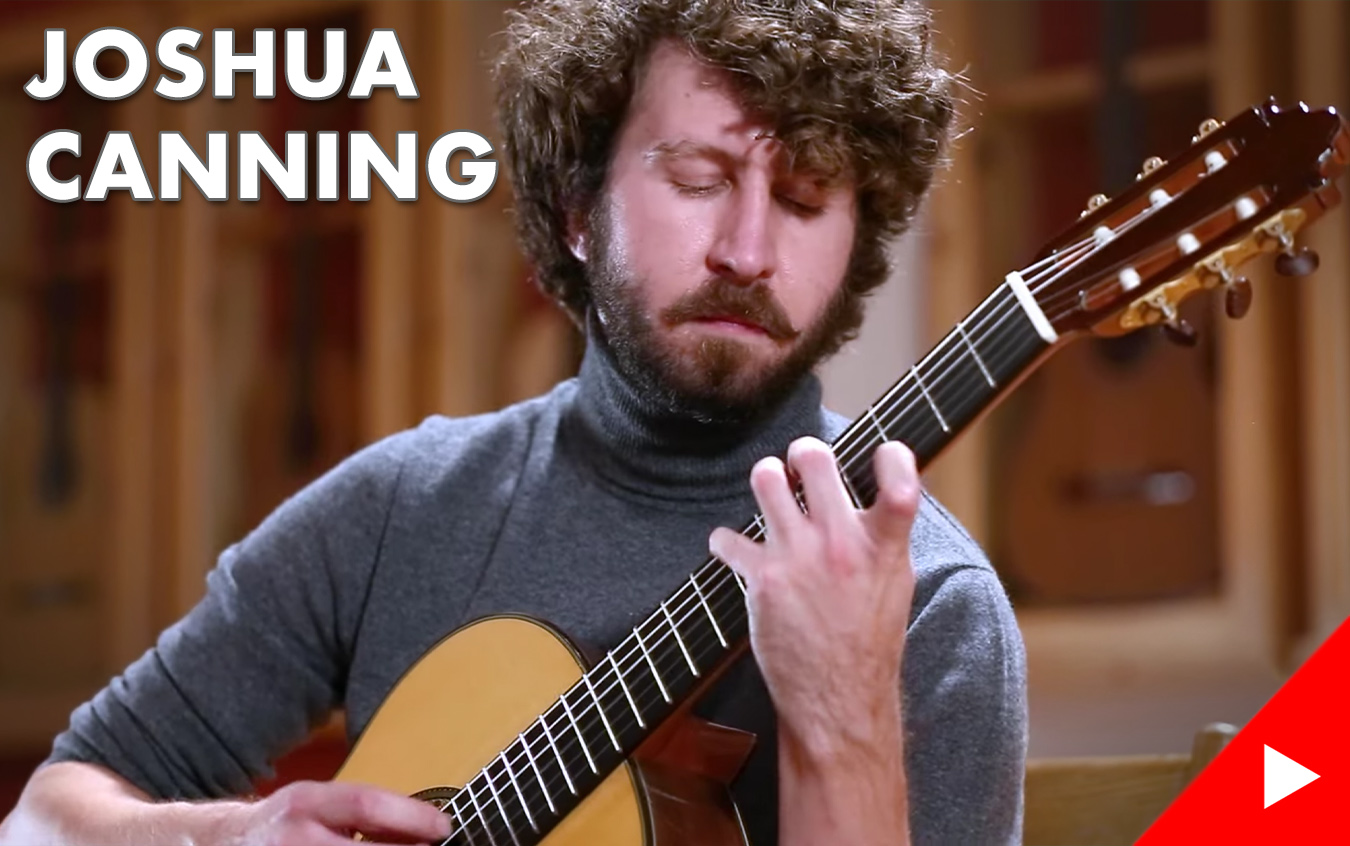 Guitarist Joshua Canning has recently visited our showroom for his first recording session at GSI. During his visit, Joshua managed to record four videos on four different guitars.
His recording session started with "Zelda's Lullaby" by Koji Kondo. This theme comes from the Nintendo 64 & Gamecube video game, "The Legend of Zelda: Ocarina of Time". Joshua prepared his arrangement of this piece and recorded it on a 2021 Masaki Sakurai "Concert-R" - a beautiful guitar with a classic, perfectly executed design.
Next, Joshua recorded his arrangement of Antonio Carlos Jobim's bossa nova/jazz standard, "Chega de Saudade", also known as "No More Blues". For this piece, Joshua picked a 2021 Vicente Carrillo "Primera Especial" guitar. It features Carrillo's best materials. Although this guitar has the clarity and separation of spruce, the sound is also warm and full - qualities much more typical of a great cedar.
Joshua's next video features Roland Dyens' arrangement of "Carinhoso" by great Brazilian composer, Pixinguinha. The 2006 Pepe Romero guitar used in this video, is a very lightly built guitar with huge volume, reminiscent of guitars built in the Miguel Rodriguez workshop in Cordoba, Spain.
As the last piece, Joshua recorded Marcel Dadi's "Nous Trois", also arranged by Roland Dyens. Joshua played this piece on a 2021 German Vazquez Rubio "Divina". The "Divina" model is built by Anthony Vazquez with the strict supervision of German Vazquez Rubio. It's a top-of-the-line student/entry-level concert instrument in every way.
Check out the videos below!
Write a comment