John Marcel Williams Records GSI Videos With Music By Johann Sebastian Bach, Giulio Regondi, and Joaquin Rodrigo.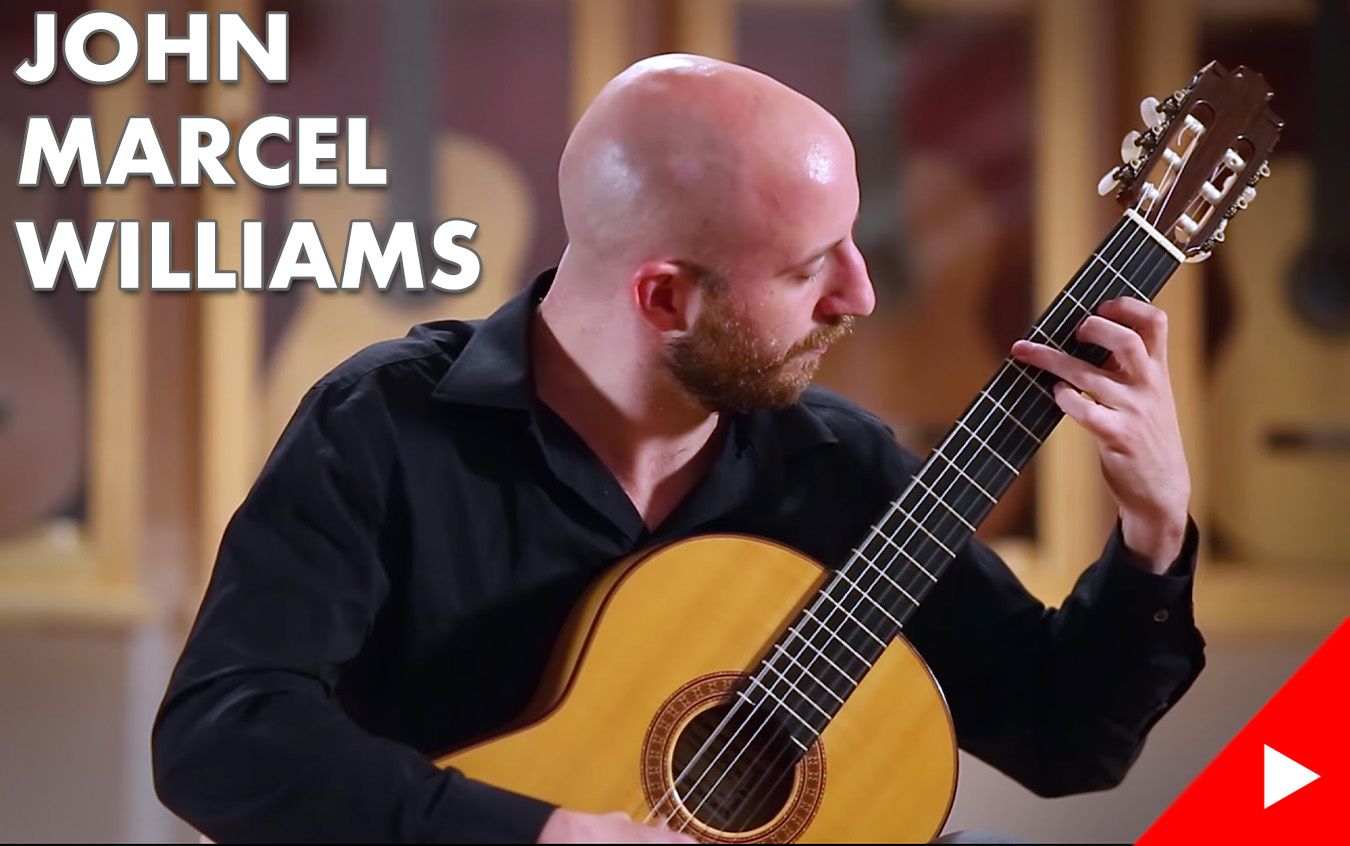 John Marcel Williams is an award-winning classical guitarist and a dedicated guitar teacher. His skills were noticed very early. By the age of 16, he had already won over 20 prizes at various guitar competitions. Some of them included first prizes at the Boston Guitar Festival Youth Competition, Rosario Guitar Festival, Classical Minds Guitar Festival and the second prize at the GFA Young Artist competition. He was also awarded the first prize at the James Stroud competition.
John studied with some of the best classical guitar teachers in the country, including Manuel Barrueco, Jason Vieaux and David Starobin. He has also made appearances on radio and TV programs, including performing on NPR's program "From The Top".
During his first visit to GSI, John recorded four videos on four different guitars. His repertoire included two works by Johann Sebastian Bach - "Prelude" from the Partita for Solo Violin, BWV 1006a which he recorded on a 1998 Manuel Velazquez SP/AB guitar, and David Russell's arrangement of "Sinfonia No. 2, BWV 788" which he played on a 2015 Henner Hagenlocher SP/CSAR guitar. Despite its smaller size, this guitar is very powerful, with a rich, textured quality of tone, thick basses and lyrical trebles.
Next, John recorded "Etude No. 4 in E Major" by Giulio Regondi on a 2021 La Cañada "Catedral 74" CD/GR. This instrument is based largely on the iconic 1974 Miguel Rodriguez "Churchdoor" owned by Celedonio Romero and now Pepe Romero, which Edmund Blochinger has been able to inspect in detail over the years.
John finished his recording session with the last movement, "Allegro" from "Sonata Giocosa" by Joaquin Rodrigo played on a 1997 Francisco Barba SP/CY guitar. This is an ultra-lightweight guitar with a lightning-fast response and enormous flamenco punch. A great pick for a piece written by Joaquin Rodrigo! Check out John's videos below.
Write a comment