Los Angeles Guitar Quartet Enters the GFA Hall of Fame, and Records at GSI on Four Antonio de Torres Guitars. Three of Them Belonged to Francisco Tarrega!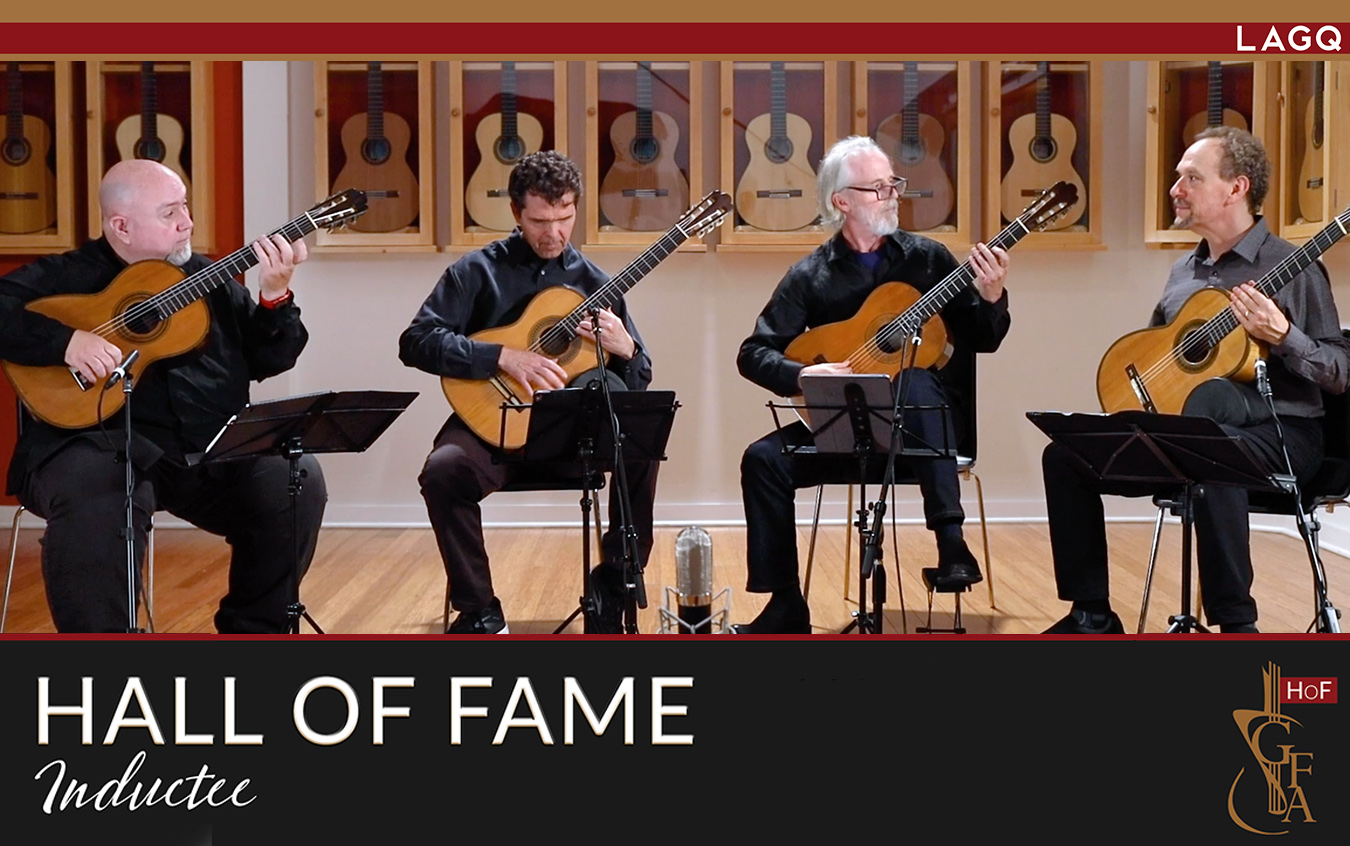 2021 has been a very special year so far for the Los Angeles Guitar Quartet (LAGQ) as it marks the 40th anniversary of the formation of this world-renowned quartet. Recently, we've been writing about their performance on Pat Metheny's newest album, Road to the Sun, which has been received incredibly well by the classical and jazz guitar community. Now, there are a few more exciting events coming up for LAGQ this year.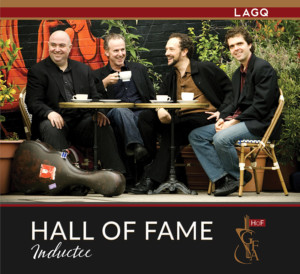 Guitar Foundation of America (GFA) is inducting LAGQ into the GFA Hall of Fame! On this occasion, the quartet is going to perform a one-hour live concert at a beautiful outdoor venue at The Old Mill at 1120 Old Mill Rd, San Marino, CA 91108. The entire ceremony and a concert are going to take place on Sunday, June 27th from 5:30-9 PM P.DT during the 2021 GFA Convention. 
There are only a handful of front row seats available for this show, and a few general admission seats. Due to the limited number of tickets offered, GFA will sell all front-row seats as auction items. Other general admission seats, also sold on auctions, are first-come, first-serve. All guests attending this event will be required to show either proof of a COVID-19 vaccination or a negative COVID-19 test from 48-72 hours prior to the event. The event will be held outdoors and masks are optional.
The GFA Hall of Fame ceremony, as well as the LAGQ concert, are also offered via Livestream for $25 per ticket.
To join the celebration, we've prepared something very special – a recording of LAGQ on three Antonio de Torres guitars that used to belong to the legendary Spanish composer, Francisco Tarrega, and one extra Torres guitar from the same time period. William Kanengiser ended up playing on the brightest sounding Torres guitar (FE17) which was ideal for his sound, and his part with many sections written in a higher register. John Dearman played SE114, the guitar with the deepest basses. Matthew Greif performed on 1883 Torres SE49, which was very well balanced, focused, and clear. Scott Tennant played on an 1864 Antonio de Torres SP/CSAR. This particular guitar didn't belong to Tarrega but perfectly supplemented the other guitars. Together they created "the richness of the collective frequencies" as it was perfectly described by one of our GSI team members.
LAGQ's new GSI recordings are going to be ready very soon. In the meantime, check out this short promotional video recorded for the GFA Hall of Fame at GSI on the above-mentioned Antonio de Torres guitars.
Write a comment