Over 50 Artists Recorded at GSI in 2021! Revisit The Best Video By Each Player.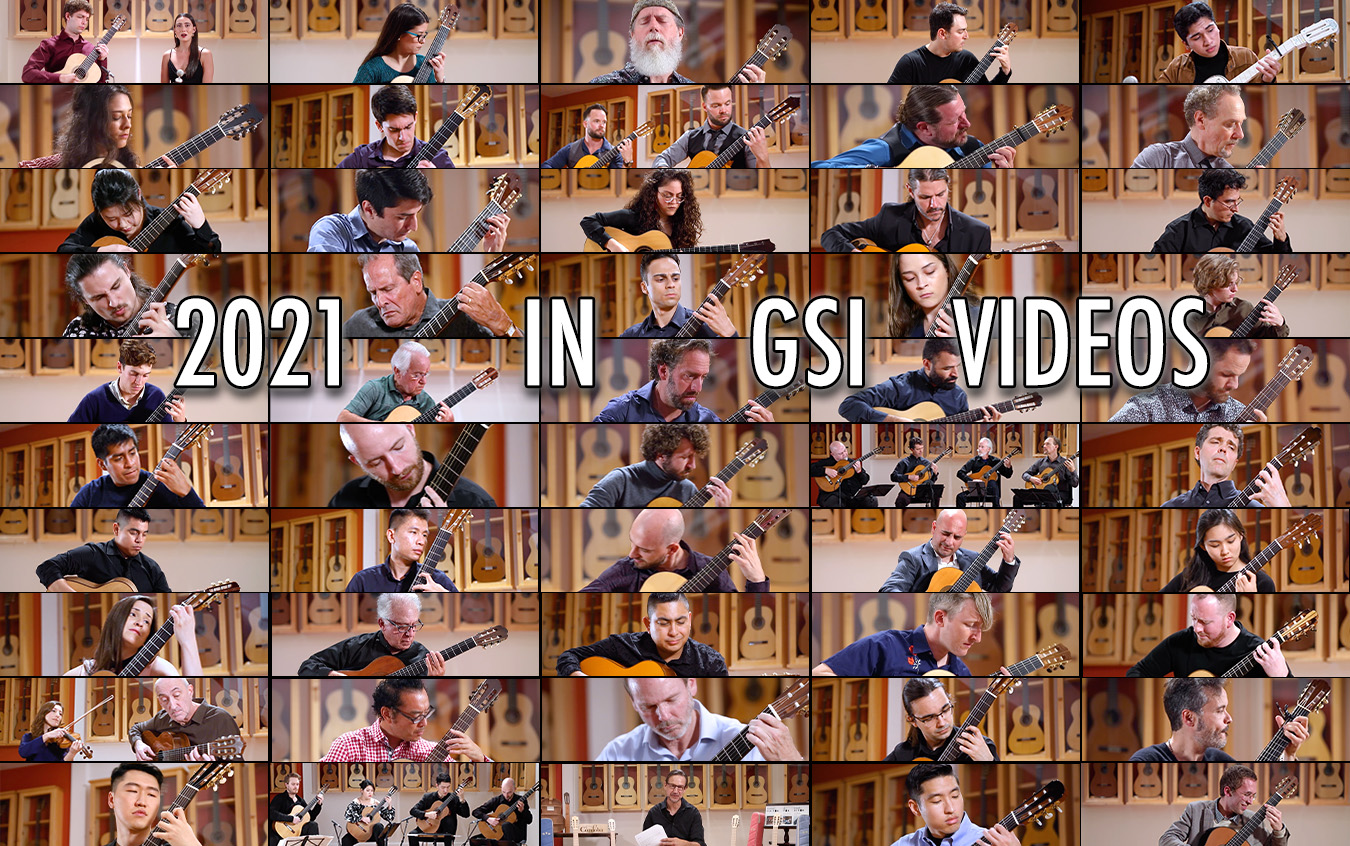 Happy New Year! We'd like to take a second to thank everyone who supported Guitar Salon International and the GSI Foundation this year. With the final few days of 2021, we'd like to share with you a playlist consisting of the most popular video of each player who recorded in the GSI showroom this year. With the help of many donors who supported the GSI Foundation, we've managed to record over 50 soloists/ensembles this year:
Jaxon Williams, Bokyung Byun, Miroslav Tadić & Yvette Holzwarth duo, Tim Miklaucic, Dragos Ilie, Duo Apollon (Aaron Haas & Anastasia Malliaras) Joshua Canning, The Bassett Bros., Xeno Müller II, Giovanni Piacentini, George Sakellariou, John Marcel Williams, Eric Henderson, Pardy Minassian, Minh Nguyen, John César, Daniel Rodríguez, Taro Wayama, Anthony Gonzalez, Pepe Romero, William Kanengiser, Aytahn Benavi, Andrew York, LAGQ, Mircea Gogoncea, Matthew Greif, Shane Parish, Berto Boyd, Chris Fossek, Frank Wendelin, Isaias Elpes, Ashley Lucero, USC Guitar Quartet, Rafa Soto, Tomasz Fechner, Francesca Boerio, Brian Rodriguez, We Are Guitar (with Brad Richter), Twanguero, Nemanja Bogunovic, Wesley Park, Aleia González Gulino, Flynn Hase Spence, Andrew Pae, Olivia Chiang, Steven Lerman, Tengyue "TY" Zhang, Miguel Angel Carrillo, Garrett Podgorski, Caro
Check out their top performances in our playlist below! Happy New Year!
PLAYLIST
Write a comment