Product Spotlight: Heitor Villa-Lobos: Collected Works For Solo Guitar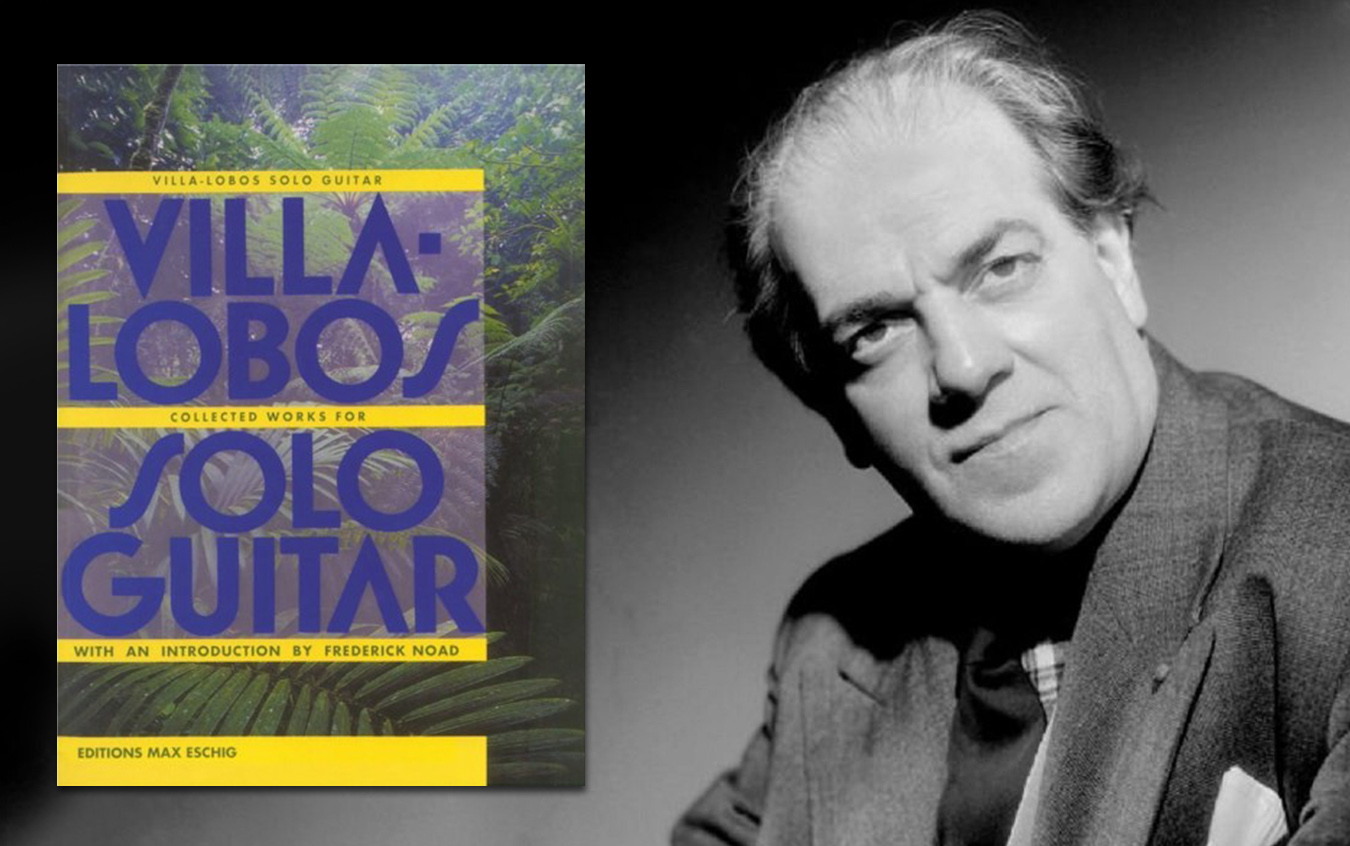 Heitor Villa-Lobos is one of the most important classical guitar composers of the 20th century. His music has probably been more studied, performed and recorded than any other guitar composition of the twentieth century. Villa-Lobos' compositions are very unique in terms of his style. His musical language derives from a combination of European music (particularly, pieces by J. S. Bach), and traditional Brazilian and indigenous music.
From a learning standpoint, Villa-Lobos' Douze Etudes (12 studies) are considered to be some of the most important educational pieces written for classical guitar in the 20th century. They are an excellent choice to improve techniques such as arpeggios, passages, fast scales, chord repetitions, chord shifts, inner-voicing, and much more!
The Max Eschig's collection with the introduction by Frederick Noad – Heitor Villa-Lobos: Collected Works For Solo Guitar, contains "Choros No.1" (1920), Suite Populaire Brasilienne (1908-1912), Douze Etudes (1929), and Cinq Preludes (1940). Throughout the years, we've had the chance to record almost every single solo work by Villa-Lobos with the exception of "Gavotta-Choro" and "Chorinho" from Suite Populaire Brasilienne, and Preludes No. 1 & 3. See some of the video picks from our channel below! If you're interested in listening more, you can also check out our special Heitor Villa-Lobos playlist on the GSI YouTube channel (Click here to listen).
Choros No. 1
Suite Populaire Bresilienne (1908-1912) 1. Mazurka – Choro; 2. Schottish – Choro; 3. Valsa – Choro; 4. Gavotta – Choro; 5. Chorinho
Douze Etudes (1929) 1. Etude des arpeges; 2. Des arpeges; 3. Allegro moderato; 4. Des accords repetes; 5. Andantino; 6. Poco allegro; 7. Tres anime; 8. Modere; 9. Tres pue anime; 10. Tres anime; 11. Lent; 12. Anime
Cinq Preludes (1940) 1. In E minor; 2. In C minor; 3. In A minor; 4. In E minor; 5. In D major
Write a comment