Tatyana Ryzhkova's U.S. International Guitar Series Concerts and Masterclass Are Taking Place This Weekend!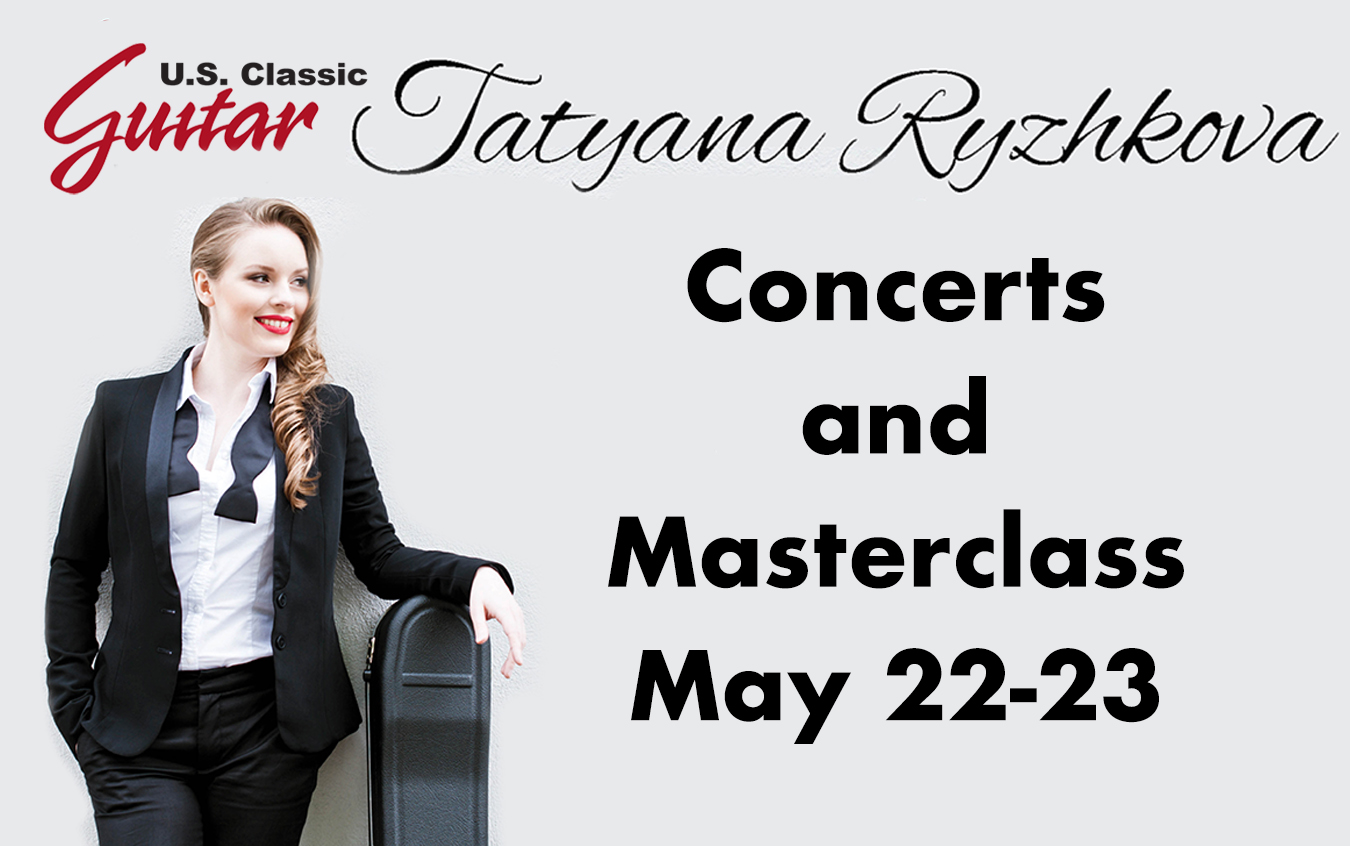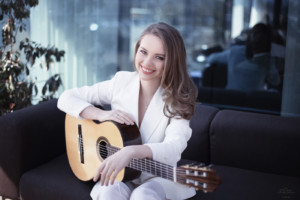 U.S. Classic Guitar President, William Jenks, is thrilled to announce the next artist in the U.S. International Guitar Series Season 2021. This time, William invited Tatyana Ryzhkova who is going to perform two virtual concerts from her house in Bremen, Germany. The first concert will take place on May 22 at 7 PM (CEST) and the second will be presented on May 23, 2021, at 3 PM (PDT). The concert will be streamed in high-definition video and premium quality sound. Ticket holders will receive YouTube links where they'll see the live events and will have unlimited access to viewing the videos for 72 hours after they air. Ticket holders will also receive a Zoom link for the after-concert reception with Tatyana Ryzhkova. These performances are exclusive for U.S. Classic Guitar ticket holders and will not be posted publicly to YouTube or the internet in its entirety. The majority of the ticket sales goes directly to the artist, so by attending you support musicians during this difficult time.
Tatyana Ryzhkova, born in 1986 in Belorussia is one of the most promising young guitar players in the world. Meanwhile, she has the highest click-through rates on YouTube among the classic guitar players. In more than 500 concerts on all continents, she won a large fan community due to her fascinating life performance with a combination of virtuosity, emotional dedication, and friendly conversation.
Tatyana completed her musical studies with Prof. Thomas Müller-Pering at the "Hochschule for Musik Franz Liszt" in Weimar. Tatyana Ryzhkova won many international contests with her interpretation of classical guitar literature. At the beginning of her career (1999) she received a renowned scholarship of the president Fund for Support of Young Talents and in 2009 the scholarship of the "Neue Liszt Stiftung Weimar". She took master classes with famous guitar players, such as Carlo Marchione, Pavel Steidl, John Dearman (LAGQ), and Olaf van Gonnissen.
Besides the classical guitar repertoire, Tatyana plays also her own compositions, for which she writes both lyrics and music. Her vocal, her guitar-playing, and the lyrics are melting into a brilliant entity. That is unique in concert halls all over the world.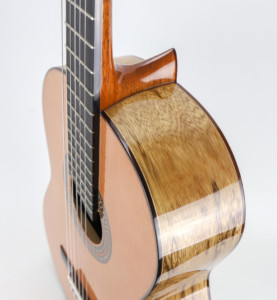 In 2010 the debut album "Tatyana Ryzhkova Guitar" was released. Then, two years later her second CD with the title "Expressions". Her third CD titled "Dreams of a Russian Summer" came out in 2017. Thousands of her CDs are being sold in many countries all over the world. This makes her one of the most listened to classical guitar players in recent years.
There is also another surprise. Tatyana is going to perform a portion of the repertoire on "Raimundo Signature Edition Tatyana Ryzhkova Black Limba" guitars. We're expecting a few of these guitars (with both, cedar and spruce tops) to arrive soon at GSI. Stay tuned for more information.
Below you'll find the exclusive U.S. Classic Guitar interview with Tatyana. If you'd like to acquire your tickets for this event, click on the button below.
---
Write a comment