The Baby Grand Project - New Ukuleles and Mini-Guitars by Pepe Romero Jr.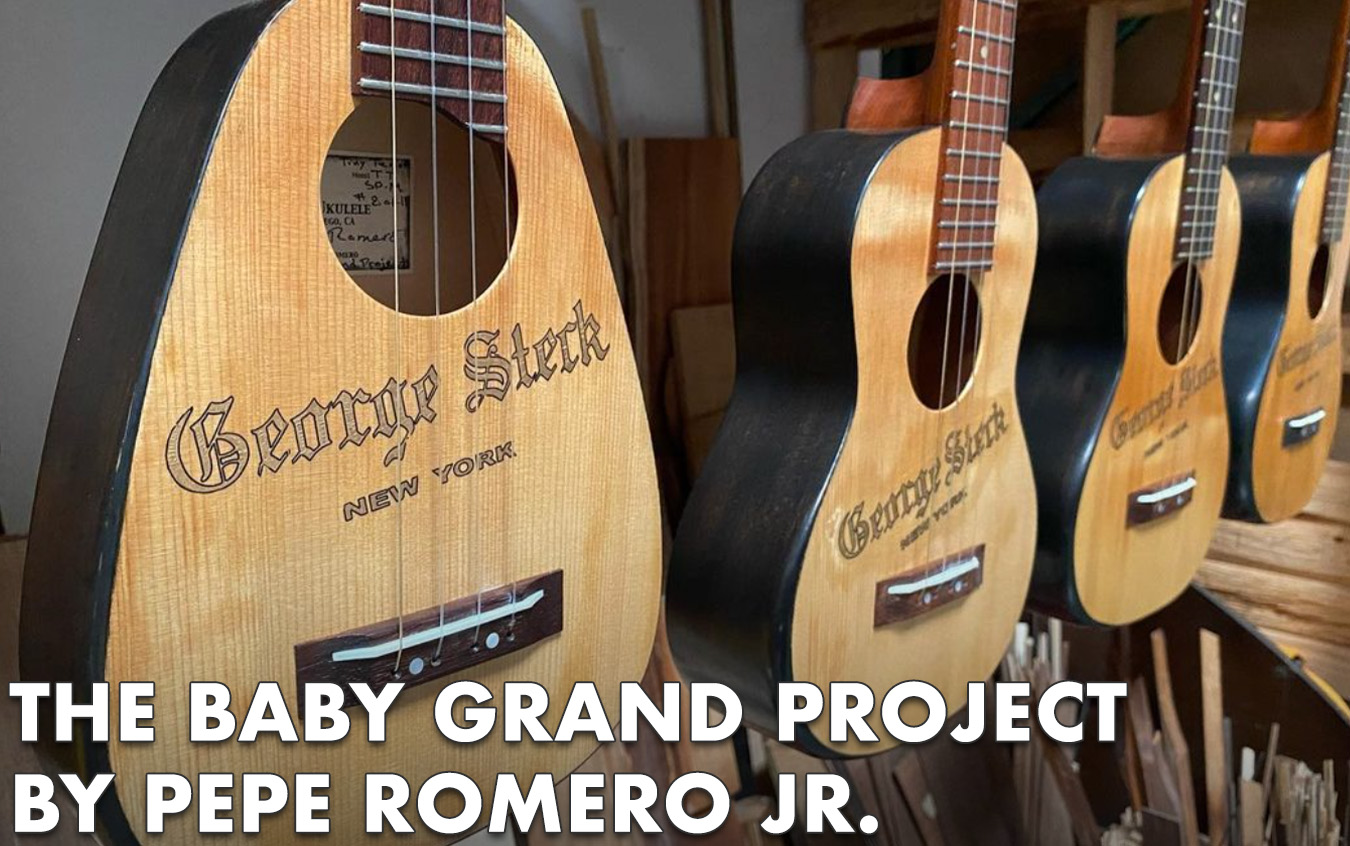 Pepe Romero Jr. has recently completed a new exciting project - The Baby Grand Project. Perhaps it's best to learn about it directly from Pepe Romero Jr. himself! See what he says and also watch the video below. One of these ukuleles is coming soon to GSI, so let us know if you are interested in trying it out.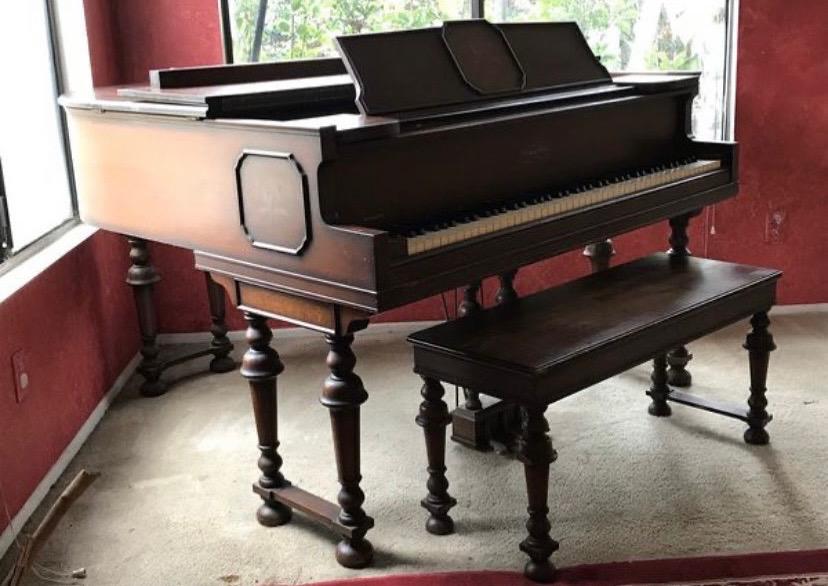 Pepe Romero Jr. says: "I have upcycled an early 1900s George Steck Baby Grand Piano which needed extensive repair work and converted it into eleven new instruments. This piano was made in New York by the Aeolian Co. I believe that the soundboard used was Adirondack Spruce. These instruments are both brand new and antiques at the same time. The 9 ukuleles and 2 mini guitars have the sound of instruments that have been singing for many years. This is because the soundboards come from the piano soundboard which has been making music since the early 1900s. This makes for new instruments which are not new at all! The tone is old world, mystical, and deep with amazing power, sustain, and overtones. Giving new life to this piano has been a wonderful experience. Aesthetically I wanted to honor the previous life of the George Steck piano, so I kept as much original varnish as possible along with all the wear and tear that occurred over the last century. The bodies of the ukuleles are Honduran mahogany and are stained and lightly distressed to look like the old piano. The George Steck logos were re-created by hand on 10 of the instruments using liquid gold leaf and decals. Each of the instruments has a number designated to it ranging from #1 of 11 to #11 of 11. Mini Guitar #1 of 11 has the original piano decal and the following 10 of 11 instruments have replicated logos. There is an oil finish applied over the original piano varnish and on the new neck and body as well. The vintage, worn look honors the beauty of the century-old patina that the piano had."
Check out the video below!
Write a comment