The Voice of Miguel from Disney's "Coco", Anthony Gonzalez, Celebrates his Birthday With his Family at GSI!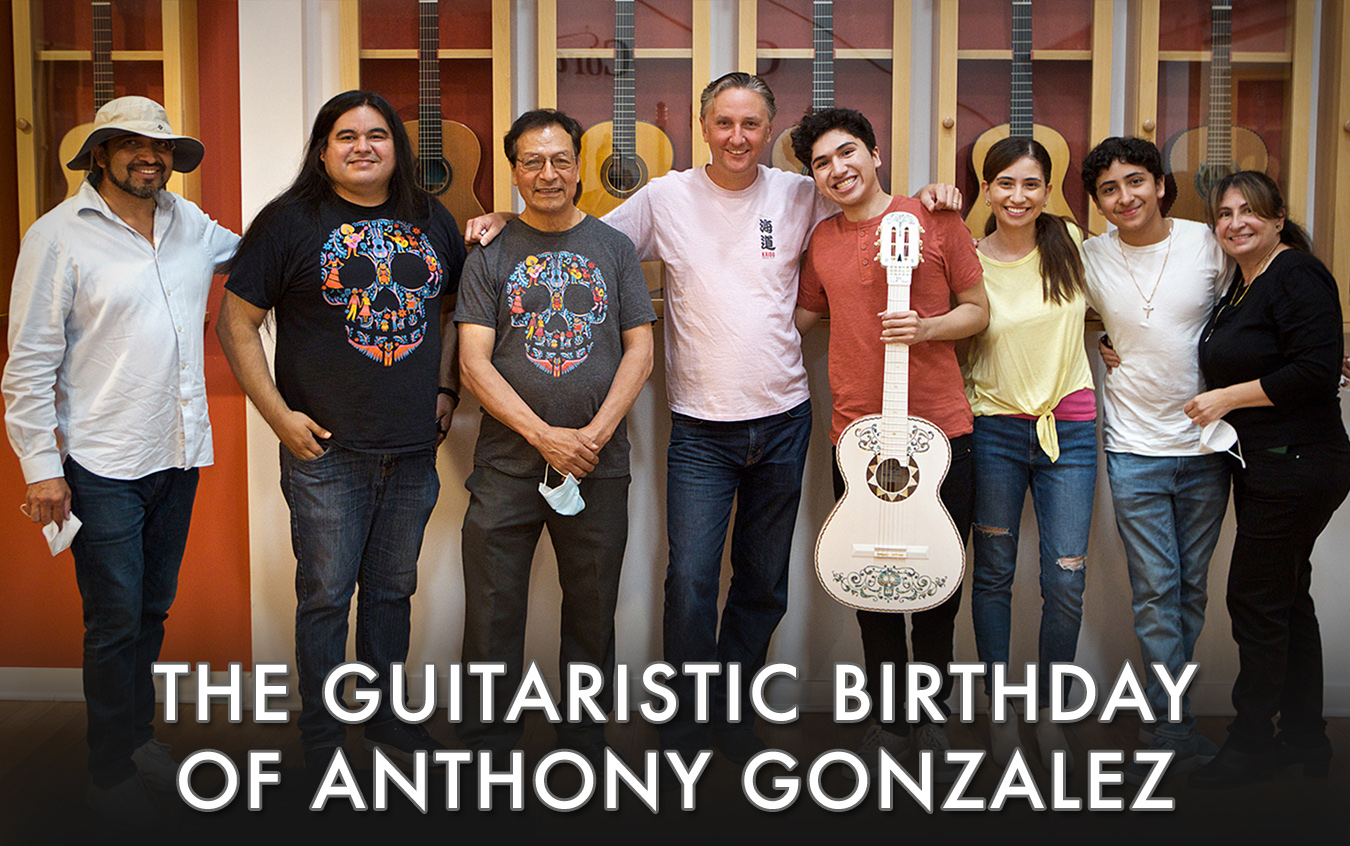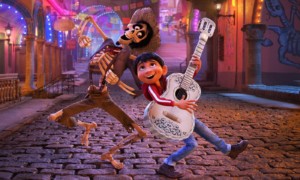 The Disney • Pixar animated film, "Coco" is a must-see among all guitar enthusiasts. Originally released in 2017,  "Coco" not only became an award-winning blockbuster, but also sparked a huge interest in guitar playing, especially among younger audiences.
The "Coco" guitar is Ernesto de la Cruz's / Héctor Rivera's, whimsical Mexican-inspired instrument. Disney, in collaboration with Córdoba Guitars, and luthier, German Vázquez Rubio, released a very unique series of high-end replicas of the "Coco" guitar, known from the movie as the guitar of Miguel, the main character.
Speaking of Miguel, if you watched the movie you probably remember hit songs such as "Remember, Me" or "Un Poco Loco", which brought tears to the eyes of many. The voice actor of Miguel, Anthony Gonzalez, has recently visited our store together with his family to pick up his surprise birthday gift from his family – the last "Coco" guitar from the limited series of the top-quality replicas (2020 Disney • Pixar  Coco x Cordoba Replica SP/MP). 
Anthony loved the guitar! We also surprised him with a visit from German Vázquez Rubio and Armand Arnazzi from Rubio's workshop. We asked Anthony if he'd like to professionally record songs from "Coco" in our showroom and he said yes! Stay tuned for more information. In the meantime check out the sneak peek video and the photos from Anthony's birthday below. You can also listen to Miguel's original performances of songs from the movie.
We wish Anthony Happy Birthday and all best from the members of GSI and the GSI Foundation.
Write a comment