Tim Miklaucic, the CEO and Founder of GSI and Córdoba Music Group, Records Two Videos in the GSI Showroom.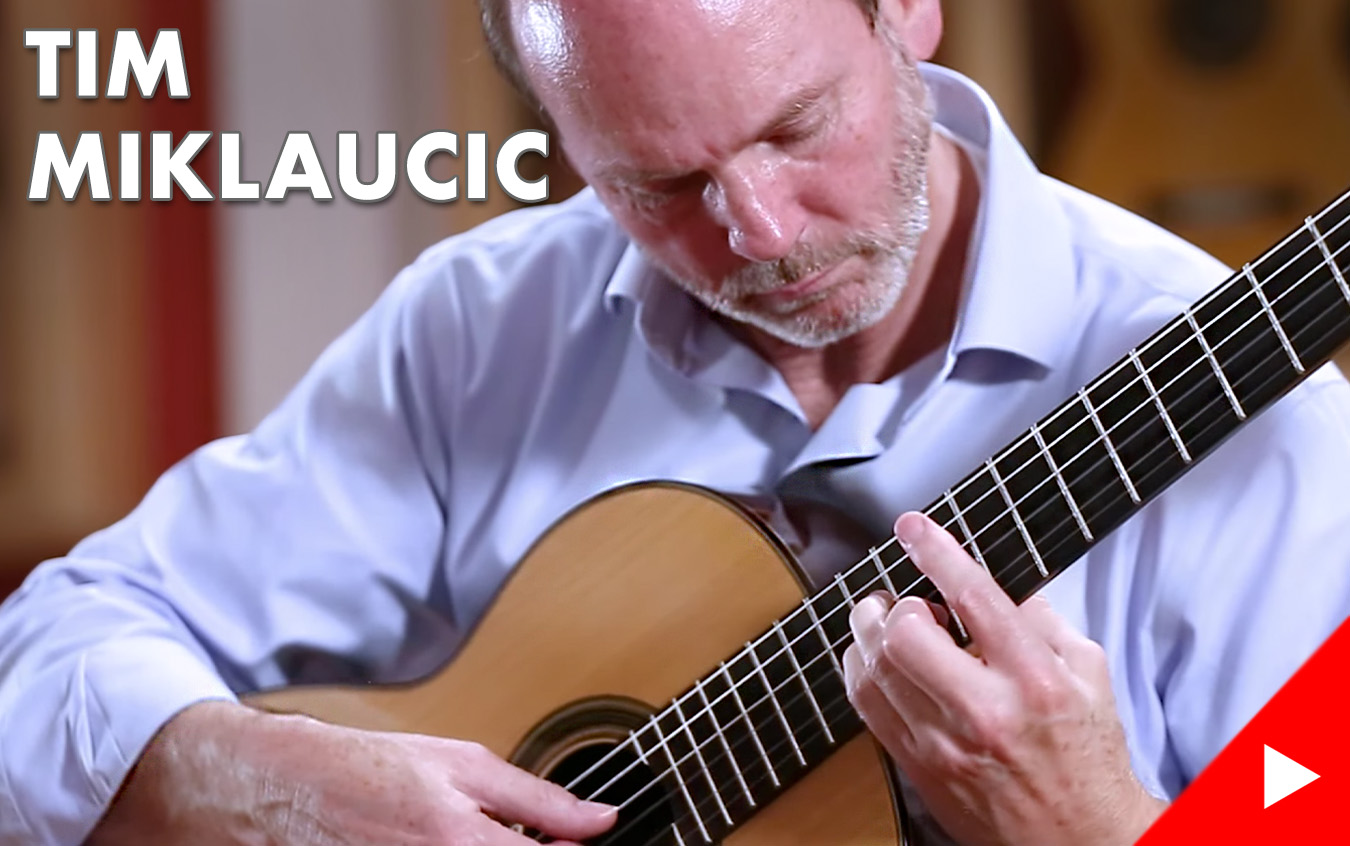 Tim Miklaucic's story with the classical guitar is unique in the music world. He studied classical guitar with Celin Romero and the rest of the Romero family. He not only learned how to play guitar from them but was also introduced to their collection of world-class classical and flamenco guitars.
Tim began importing guitars from Spain in 1977 while still being a student at the University of California, San Diego. Six years later, while working on a Ph.D. in Philosophy at UCLA, Tim's passion for guitar led him to establish Guitar Salon International to represent the world's best classical and flamenco guitars. Over the years, Tim also founded many businesses and organizations, including Cordoba Guitars, Cordoba Music Group, and the GSI Foundation to help fund music education in public schools.
Even though Tim is the founder and owner of GSI, he had never before recorded videos for the GSI YouTube channel. These are his very first two videos, and he decided to record these performances on a guitar made by his good friend, Edmund Blöchinger (2021 Edmund Blöchinger SP/CSAR). The vision for featuring recordings of performances online started back in the early 2000s when Tim and GSI president David Collett did the very early audio-only "sound samples", playable on Real Audio 1.0! Later, GSI had the vision to record small live concerts with audiences of 100 so that lovers of music could hear them worldwide on their own time. This ultimately led to our GSI Videos in Hi-Res (video and audio) as we know them today with over 2000 videos and almost 80 million views!
As the first piece, Tim recorded Francisco Tárrega's "Lágrima". The title means "Teardrop" and it's a lovely short miniature composed in the ABA form. Tárrega composed it between 1891 and 1892 most likely on an 1888 Antonio de Torres "SE 114" SP/CSAR guitar which we had the pleasure of featuring at GSI.
As the second and final piece, Tim recorded "Romance de los Pinos" by Federico Moreno Torroba. It's another beautiful short miniature evoking the vision of old-world Spain. This composition is also known under the title "Montemayor" from Moreno Torroba's set "Castillos de España" which was initially recorded by Andres Segovia in 1961. Montemayor is a castle in Córdoba, Spain.
Write a comment