A Year In Review – Revisit the Most Popular Video of Each Performer Who Recorded at GSI in 2020.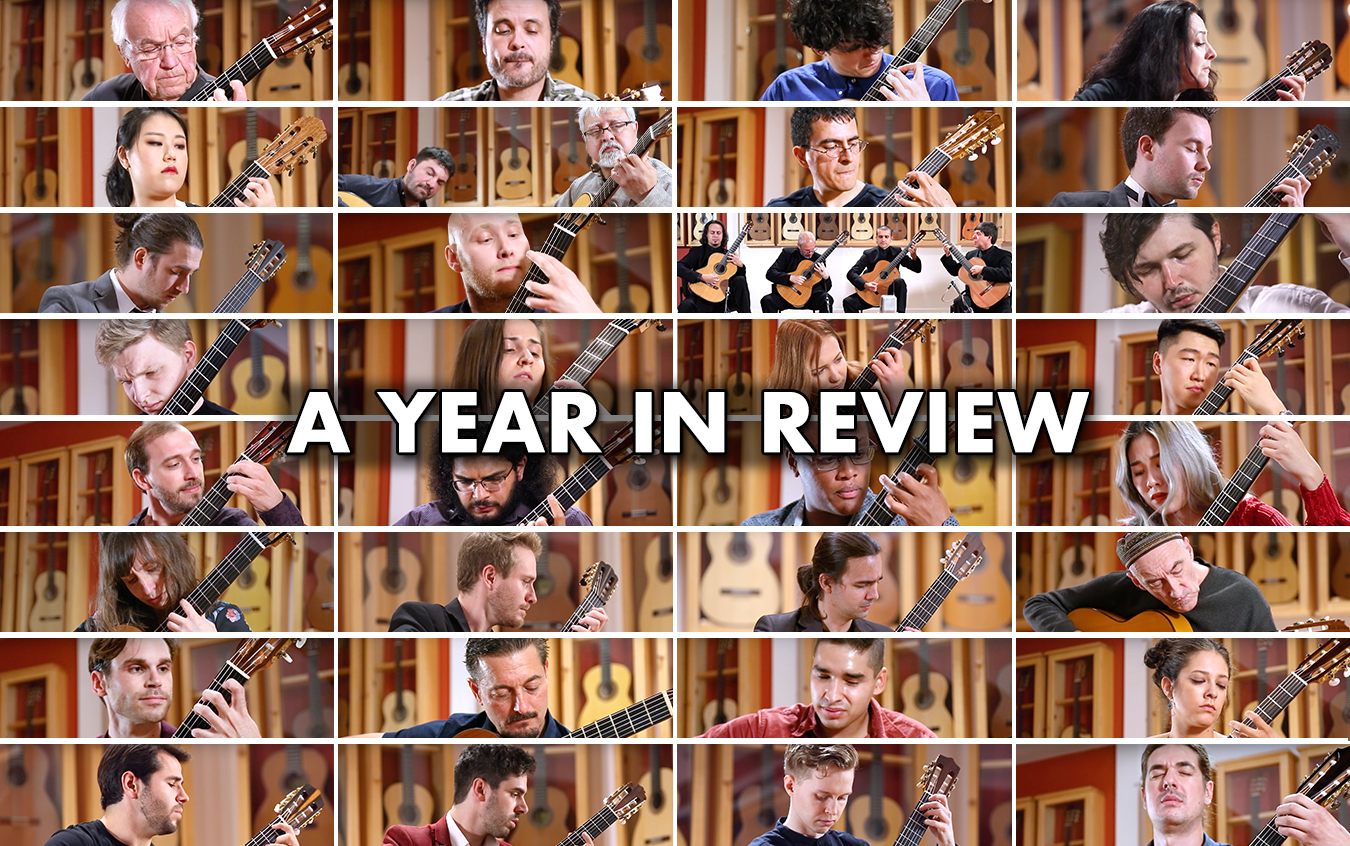 2020 is about it to end, and on this occasion we'd like to thank all guitarists who supported us during this difficult year. It is our tradition each year to summarize all new videos on our YouTube channel. This time, rather than picking our favorite few videos, we decided to share with you the most popular video of each performer.
Recording videos this year was quite a challenge and we are very grateful to all performers who agreed to comply with GSI's safety guidelines during recording sessions. Since we couldn't hold as many recording sessions as we did in the past, we asked each performer to record more pieces than we usual. We're so happy that despite the circumstances we still managed to provide you with new videos and we hope that you enjoyed them.
We picked the following performances based on the highest amount of views for each performer. All of these videos are also included in a special playlist on YouTube which you can find if you click on this link: Greatest Hits (2020)
List of performers: George Sakellariou, Twanguero, Dragos Ilie, Virginia Luque, Bokyung Byun, Fareed Haque, Goran Ivanovic, Daniel Rodriguez, Ian Watt, Taso Comanescu. Bartosz Paprot, Quaternaglia, Vladimir Gapontsev, Mateusz Kowalski, Pardy Minassian, Doris Cosić, Tengyue "TY" Zhang, Mircea Stefan Gogoncea, Saro Babikian, Raphaël Feuillâtre, Jiji Kim, Anna Pietrzak, Brendon Grabowski, Tomasz Fechner, Miroslav Tadić, Kevin Enstrom, Billy Arcila, Edward Frank Martinez, Ashley Lucero, Max Brenner, Mak Grgić, Gulli Björnsson, Bryan Fasola, Philip Graulty.
HAPPY NEW YEAR!