All Strings Considered – Evan Hirschelman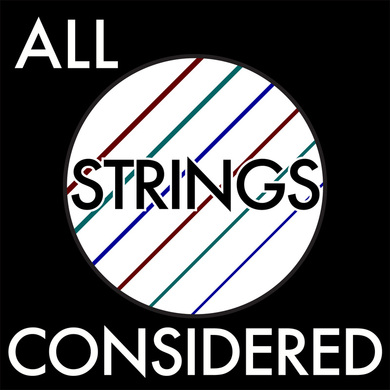 In the latest All Strings Considered podcast Scott Wolf talks with guitarist Evan Hirschelman, who is known for pushing technical boundaries on the classical guitar (he's literally written the book on extended techniques).
From Scott:
Evan Hirschelman stopped by for an espresso and to talk about his music, his upcoming technique book Classical Guitar Chops, and his inspired take on extended techniques in his text, Acoustic Artistry: Tapping, Slapping, and Percussion Techniques for Classical & Fingerstyle Guitar. To exemplify these techniques, we will listen to Evan's homage to steel-string, fingerstyle guitarist, Michael Hedges, and hear how that composition later paved the way for Evan to write another Hedges-influenced work for the Grammy Winning Los Angeles Guitar Quartet's album, Guitar Heroes. You'll hear Evan discuss his compositional style and process, speak on finding an original voice in interpretation, and of course, get to know Evan's recordings, including an exclusive All Strings Considered live performance of his new work, Meditation.

You can listen to the podcast by clicking on the 'Media' menu (at the top of our site) and choosing 'podcast' or you can subscribe or listen on iTunes by clicking here.