Andrew Pae Visits GSI to Record Pieces by His Former Teachers – Miroslav Tadic and Evan Hirschelman.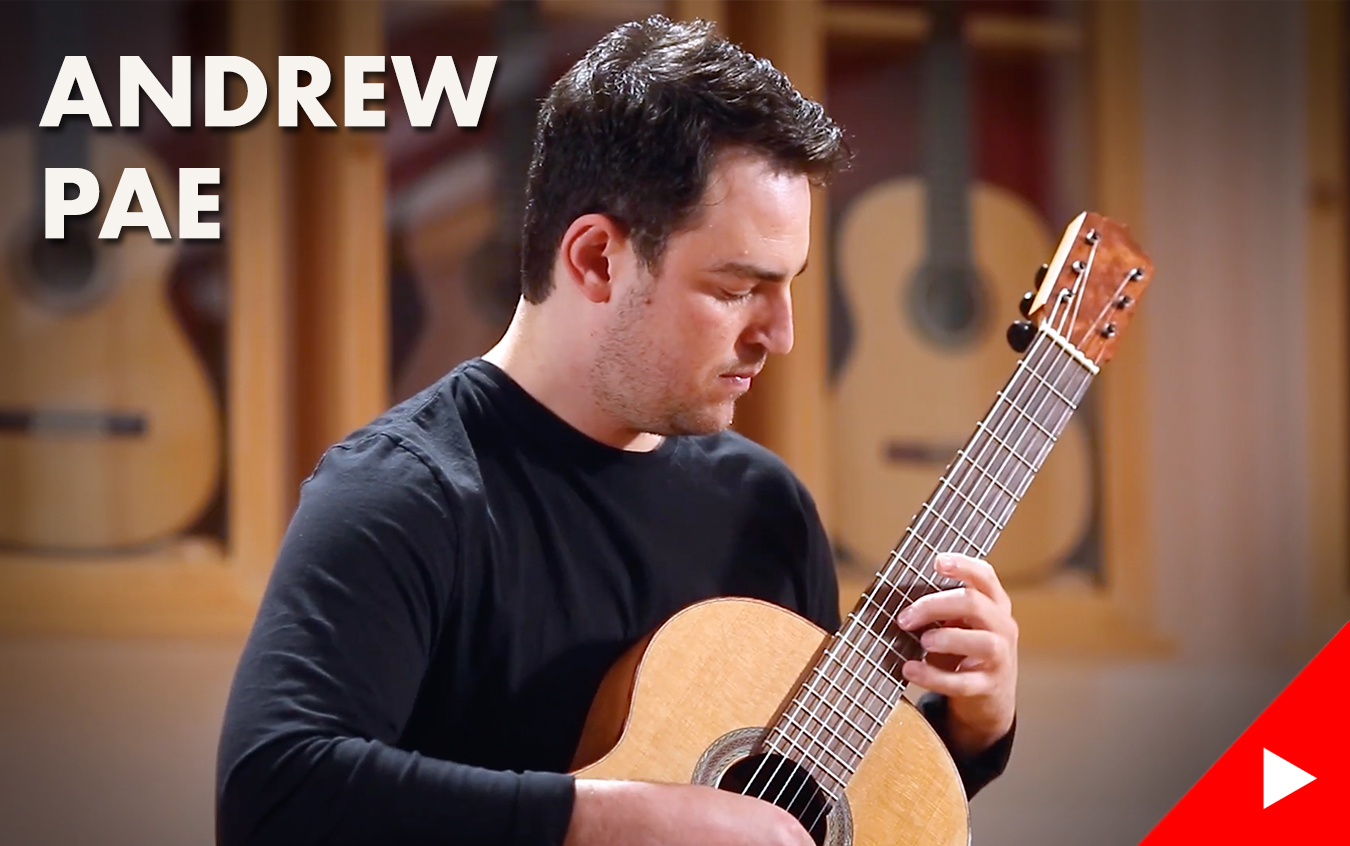 Los Angeles-based guitarist, Andrew Pae is a passionate musician whose guitar skills spread across multiple styles of music with the main focus on classical and rock genres. Andrew has quickly built a career as a performing artist, guitarist and composer. From a teenager through his mid-20s, Andrew was a member of the bands Mysterious Bob, Golden Ghost, and Azura, performing at Dodger Stadium, The Whiskey A Go Go, and Roxy Theater amongst the most notable venues.
Andrew earned his BM degree at the University of Southern California where he studied with Scott Tennant. He has also studied extensively with a guitarist and composer, Evan Hirschelman. While earning his MFA at the California Institute of Arts, Andrew studied and performed with renowned guitarist, Miroslav Tadic. He has also taught for many years as a teacher's assistant at the guitar department of CalArts. Currently, Andrew is working on a new album, which includes some of his own compositions, as well as works by Hirschelman, Domeniconi, Ravel, and Hedges.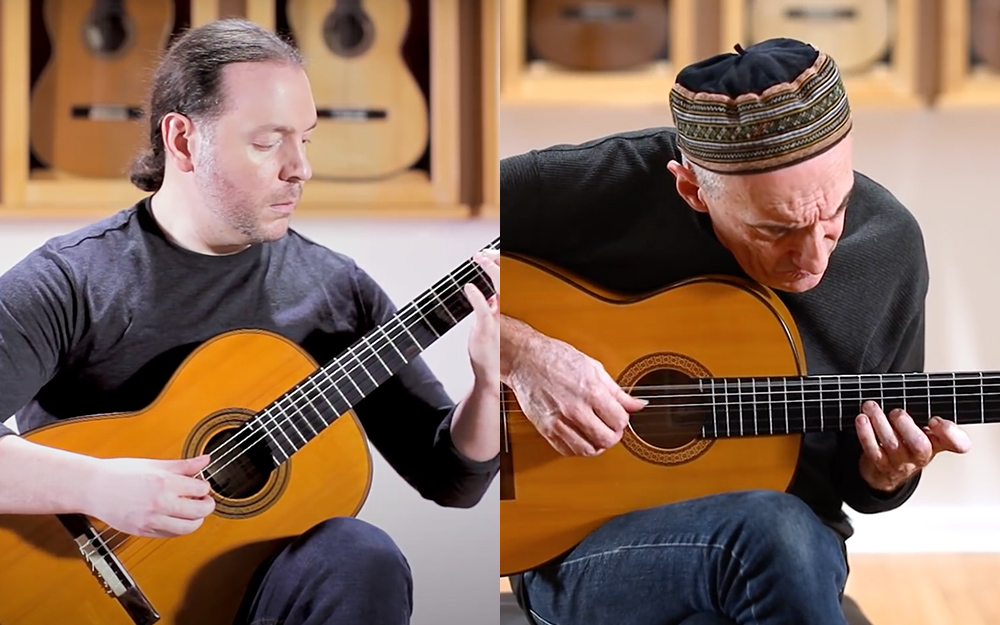 During his visit to GSI, Andrew recorded pieces composed by his teachers, Miroslav Tadic and Evan Hirschelman. The first piece, "Macedonian Girl" by Tadic is a composition built around the celebrated (in Macedonia) piece Makedonska Devojce, composed by Jonce Hristovski in 1964. It is one of three pieces contained in Tadic's first volume of laments, dances, and lullabies published in the 90s. The 7/8 groove, evocative melody, and folkloric nature of the piece combine to make a very compelling piece of music. For recording this piece, Andrew chose a 2014 Andy Culpepper CD/CD. This is a lightweight flamenco-style guitar with a cedar top and Spanish cedar back and sides. The sound of this instrument has plenty of volume and responsiveness with great tonal complexity and color.
The other three pieces recorded by Andrew were composed by Hirschelman. The first one, "Fleeting Movement" is a haunting and beautiful composition that requires special attention and careful use of sound colors that the instrument can produce, especially in the deep, rich low end. The muting and silence left after and before phrases is specifically worked out and is a large component of the interpretation of this piece. It was recorded on a 1961 Edgar Monch SP/IN, a fine example by this well-known German builder. John Williams played one of these guitars as a boy and early in his career from the same period. Andres Segovia had one as well that he used for daily practice, and Julian Bream recorded his 2nd album for RCA on a Monch from 1959. This is a very lightweight guitar that sounds and plays a bit like a Hauser II from the same period. It has a charming, woody, old-world sound what makes it an excellent recording instrument.
Hirschman's next piece featured in this recording session was "Sextuplets on the Beach". This composition is centered on right-hand sextuplet arpeggios. It is fast-moving and melodic requiring both a technique and an instrument with a lot of clarity and plenty of resonance. Andrew recorded this piece on a 2020 Sakurai-Kohno "Professional-J" CD/CSAR, this guitar has a very good volume and a lovely tone, an excellent choice for a piece that requires easy playability and resonance.
The last piece recorded by Andrew was "Giuliani on Acid", a fun piece by Hirschelman inspired by octave passages from Mauro Giuliani's "Grand Ouverture, op. 61". For this piece, Andrew picked a 2016 Vladimir Druzhinin CD/AR guitar. This instrument was lightly and efficiently built in the spirit of Torres. It's very well focused and has a fast attack to every note. The trebles are lyrical and smooth, while the basses are lush and firm.
Check out all of Andrew's videos below!