Boston GuitarFest 2020 – Concerts are now available online!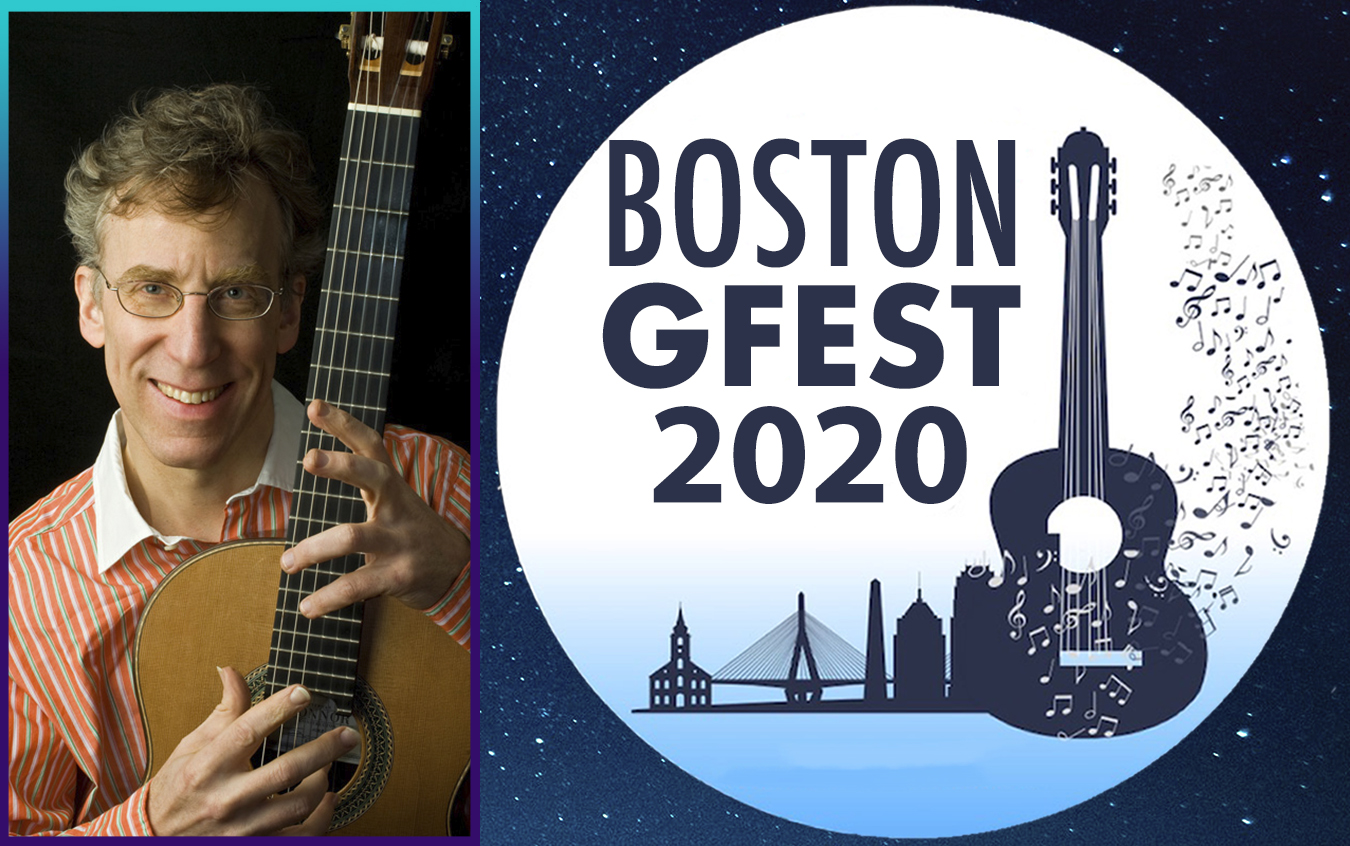 In response to the COVID-19 Pandemic, the 2020 Boston GuitarFest transformed itself into GFEST ONLINE, an entirely virtual event that re-imagined the festival in light of the realities forced on all of us by the virus. The online structure of the events enabled international participation from around the globe in real time in an unprecedented and exciting new way.
This year, the artistic directors Eliot Fisk and Zaira Meneses invited a broad range of excellent artists who performed concerts and gave masterclasses during the festival. The concerts were streamed as YouTube Premiere events what allowed hundreds of audience members to listen to each concert.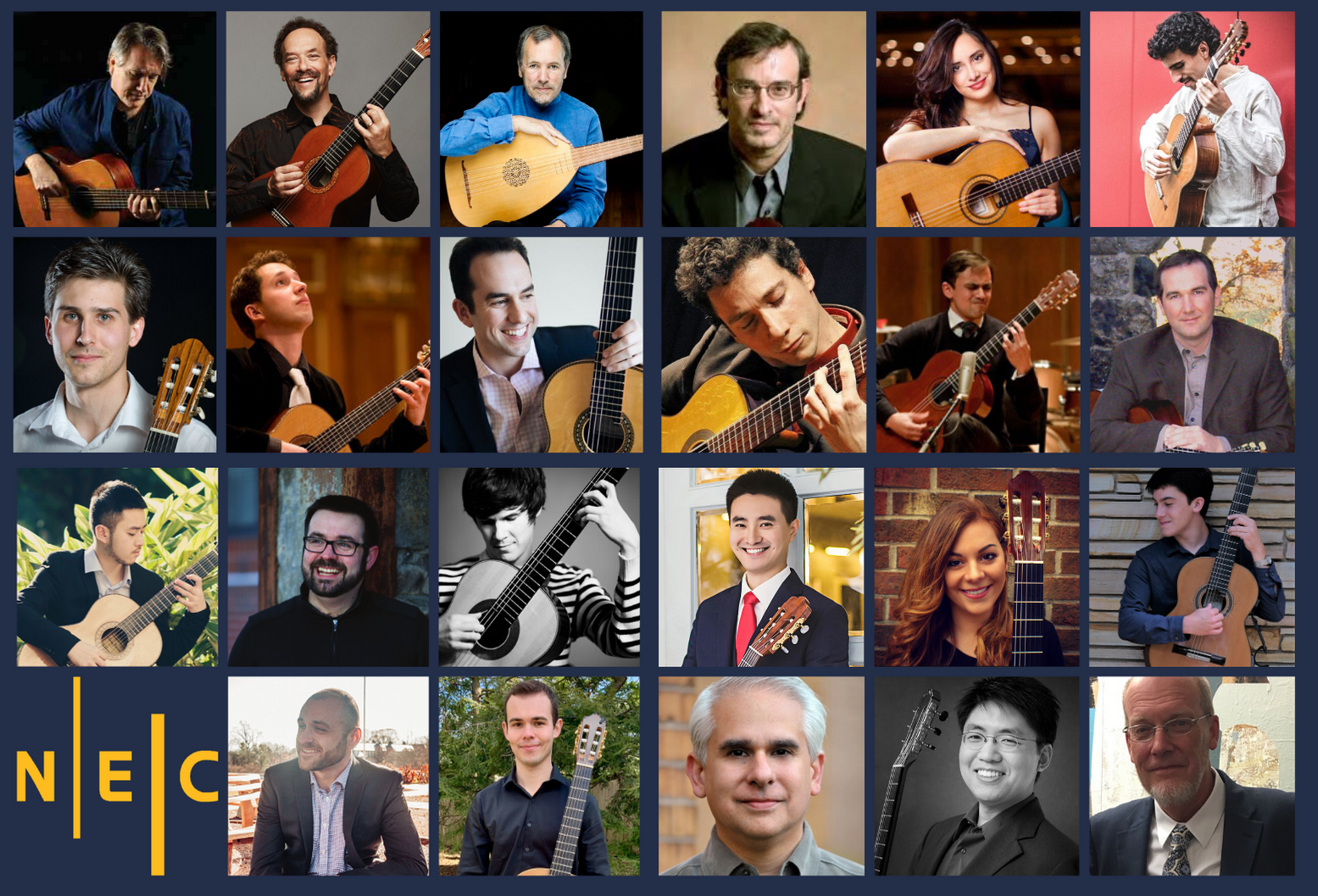 The festival started on June 28th with a lecture demo and a short performance of our friend, Grisha Goryachev. We know Grisha very well, he recorded many videos at GSI and all of them have been extremely popular! You can see his GSI playlist here – Grisha Goryachev at GSI.
On the following day, Boston GuitarFest had its first YouTube Premiere concert featuring William Kanengiser and the winner of the GFest2019 Academy Competition, Aytahn Benavi. The concert started with Aytahn's performance of music by Castelnuovo Tedesco, Aguado and Vicente Asencio. In the second part of the event, William Kanengiser performed pieces by Manuel de Falla, Mark Small, Bryan Johanson and our dear friend Frank Wallace who recently passed away. Kanengiser dedicated this concert to Frank's memory. The concert concluded with Kanengiser's performance "Hadrian's Wall" by Sergio Assad with the accompaniment of USC Guitar Orchestra.
The next YouTube Premiere concert featured the faculty members of the Boston GuitarFest: Adam Levin, William Riley, Zaira Meneses, Jim Davidson, Devin Ulibarri and Jérôme Mouffe. Benjamin Verdery was the star of the second part of the concert. Benjamin performed his arrangements of "Amazing Grace" and music by Jimi Hendrix and Leonard Bernstein, as well as his own composition, "The Rain Falls Equally on All Things".
On the last day of the festival, two concerts took place. In the first concert, 14 young masterclass participants presented their skills in a virtual showcase. The list of performers included the winners of the Academy Competition that was held during the festival: Thatcher Harrison (1st prize), Fernando Vilchis Garcia (2nd prize) and Sedona Farber (3rd prize).
In the final concert of the festival, we could see the performance of both artistic directors, Eliot Fisk and Zaira Meneses. Zaira and Eliot started the concert with Eliot's arrangement of duets originally written by Luciano Berio for two violins. In the second part of this event we could listen to Eliot's solo performances of music by Isaac Albeniz, Heitor Villa-Lobos, Agustín Barrios-Mangore, Francisco Tárrega, Albert Roussel and Manuel de Falla.