Brian Rodriguez, a Former Student of Martha Masters and Scott Tennant Records for the First Time at GSI!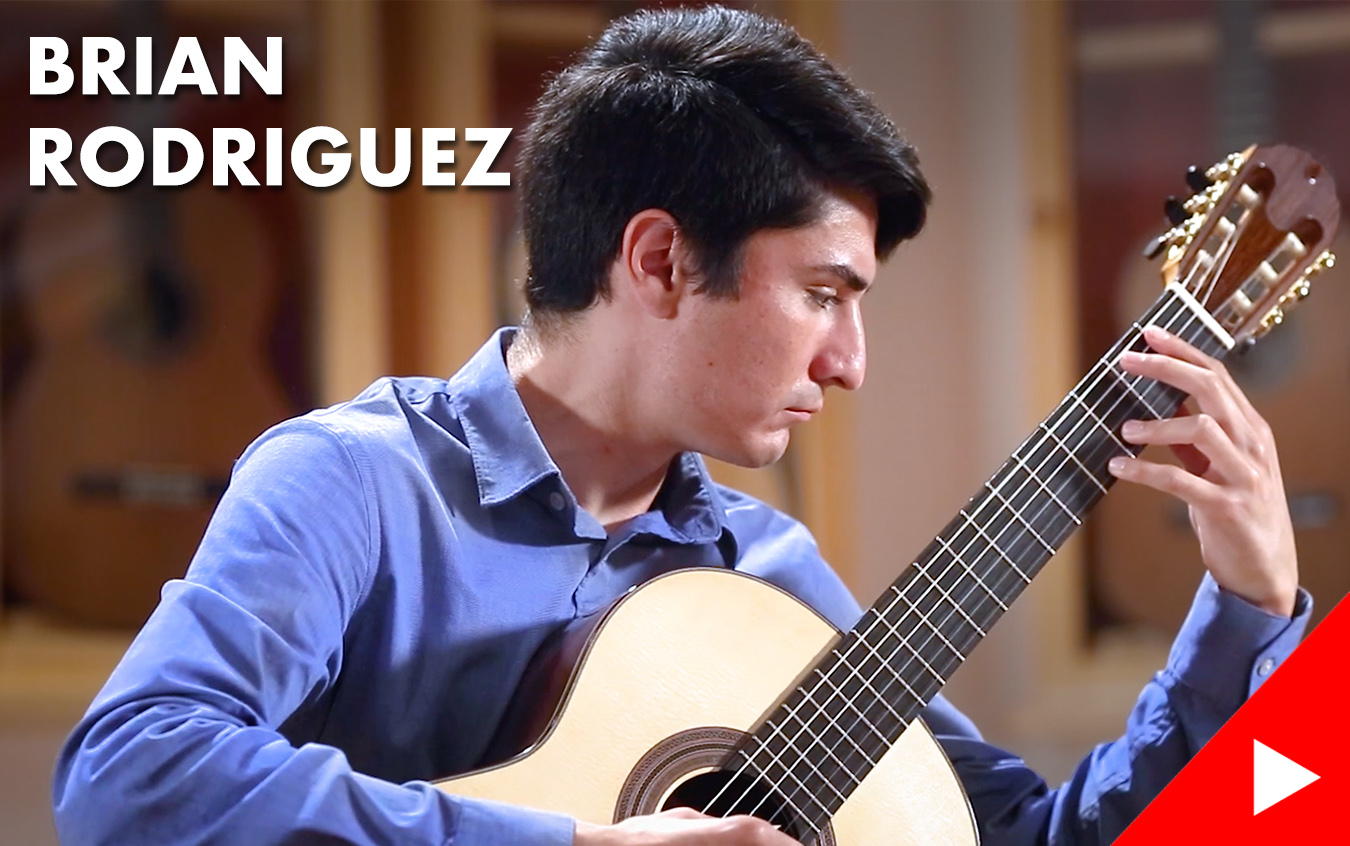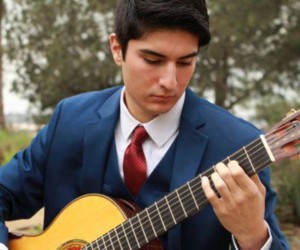 Brian Rodriguez is a young guitarist and a general music educator from Southern California. He graduated from Loyola Marymount University where he studied guitar performance with Martha Masters. He also double-majored in composition. Then, Brian continued his studies at USC where he mastered his craft with Scott Tennant. Brian is very passionate about teaching, which led him to pursue his second master's degree in K-12 contemporary teaching practice. Nowadays, Brian works full-time at a private Catholic High School where he teaches a variety of music classes from handbells, choir, orchestra, music theater, and the guitar. He claims that this opportunity to teach so many different music subjects not only challenged him to grow but also improved his skills as an educator and musician.
Brian is also known as a great arranger. He loves arranging music from his favorite TV shows and movies including: The Lion King, Stranger Things, Star Wars, and much more! If you'd like to listen to some of Brian's arrangements, visit his YouTube channel – Brian Rodriguez Music.
During his visit to GSI, Brian recorded four videos on four different guitars. He started his session with Allegro from "Violin Sonata No. 2, BWV 1003" by J.S. Bach. This is the fourth and last movement from this composition written in Sonata da Chiesa form. Sonata da Chiesa (Church sonata) is a 17th-century genre of music typically consisting of four movements: a slow prelude, fugue, a slow movement, and an allegro finale. Brian decided to perform this piece on a 2020 Toby Rzepka SP/MP – a guitar built with a hypnotizing set of quilted maple used for the back and sides. The European spruce soundboard has an x-braced lattice system which makes the tone production effortless for the right hand. Overall this guitar is very easy and fun to play. There is also a bass-side sound port that sends more sound to the player.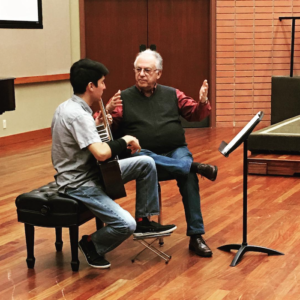 Brian's next piece was Miguel Llobet's "El Testament d'Amèlia." This composition is based on a traditional Catalan folk song. The original lyrics tell the story of a young girl poisoned by her stepmother, who is in love with the girl's husband. Llobet managed to perfectly capture the sense of sorrow in his guitar version. For this piece, Brian chose a 2009 Stephan Connor CD/IN. This guitar has a lot of power, yet still, it doesn't lose the traditional sound quality.
Johann Kaspar Mertz's arrangement of "Schwanengesang (Swan Song), D 957, No. 4: Ständchen" by Franz Schubert was the third piece recorded by Brian. Ständchen (Serenade) is the fourth movement of Schubert's cycle of 14 songs published posthumously. The original lyrics were written by German poet and music critic, Ludwig Rellstab (1799 – 1860). Brian recorded this composition on a 2014 Kenny Hill "Rodriguez" CD/CSAR – one of the best copies of Miguel Rodriguez from the 1970s-1980s we've ever seen.
Brian finished his session in our showroom with the recording of Isaac Albéniz's Córdoba from "Chants d'Espagne." This piece constitutes one of the most important positions in the canon of the classical guitar repertoire, even though it was originally written by Albéniz for piano. It became popular among guitarists after it was transcribed to the guitar by Miguel Llobet. For this recording, Brian chose a 2021 Bastien Burlot "Alkemia" model inspired by the Amiens Cathedral in France. Soundwise, this guitar has a lot of sonic and expressive qualities. The tone is big and bold, with thick and deep resonance across all registers.
It was our pleasure to record Brian at GSI. We hope that we'll have a chance to record more of his performances in the future!