British Film Composer and Classical Guitarist, Flynn Hase Spence, Records on "Torres" Models Made by Different Luthiers.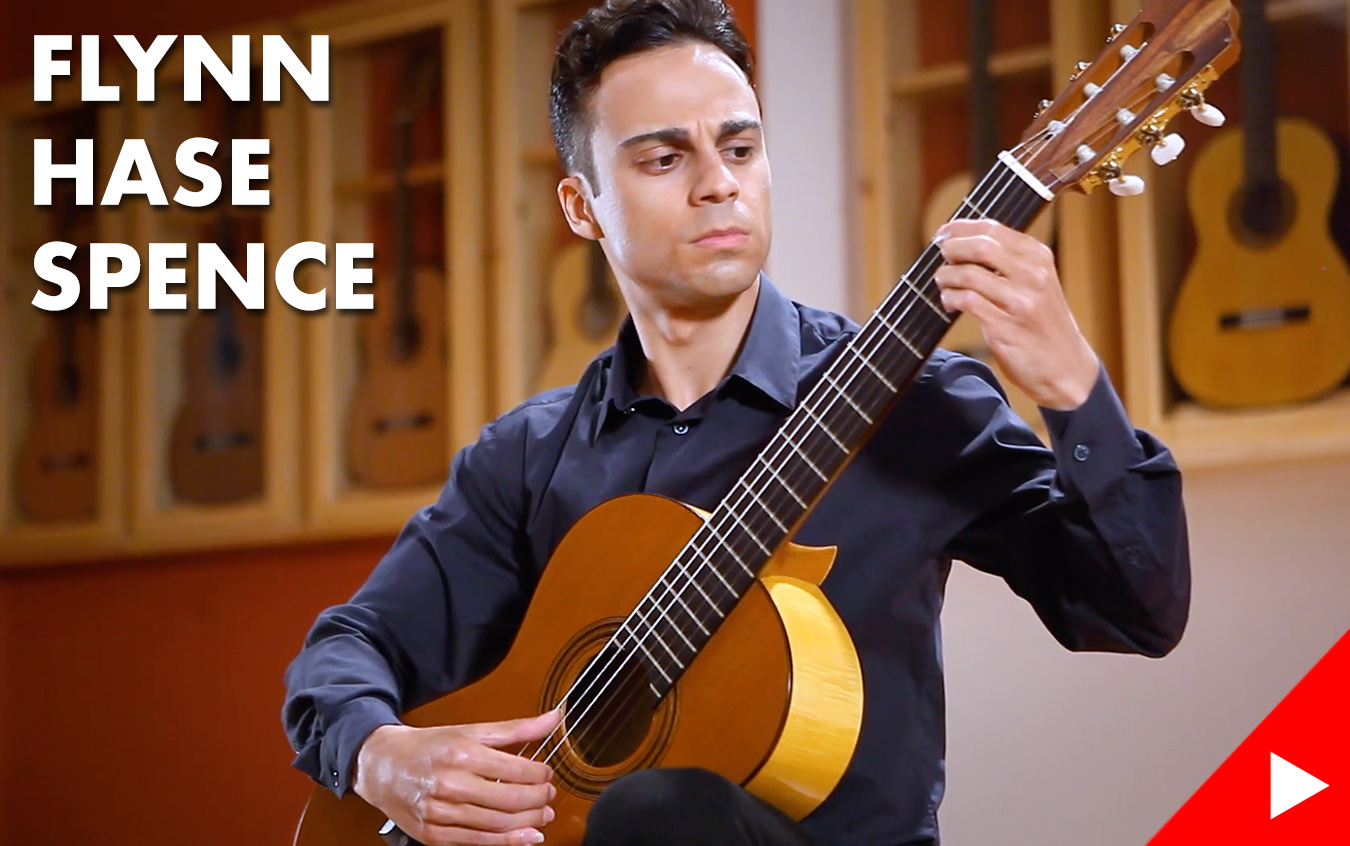 Flynn is a British film composer and classical guitarist based in Los Angeles. He started playing classical guitar very early in life, at the age of 3. While in England, he studied classical guitar and composition at the prestigious Royal Academy of Music in London, under the tutelage of David Russell and Michael Lewin. This opportunity allowed Flynn to perform in many of London's top classical music venues. As a film composer, he worked on projects by the BBC & EMI. He also was involved as an assistant in many high-profile feature films with composers such as Jody Jenkins and Fil Eisler.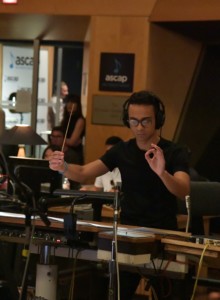 Since moving to LA, Flynn was the prize winner of the 2018 ASCAP Film Scoring Workshop. This is a world-recognized competition for young composers. Flynn has been working with great composers such as Benjamin Wallfisch and Mac Quayle on high-end Netflix and TV productions.
During his recent visit to GSI, Flynn recorded four pieces on four guitars. All of them are "Torres" models made by four different luthiers: John Ray, Marcelino Lopez, Kenneth Brogger, and Abel Garcia. Flynn's session started with Antonio Lauro's "Seis Por Derecho." This piece, subtitled Al Estilo del Arpa Venezolana (in the style of the Venezuelan harp) is a great example of the unique characteristics of the joropo dance, a famous national dance of Venezuela. Lauro's piece has also very characteristic hemiola polyrhythms (6/8 and 3/4) that provide a driving rhythmical movement. Flynn recorded this piece on a 2010 John Ray "Torres" SP/CSAR, a guitar which was based on an original Torres, SE 153 from 1892 (the last year of Torres' life). This Torres replica has a more "aged" sound compared to many other Torres replicas.
After Lauro's piece, Flynn recorded "Vals de Primavera" (Springtime Waltz) by Agustin Barrios Mangore. Barrios wrote this composition in the 1920s as a celebration of Spring. It's a very lyrical and romantic composition. It contains some very interesting modulations from A major, to F and C right before the recapitulation. For this piece, Flynn chose a 2001 Marcelino Lopez "Torres" SP/CY. This guitar is a great example of Lopez's Torres model. It's a versatile instrument that can fit many styles of music.
Flynn's next piece was the second movement, Molto Vivace, from "Partita No. 1" by British composer, Stephen Dodgson. This composition was commissioned in 1963 by John Williams. It's a very motoric piece with a thematically independent musical material. Flynn recorded this piece on a 2021 Kenneth Brögger "1864 Torres" SP/CSAR. This instrument is a near-exact reproduction of an original fist-epoch Torres from 1864 that Kenneth viewed and studied here at GSI (see the original 1864 Torres). The sound of this guitar is warm yet clear, with a beautiful, lyrical quality in the treble that is found in older instruments.
Flynn's last piece recorded during this session was Eduardo Sáinz de la Maza's "Homenaje a la Guitarra". Both Sáinz de la Maza brothers made a vast contribution to the Spanish classical guitar music in the 20th century. Eduardo's compositions are characterized by spacious and expressive breadth. "Homenaje a la Guitarra" consists of a gorgeous sequence of resonating chords and arpeggios that almost have a meditating character. Flynn decided to record this piece on a 1997 Abel Garcia "1856 Torres" CD/MP, a guitar previously owned by Pepe Romero. It's a replica of an 1856 Antonio de Torres that Abel Garcia had the opportunity to inspect in Pepe Romero's house. This instrument has a very fast attack with a layered and textured sound with great volume and clarity.
Check out all of Flynn's videos below and compare all four Torres models.
Leave a Comment