Christopher Parkening Interview at GSI – Guitar CoOp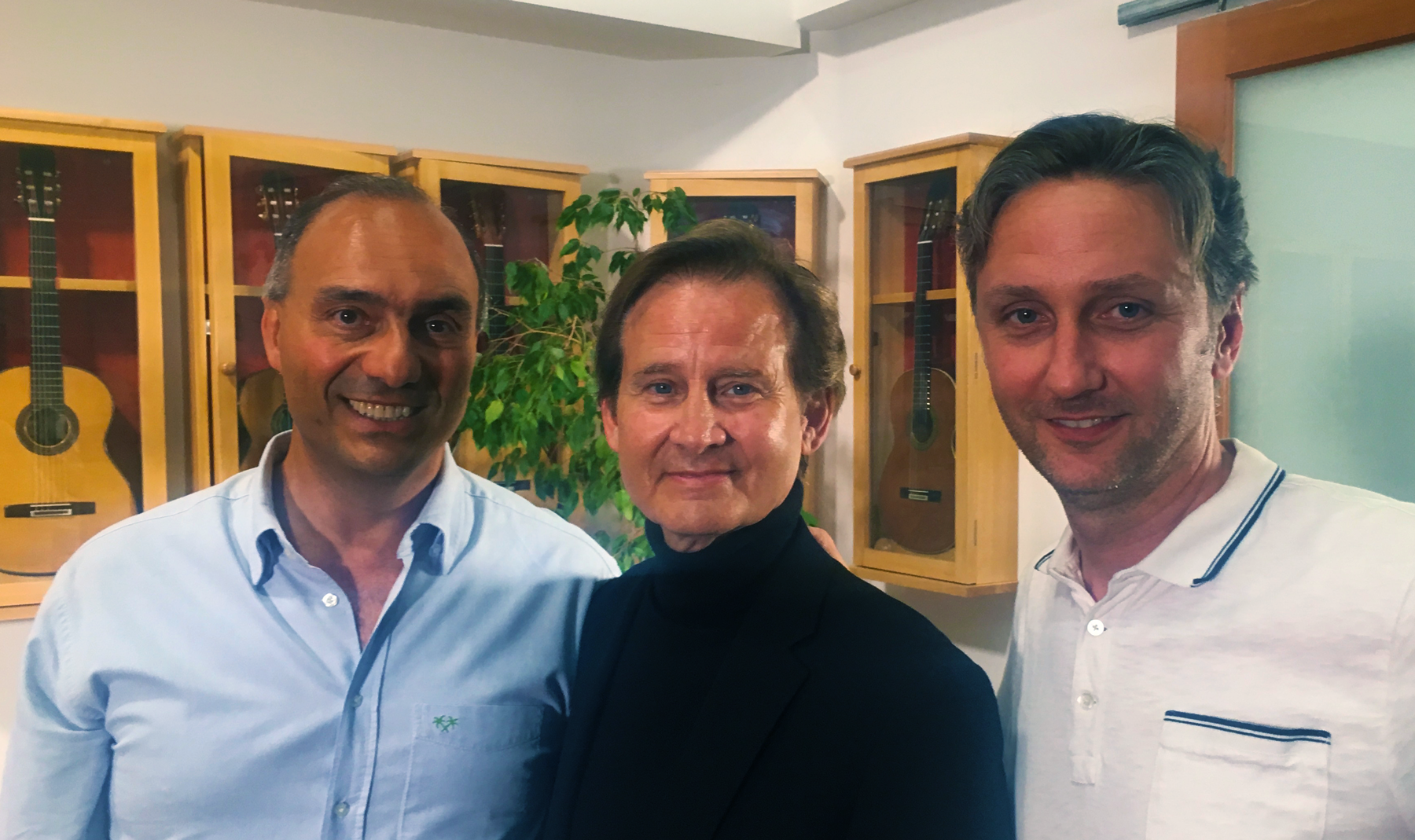 Last year, we were thrilled to play a role hosting Guitar CoOp's interview with Christopher Parkening here in the GSI showroom. This past month, all four parts of the series were released and the entire interview is now available!
Throughout the interview, Parkening touches on many fascinating subjects including his early life with the guitar, studies with Andres Segovia, recording CD's with Columbia Records, and his experience working with legendary composers including Elmer Bernstein, John Williams, Joaquin Rodrigo, and more.
One of the moments we found particularly interesting was in Part 2 when Parkening takes a moment to discuss his sound. He begins by quoting Segovia, "Without a beautiful sound, the charm of the guitar disappears" and describes how the guitar's popularity came about not only because of the beautiful sound but also the spectrum of colors it offers. He goes on to describe how many modern guitarists tend to play in a singular position which makes their sound generally the same, whereas one can always tell the difference between Segovia and Bream's playing, for instance. This is a topic addressed in Kayath's essay, "The Guitar: A Small Orchestra or Grand Piano," which although controversial is definitely worth discussing. Hearing Parkening's take on the matter just makes it all the more engaging!
Overall, this is an incredibly insightful interview and one we recommend taking the time to watch all the way through!
Part 1: Early Years & Andres Segovia
Part 2: Career, Composers, & Sound
Part 3: Practice, Recording, & Transcriptions
Part 4: Right Hand & New Generations