Chrystian Dozza, Fabio Ramazzina, Thiago Abdalla and Sidney Molina - a brilliant Brazilian quartet visits GSI!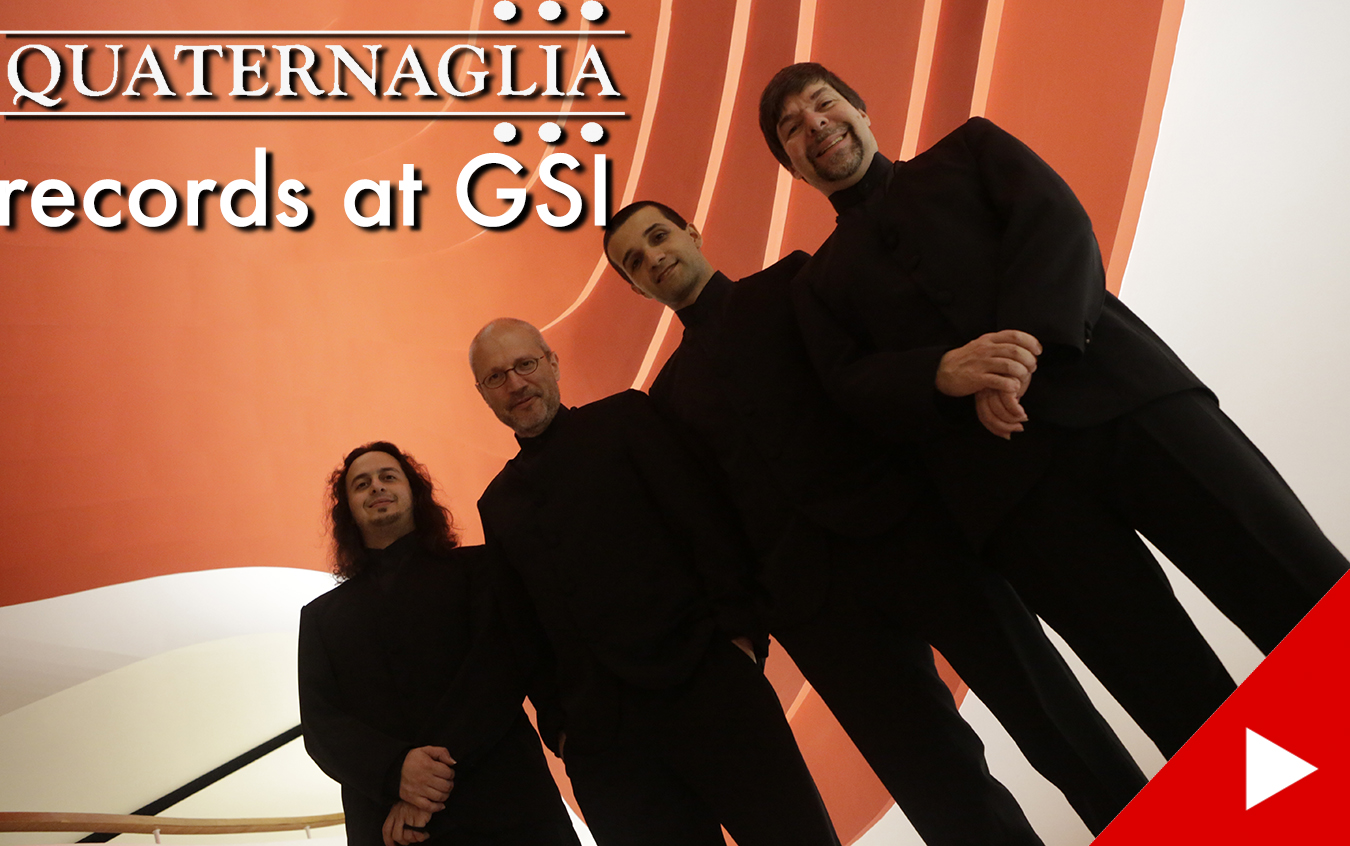 New videos are available on the GSI YouTube Channel. This time, we recorded a quartet! Quaternaglia Guitar Quartet (QGQ) is acclaimed as one of the world's top guitar ensembles. Composed of Brazilian guitarists Chrystian Dozza, Fabio Ramazzina, Thiago Abdalla, and Sidney Molina, QGQ is recognized for its artistic excellence and for its significant contributions to the expansion of guitar quartet repertoire. Over the past twenty-five years, the group has established a wide canon of original pieces and ambitious arrangements through collaborations with composers like Leo Brouwer, Almeida Prado, Egberto Gismonti, Sergio Molina, and Paulo Bellinati.
Quaternaglia first attained international acclaim when it was awarded the "Ensemble Prize" at the Havana International Guitar Contest in 1998. Since then, the group has regularly performed in various notable guitar and chamber series in the United States and the world.
Quaternaglia's discography includes the albums Quaternaglia (1995), Antique (1996) – for which the group received the "Carlos Gomes Prize" –Forrobodó (2000), Presença (2004), Estampas (2010), Jequibau (2012) – nominated for "Prêmio da Música Brasileira" – Xangô (2015), as well as Quaternaglia (2006), a DVD recorded live.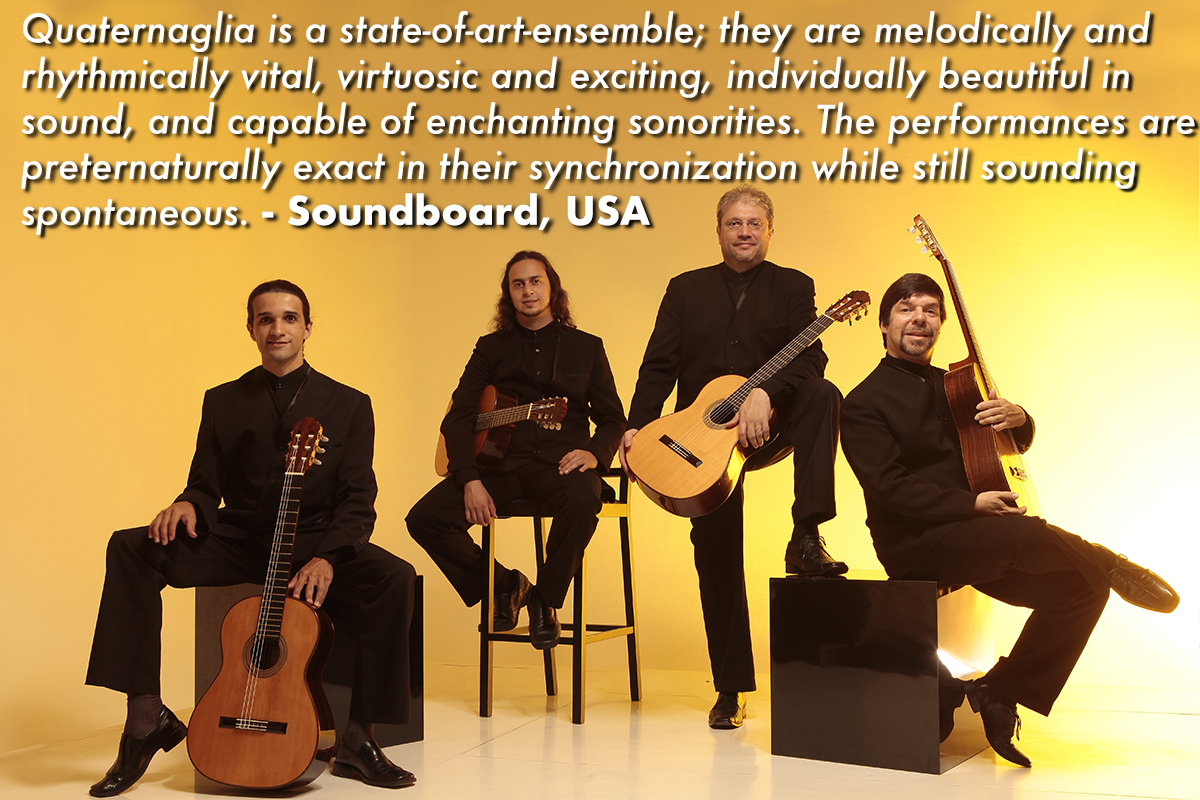 The members of Quaternaglia have performed and taught together world-wide. In the second decade of the 21st century, they performed together with such great musicians as Igor Karabtchevsky or Leo Brouwer. Besides recording twenty-five original Brazilian pieces among the nearly fifty dedicated to the quarter, Quaternaglia is especially known for its interpretations of Villa-Lobos and Leo Brouwer, as well as for renditions of Renaissance and Spanish music.
While at GSI, Quaternaglia recorded 7 videos on three different sets of guitars: Estampas ("Bailando un Fandango", "Remanso", "La Siega", "Fiesta En El Pueblo") by Federico Morreno Torroba on Manuel Contreras guitars (1979 SP/CSAR, 1982 SP/CSAR, 1972 CD/IN), "A Furiosa" by Paulo Bellinati on Masaki Sakurai guitars (2019 "PC" CD/CSAR, 2019 "Special" CD/CSAR, 2019 Sakurai-Kohno "Professional-J" CD/CSAR), "On a Theme by Gismonti" by Chrystian Dozza on Teodoro Perez guitars (2020 "Maestro" SP/MP, 2020 "Especial Aniversario" SP/CO, 2020 "Antigua" SP/AR), and Egbetro Gismonti's "An Angel" on a 2020 Otto Vowinkel "3a" SP/IN, 2020 Córdoba Luthier Select "Esteso" CD/PF, 2020 Teodoro Perez "Estudio C-650" CD/IN.
Leave a Comment