Connecticut Guitar Festival: A three-day virtual event featuring panels, masterclasses, and performances from internationally recognized artists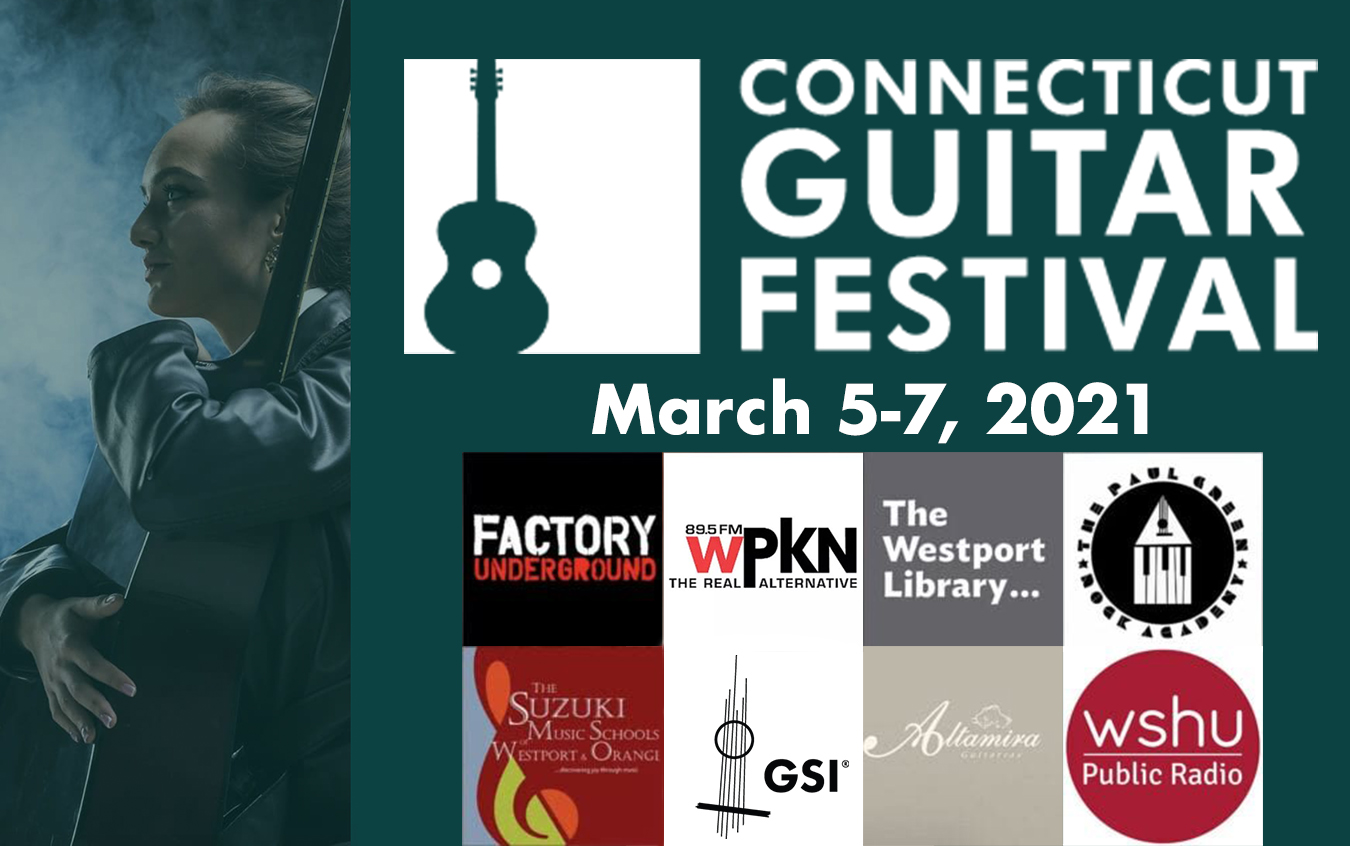 Prepare for the Connecticut Guitar Festival – a 3-day event with concerts, discussion panels and masterclasses! The 2021 edition of the festival is going to be held from March 5-7, however the event is preceded by multiple episodes of a weekly video series "Concert and Conversation" hosted by Sven Rainey from the Suzuki School of Music. Each Friday, the show spotlights national and international guitarists who discuss their creative projects, innovative collaborations and their lifestyle during the current challenging time. Visit Concert & Conversations' page for a detailed schedule of pre-festival activities.

On March 3, at 4PM PST the festival will open with a concert featuring four of today's very popular female artists in Classical, Jazz, Rock and World Music – Camila Meza, Sus Vasquez, Badi Assad, and Ana Vidovic. Camila Meza is a jazz artist who has been musically inspired by guitarists such as George Benson and Pat Metheny. Her style is also influenced by South American music. She was nominated as a Rising Star in the critics poll of the Down Beat in 2018. After Camila's performance, we'll have a chance to hear Sus Vasquez, a rock guitarist for the top selling artist and Latin Grammy winner, Karol G. Sus and Karol G have performed in several major events and sold out shows around South America. Karol G is one of Latin America's most important female artists in the Urban/Reggaetón genre. The next performance of the evening will feature Brazilian guitarist, songwriter, and singer, Badi Assad, who is one of the leading female artists in the genre of world music. The concert will close with a performance of a classical guitarist Ana Vidovic who is known for her precise performances, great technique and phenomenal recordings, including a few that were recorded at GSI!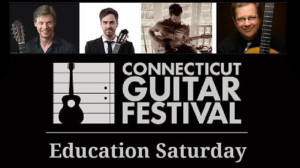 On Saturday, March 6, the festival will focus on the educational and academic aspects of music. The day will open with masterclasses with guitarists who will work with students of all ages and in all styles. Christopher Ladd will teach a traditional guitar for older students, while David Madsen will lead a group class for younger students using the Suzuki method. Dan Hartington will teach a group class, but will focus on electric guitar and improvisation. The participants will also have a chance to learn from our good friend who you might know already very well from the GSI YouTube channel, Mak Grgic.
On the same day, participants will have a chance to check out GuitART online expo with various vendors, and then listen to a global diversity panel with musicians from around the world who will discuss the effects of the pandemic on markets, audiences and music education worldwide. The panelists are: Mak Grgic (Slovenia/USA), Hanson Yao (China), Taiwo Adegoke (Nigeria), Avril Kinsey (South Africa), Guilherme Vincens (Brazil), Djani Sehu (Bosnia), Martin Madrigal (Mexico), Matt Hinsley (USA), Tom Kerstens (UK), Daisuke Suzuki (Japan), Slava Grigoryan (Australia), Artyom Dervoed (Russia), and Tolgahan Cogulu (Turkey).

On the final day of the festival, March 7, the organizers prepared two events for us: Rami Vamos, together with his co-host Benjamin Verdery will present an online concert of Schmutzinberry and Friends to you. Early in his career Rami Vamos invented the fictional character of Wolfgang Amadeus Schmutzinberry. Schmutzinberry looks exactly like Mozart – but has certain glaring holes in his musical training. Schmutzinberry is blissfully unaware of this and sets out at the beginning of each educational program to compose "the greatest masterpiece of all time" with help from the audience and his fellow musicians.
The festival will close with another edition of the Virtual Guitar Orchestra, this time featuring a performance of Andrew York's "Pop". This composition was written originally as a quartet piece for the Grammy-winning ensemble, the Los Angeles Guitar Quartet. This time, we'll have a chance to hear this composition in a completely different version for guitar orchestra.