Córdoba Nylon Guitar Strings – The Newest Classical Guitar Strings On the Market!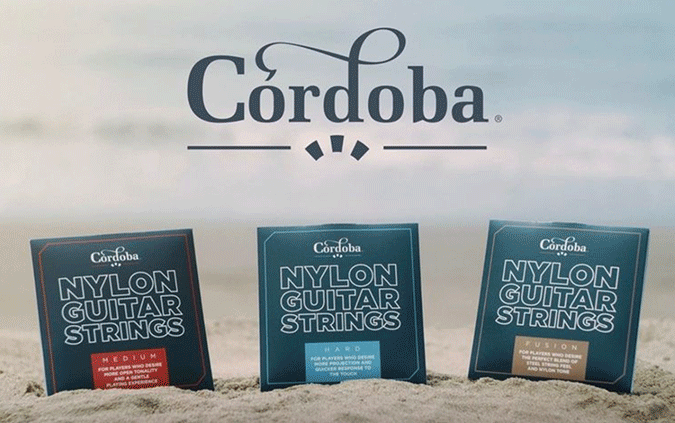 Córdoba debuts with all-new nylon strings on the market! These strings were carefully designed and engineered for the needs of today's classical guitar players. Córdoba nylon strings are steeped in tradition and created with the highest standards. These strings are the result of decades of pursuit of the best tone, playability, and performance.
Córdoba strings deliver a consistent feel and response designed to best suit a variety of playing styles. The sets are available in Medium, Hard, and Fusion. Medium tension strings are for players who desire more open tonality and a gentle playing experience. Hard tensions are for players who desire more projection and quicker response to the touch. Fusion sets are for players who desire the perfect blend of steel-string feel and nylon tone. The basses of Córdoba strings are made using imported European silver-plated copper wire and feature a thin protective coating to retain snap and timbre for the duration of the string's life. The treble strings on the Medium & Hard sets are crafted from premium high-density nylon to generate a crisp, full tone and bring the gentlest touch to life. Finally, the Fusion set offers premium Fluorocarbon treble strings—a smaller gauge string which feels more familiar to steel-string players.
Córdoba strings are already available in the GSI store. Check them out today!