Edward Frank Martinez, a Flamenco and Classical Guitarist, Shares a Letter with GSI's Audience.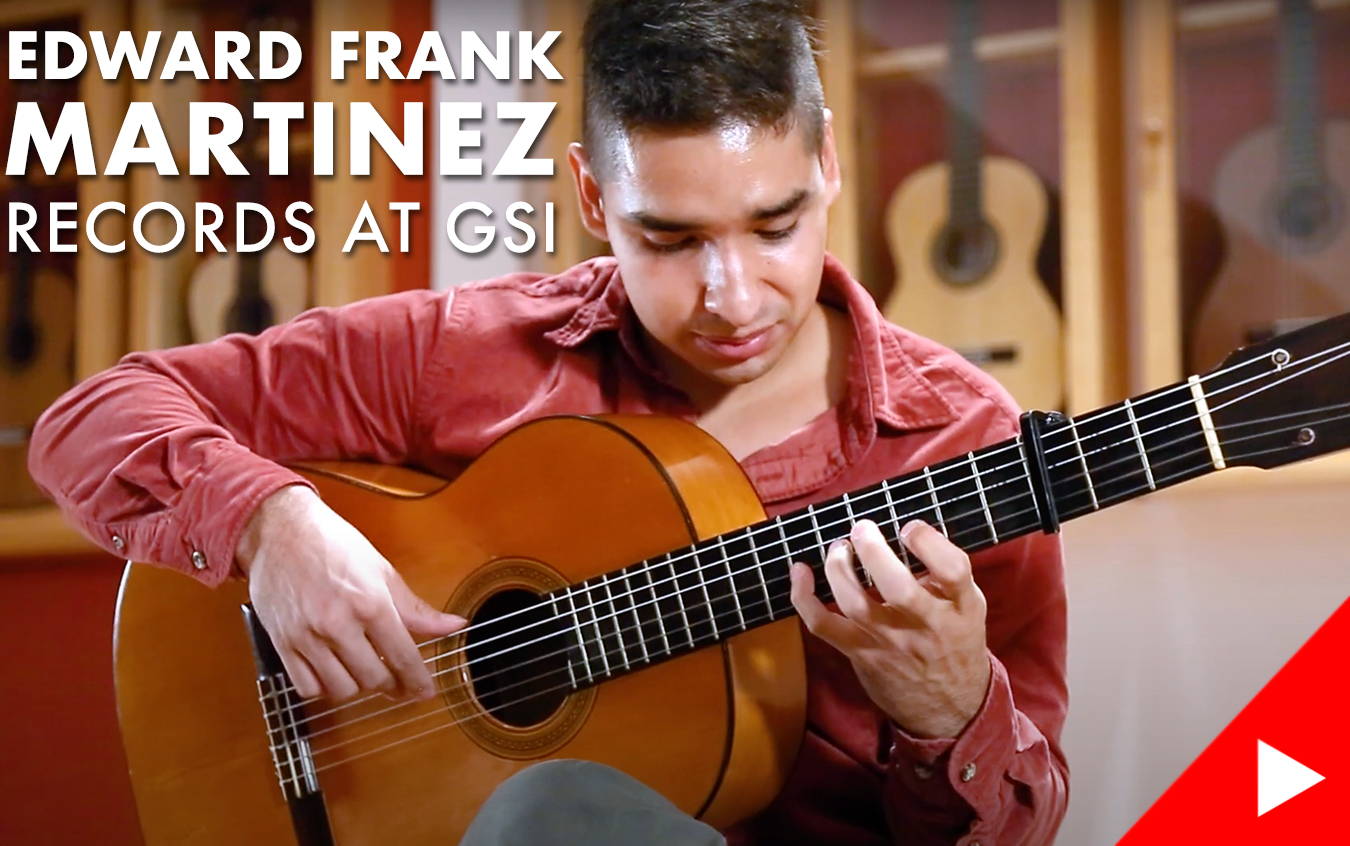 Our recent guest, Edward Frank Martinez, is a current guitar student at the USC Thornton School of Music. Edward has visited our showroom to record pieces from his classical and flamenco repertoire. It was a pleasure for us to record such a great and young guitar player as Edward. After his recording session, Edward sent us a letter that he wanted to share with you: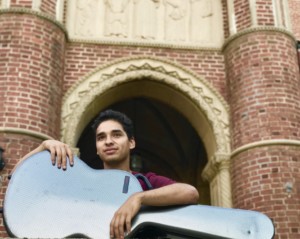 "I must first give the warmest of thanks to the Guitar Salon International for this experience, and also to Felix Salazar for providing such nuanced and clear audio and visuals.
What an invigorating opportunity it has been to record some of the world's best guitar music on some of the loveliest classical and flamenco guitars. I've been watching these publications for years and years, so it is surreal to finally put a couple of my own out. My GSI session consists of four pieces, two from the classical guitar repertoire and two flamenco pieces that really are played by no one in the world today (that's why you should listen!). The classical side being pieces from Aguado and Brouwer while the flamenco pieces are by El Viejín.
To give some background about my own playing, I am first and foremost a lover of music in totality. I was 8 years old when my Grandpa Ed gifted me with my noble junior-sized acoustic/electric steel string. The first thing he taught me was a C-Major scale, and then he said, "Now you can play any song in the world!"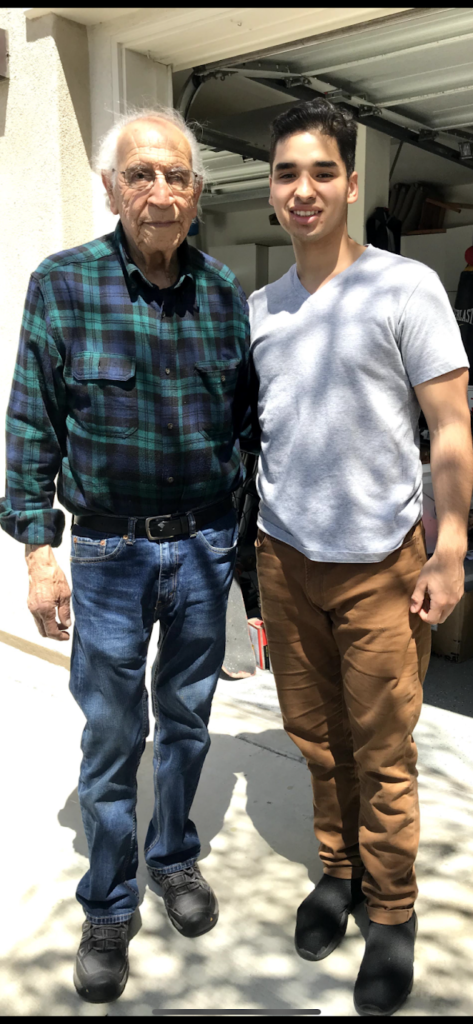 When I was 10, I learned how to properly strum chords. Soon after I would play and sing in church for years, occasionally indulging in praise-centered guitar solos. In high school, I attended the Orange County School of the Arts, which not only gave me in-depth learning of multiple styles including Jazz, Rock, Flamenco, Chamber, and Classical music, but I also found my best of friends there. It was the middle of my sophomore year that I began taking lessons for flamenco and my junior year when I began classical training. I really only began classical guitar lessons because I couldn't get into college by only playing flamenco. Many, many thanks to Vasil Chekardzhikov for giving me so much inspiration to learn, and push my boundaries early on.
During my time at Vanguard University for my undergrad degree, I studied with Michael Nigro and Martha Masters, both of whom are truly sorcerers of their craft. Talk about intentionality and nuance, these teachers paid the utmost attention to that. During this time period, I was fortunate enough to have traveled to Spain, Bulgaria, Italy, and throughout the U.S. for competitions, lessons, and performance opportunities.
I virtually had no social life because my music department in college was in a basement with no windows, concrete walls, and very small non-insulated practice rooms. But I would sit in there for hours practicing, looking for competitions, and finding ways to earn money to travel.
In the summer of 2017, I was 19, and I embarked on a solo journey to Madrid, España, to study with a complete legend by the name of José Jiménez, El Viejín. Now, I don't speak Spanish, and I'm from a predominately non-Spanish speaking neighborhood in Orange County, so what a wonder it is that I traveled all this way to learn from one of the most beloved names in flamenco guitar!
El Viejín lives in Caño Roto, a gypsy neighborhood outside of Downtown Madrid. And by the looks of it, this neighborhood is far from having economic stability or comfort. But on any given day, one can walk through this neighborhood and see people singing, dancing, or playing guitar in the courtyards of their apartments. With intense amounts of swing and vibrancy, there are adults, children, teenagers; all of them expressing themselves through the authentic medium of flamenco. Viejín's family is really the crème de la crème of artistry. From this trip on, I've returned to Spain multiple times to experience their wonderful culture.
And so now, I am here with you all, during this time of Covid, but also with hope. Currently I'm about to finish my final semester of my Master's degree, studying with Bill Kanengiser at the USC Thornton School of Music – my third semester online! I've thoroughly loved my classes, occasionally getting to study with Pepe Romero, and being around lovers of guitar.
All this said, now I've shared the load! If there be anything along the way that I've learned or would feel the need to share, it's that it is necessary to have an open mind and an open eagerness to put oneself in continual vulnerable situations which then provide invaluable insight to what is possible. Then to have to have the desire and perseverance to chase that possibility.
Warmest of love to everyone, and thanks for listening and reading. – Edward"
While at GSI, Edward recorded four pieces on four different guitars: flamenco pieces by El Viejín – "Vieja Senda" on a 1955 Miguel Rodriguez 'Blanca' SP/CY and "Minera de Caño Roto" on a 2012 Lester DeVoe SP/CSAR, as well as two classical compositions – Leo Brouwer's "El Decameron Negro, Mvmt. II" on a 2020 Carlos Juan Busquiel CD/AR and Dionisio Aguado's "Rondo Brillante in a minor" on a 2020 German Vazquez Rubio "Concert 635" SP/MP.