Felipe Conde's "Reedicion 1975" model is being played by some of Spain's top players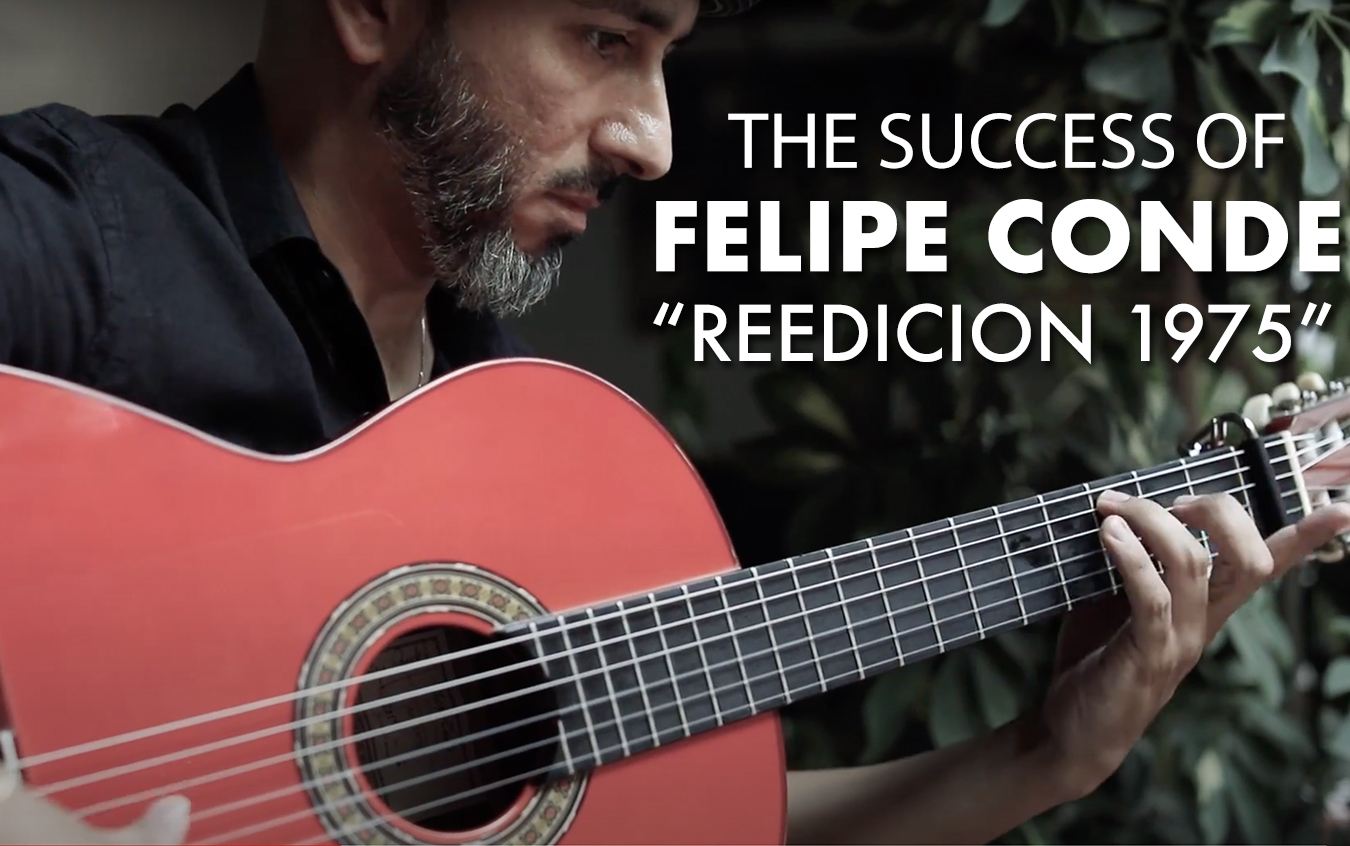 We've received new great videos of some of the top Spanish players performing and recording on the new "Reedicion 1975" model from Felipe Conde's workshop – the same model that we currently have in our store!
"Reedicion 1975" is a true flamenco guitar with a spruce top and pau ferro back and sides. It is finished in a lighter more "orange" lacquer that is reminiscent of guitars from 1970's. The fretboard is made of a great quality ebony and the neck is made of a Honduran cedar. In terms of the sound, the guitar is very punchy with immediate attack and bitey trebles. The basses are growly with a lot of "rasp" in all registers.
The 1970's was a very important time in the history of Flamenco and for the Felipe Conde workshop. The new generation of flamenco artists started to emerge and popularize flamenco around the world. Around that time, Felipe Conde also started his apprenticeship at his father and uncle's workshop which became a melting pot for new artists trying to discover their own flamenco sound. "Reedicion 1975" does a great job at capturing the sound and feeling of this vintage and iconic era of guitar. This model is also a replica of a 1975 model built for Paco de Lucía.
"Reedicion 1975" has been received by many of the modern top Spanish players with a lot of enthusiasm. We have three videos for you that show the beautiful capabilities of this model in the hands of Rycardo Moreno – as a solo instrument, and Diego Del Morao – in a phenomenal ensemble with Israel Fernandez.