From a Computer Software Developer to a Luthier: Youri Soroka from Orléat (Puy-de-Dôme) builds classical guitars for the thrill of playing them!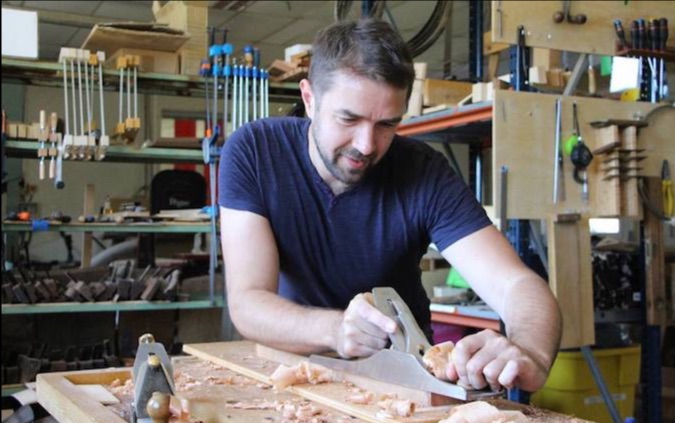 Youri Soroka is a French-Ukrainian luthier. He builds classical guitars in Orléat (Puy-de-Dôme) using traditional construction methods and local supplies.
It's only been four years since, as Youri says, he "took the chisel" and announced a big turning point in his life. Youri changed his career from computer software development to lutherie. Initially he worked for a bank in Paris, then worked remotely from Orléat and finally established his career as a luthier there. He started as a self-taught luthier trying to restore one of the guitars he had as a teenager.
"It was an old Czech plywood guitar that I bought for $30 in Ukraine when I was 15. I saw on the internet that it was possible to replace the soundboard with solid wood. I was blown away by the result. It motivated me to build a guitar from scratch. I didn't know it was going to become an addiction."
Creating a Business
At age of 38, Youri started reading many books about guitar-making and cabinetmaking. He built five guitars in his garage before taking a risk to make it his profession. He showed one of his guitars to the professional advisor who offered him computer jobs. He was directed to the BGE association to check the details of business creation and then to the Chamber of Trades for an internship. In 2018 he officially became a classical guitar luthier.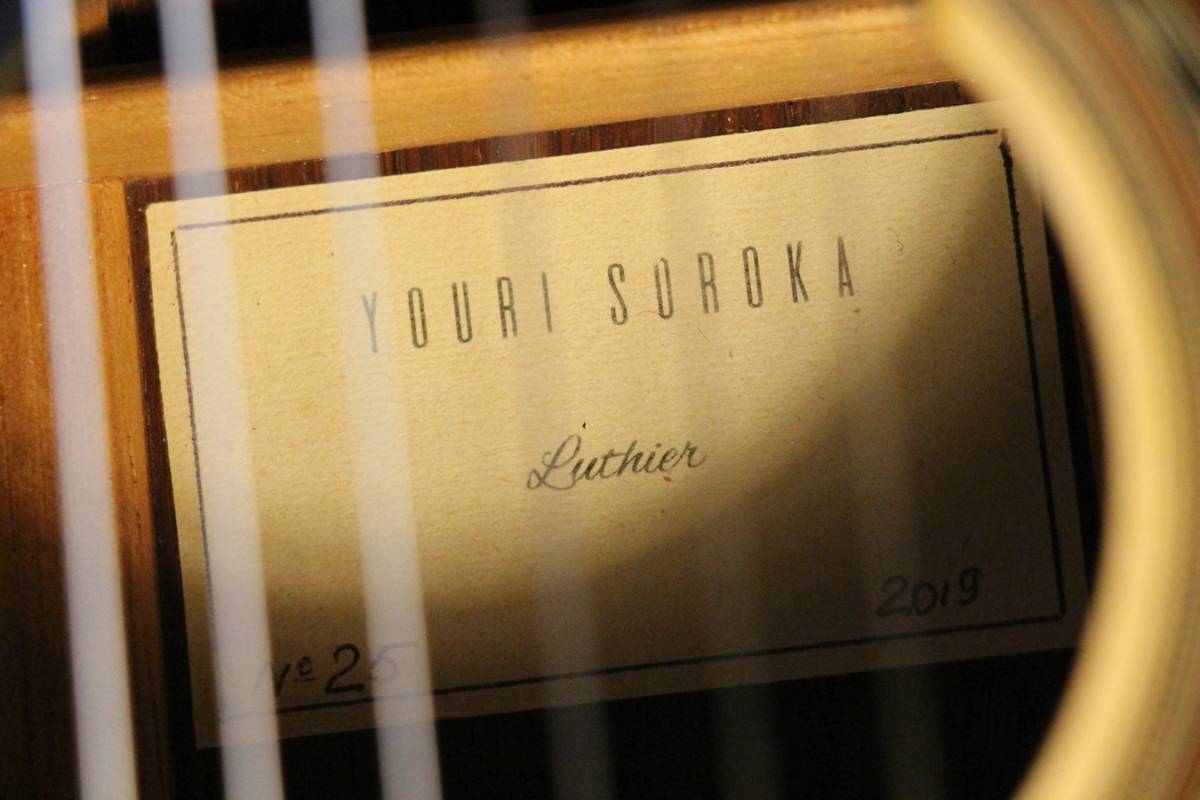 Thriving Beginnings
To promote his instruments, the craftsman participated twice in the Antonio Marín Montero International Competition in Granada. He was awarded the 2nd prize in the 2nd edition of the competition. The previous year he didn't win a prize, but his guitars attracted the interest of Guitar Salon International which offered to feature one of his guitars in their store.
"Usually, a luthier has to build at least 50 guitars for this opportunity. It was just my 15th"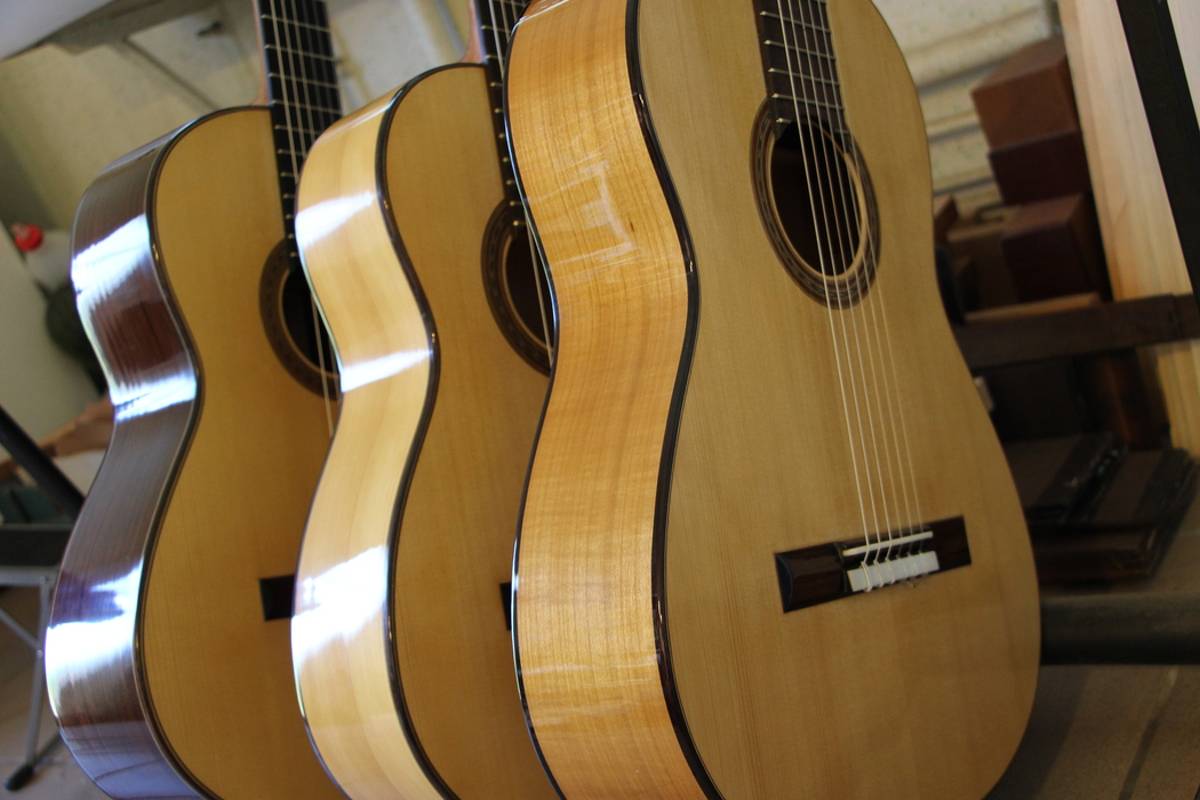 The Importance of Reputation
An extraordinary start is needed in a profession where good reputation is essential. Last year Youri sold ten guitars. Today, he is fully booked until the end of the year. However, a guitar requires from 200 to 250 hours of work, spread over two and a half months, so the production of these instruments requires time.
"I know luthiers who have 3, 4, 7 years on a waiting list. Two very successful guitars of two different builders can have significant price differences depending on the builder's reputation. Customers want a story, a reputation."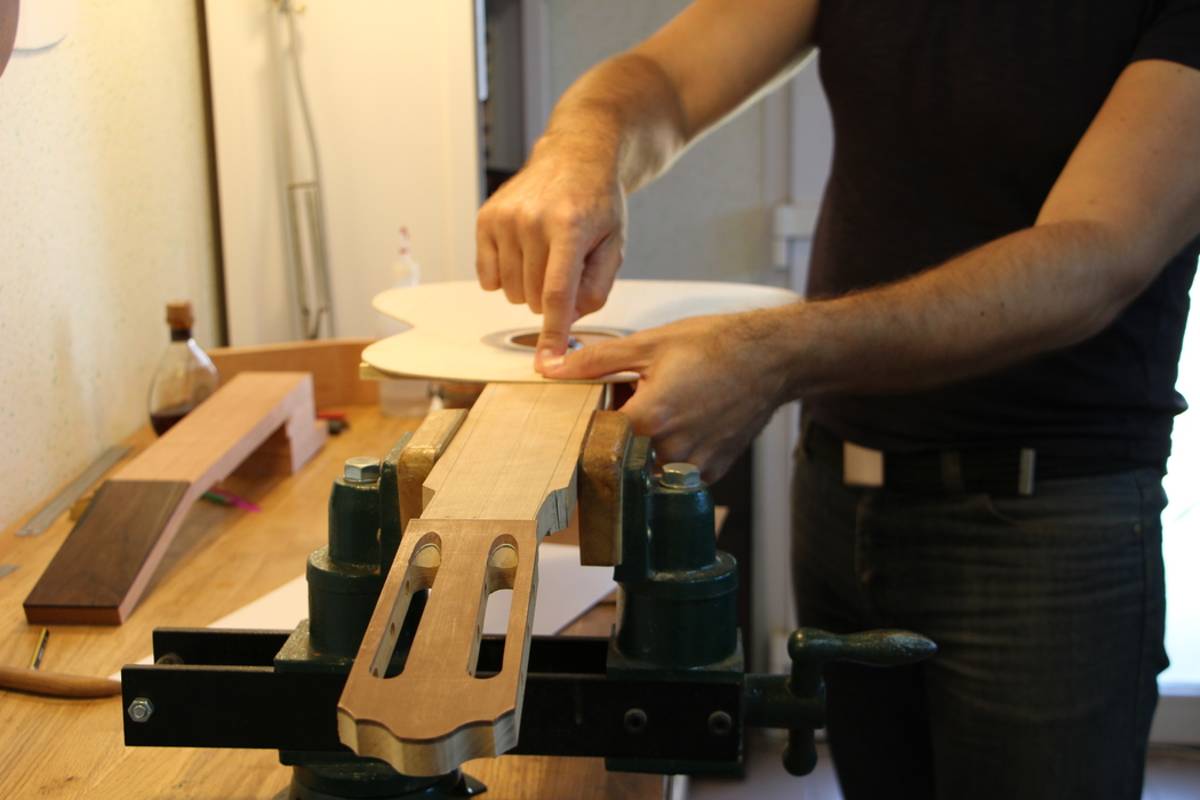 Therefore, Youri presents his guitars in salons, shows and exhibitions. He's featured in magazines, but above all, he seeks in his craftsmanship:
"a perfect harmony between the form, proportions, sound and small details. I like it when the design is understated and refined."
Guitars Made Entirely from Scratch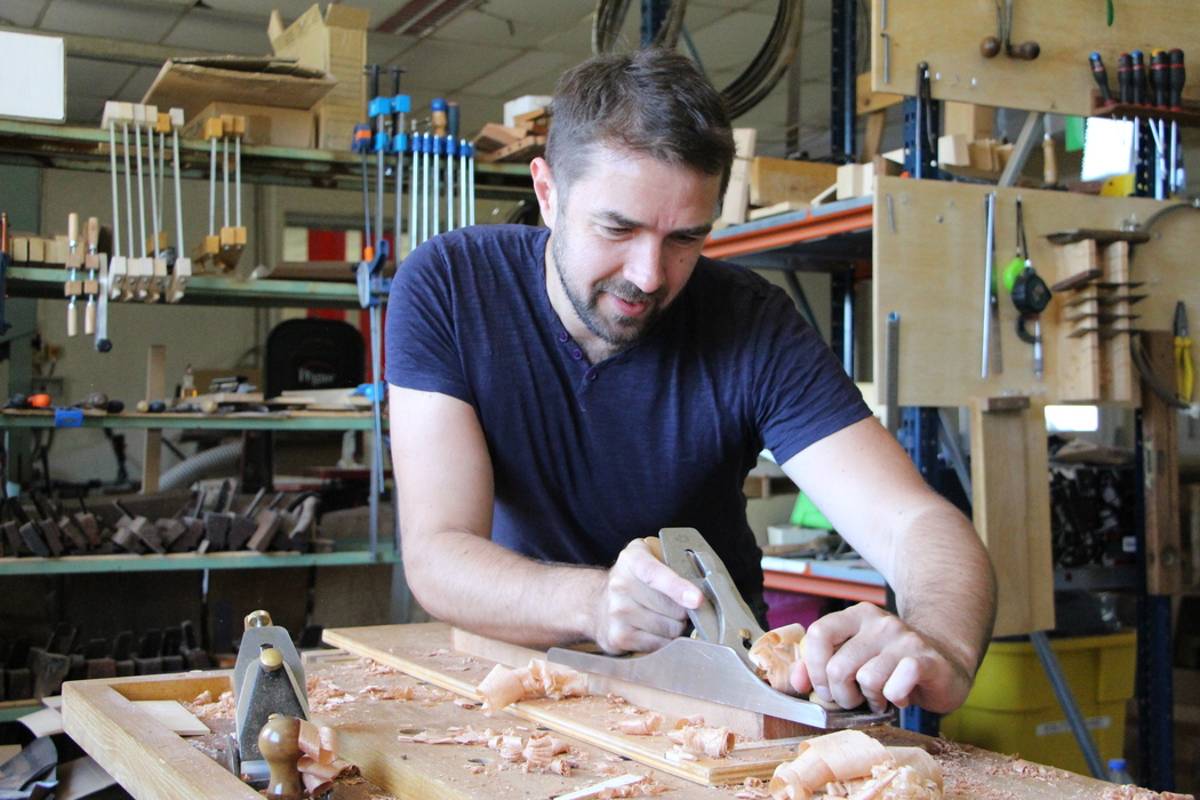 His goal is to do everything himself- from cutting the wood to creating fine inlays and designing his own rosettes. From sharpening his saw blades to varnishing. He spends many hours playing his instruments to achieve the desired sound before finishing a guitar. Only tuning machines are pre-made by a trusted German craftsman.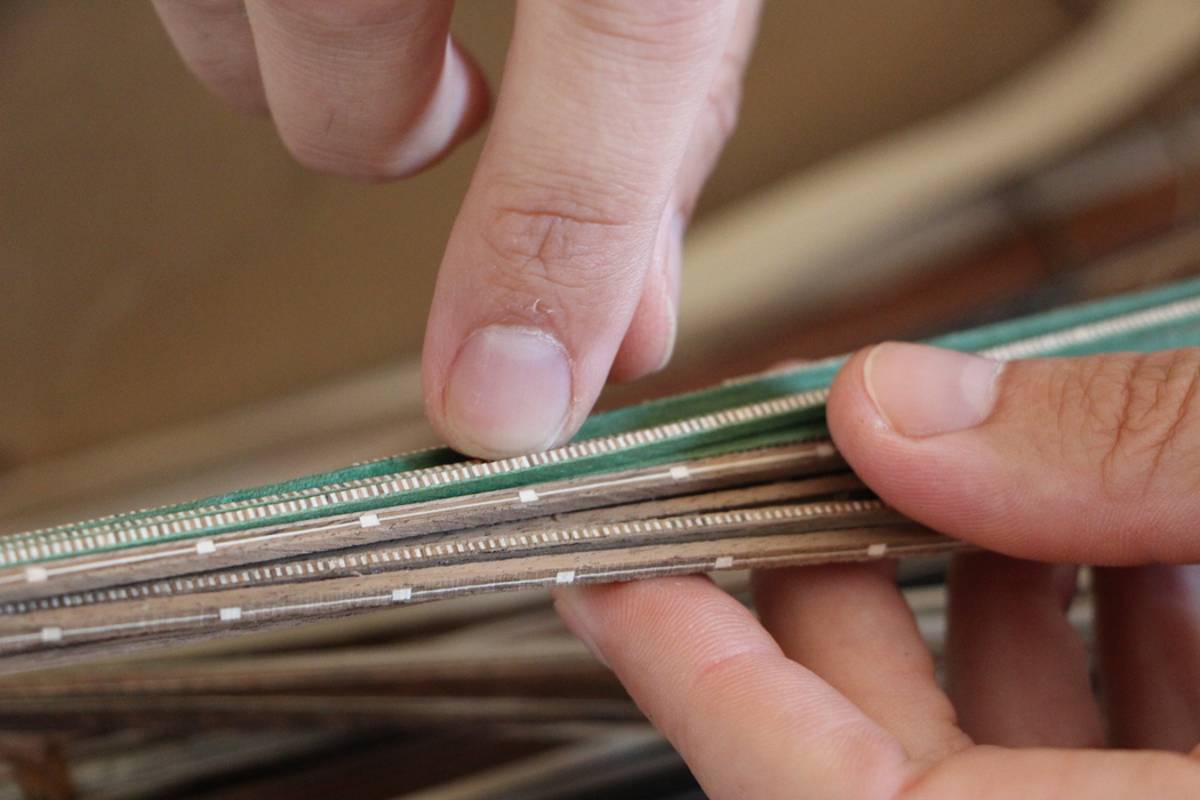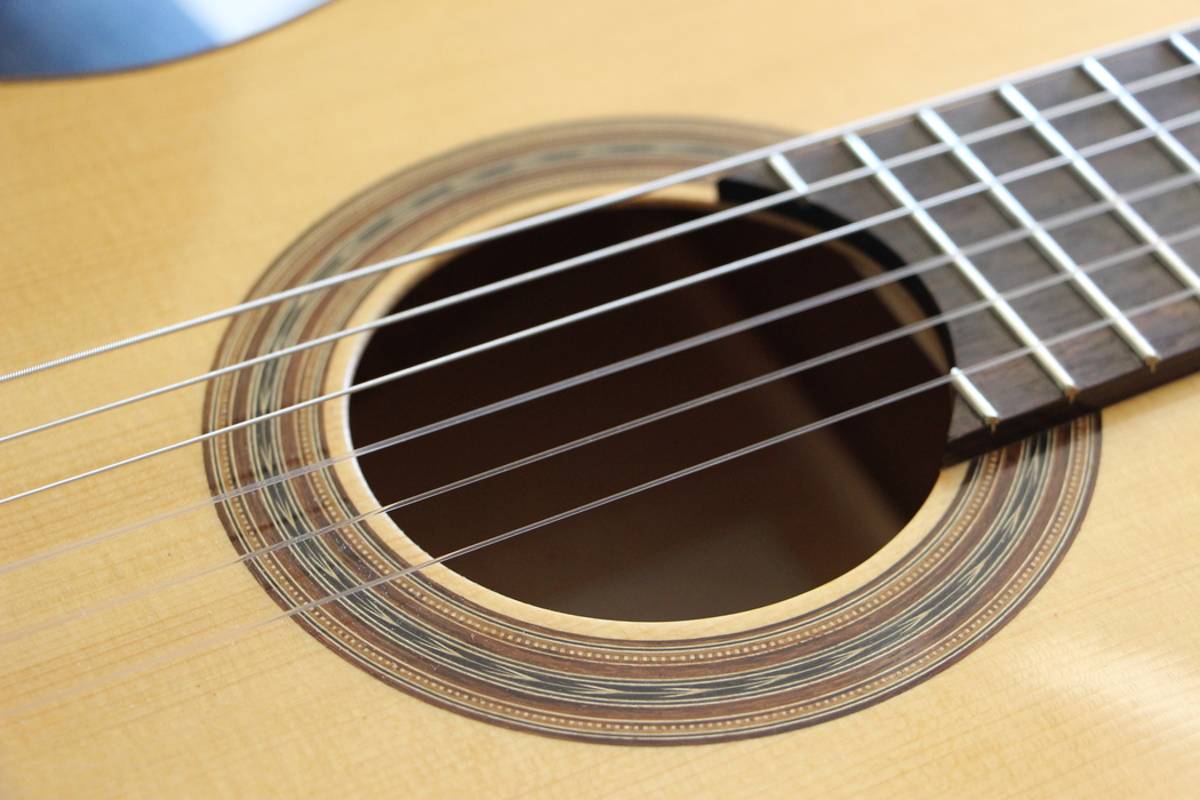 Traditional Methods and Ecology.
Youri's craftsmanship is also characteristic for using only traditional methods. He uses natural resins for the French Polish and animal instead of synthetic glue.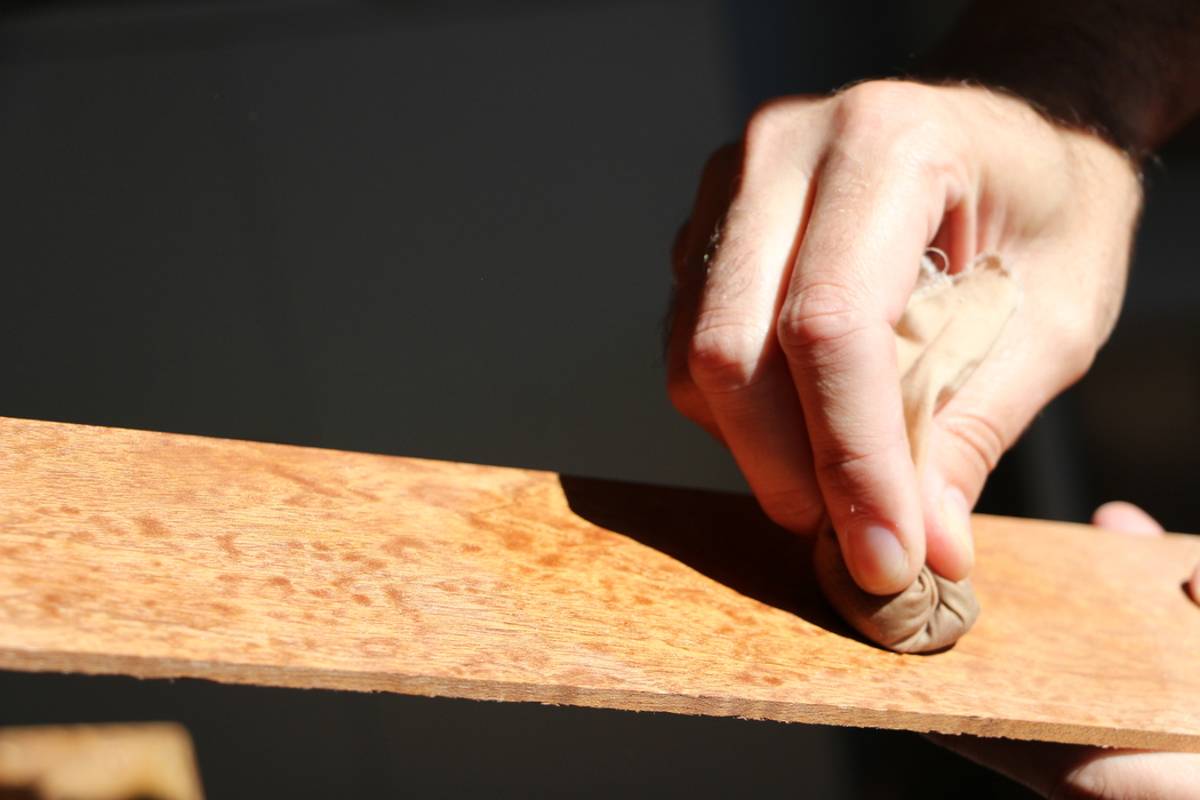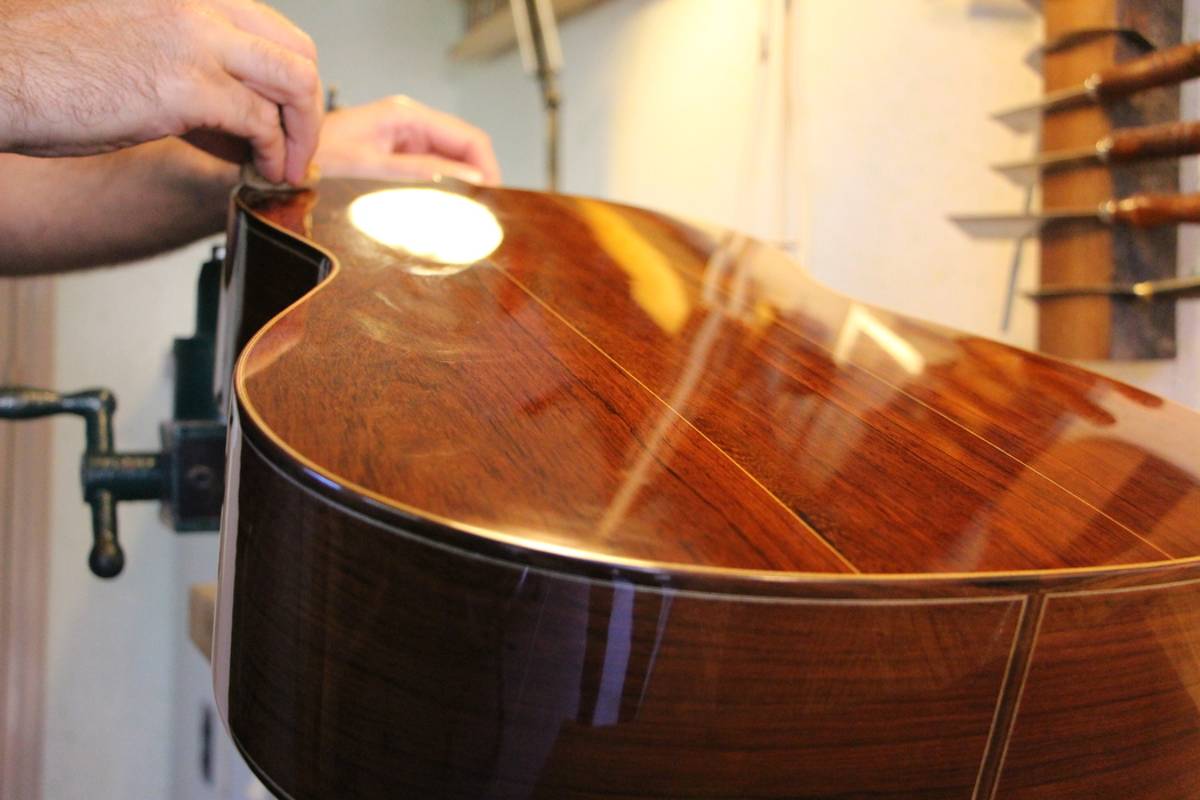 "It is harder to work this way, but I believe it's better. For ecological reasons, I also want to produce something that has no negative impact on the environment"
That's why Youri favors local woods. Maple, cherry, pearwood…
"This saves the exotic woods, which come from far away."
Luthiers have to be perfectionists for their instruments to achieve aesthetical beauty and great sound.
"The goal of my guitars is to give you goosebumps when you hold them in your hands."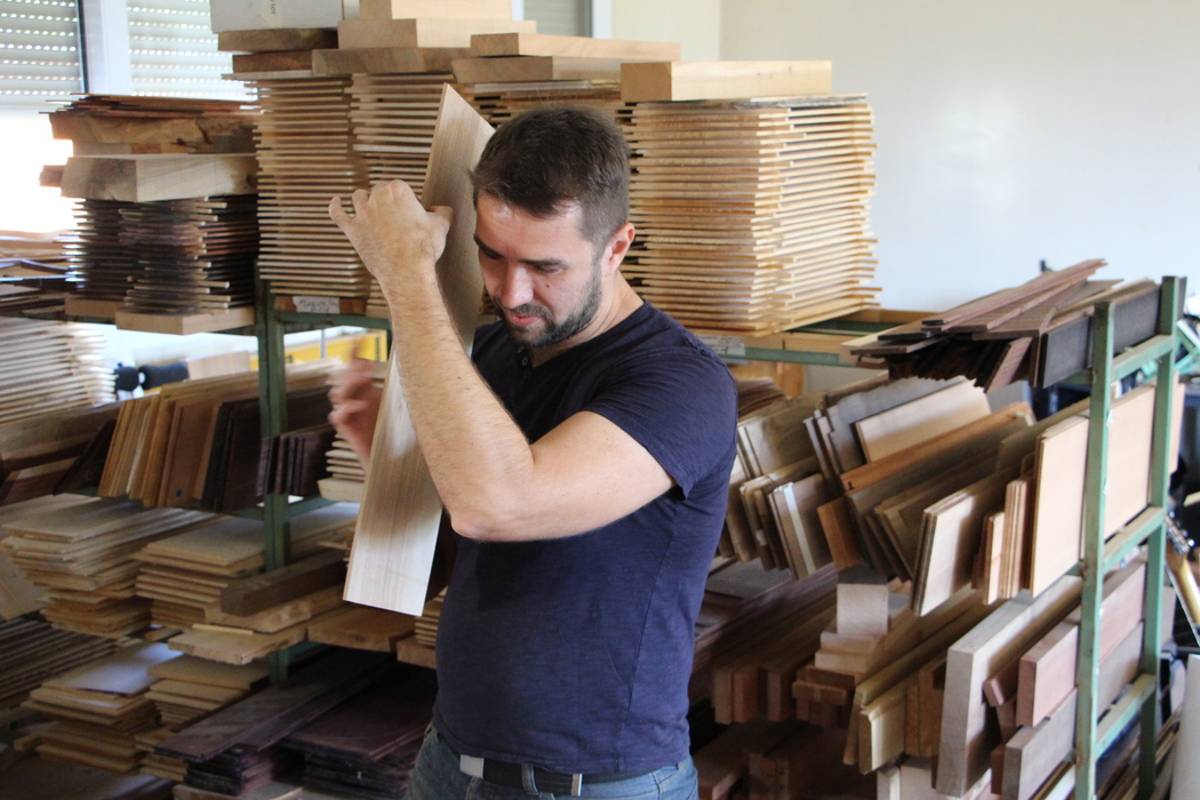 by Alice Chevrier from www.lamontagne.fr
Leave a Comment