Grisha Goryachev – 2010 Pepe Romero 'Blanca'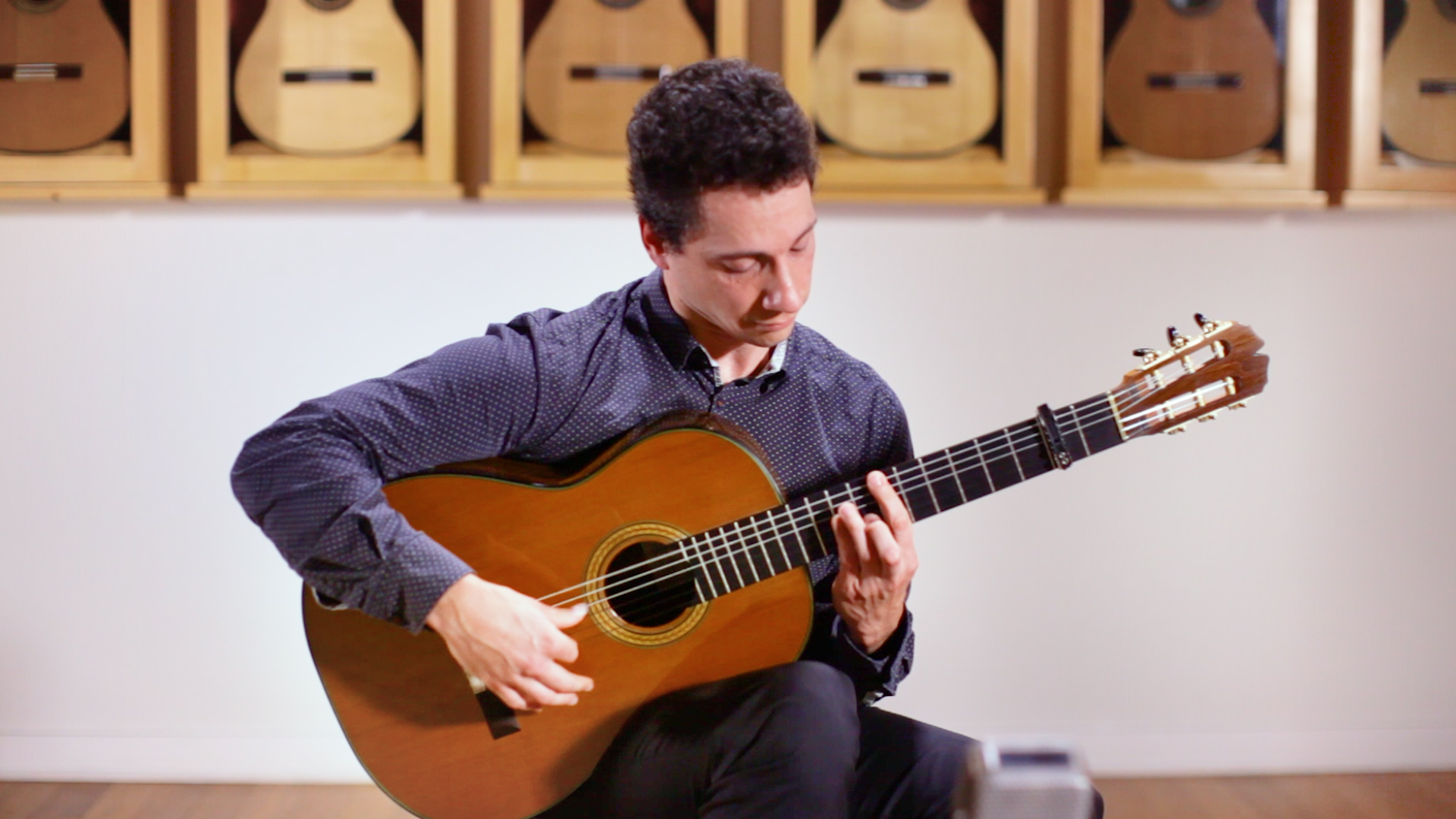 We hope you aren't getting tired of Grisha's videos because we sure aren't! Here's another stunning guitar demonstration with the flamenco maestro on a 2010 Pepe Romero 'Blanca.' In this performance, Grisha plays Sabicas's 'Zapateado en Re,' an exciting piece that's almost operatic in style as well as its level of drama!
The instrument and repertoire pairing couldn't have been chosen better as the punchy-ness of the blanca is also accompanied by the characteristic warmth found in Pepe Jr.'s classical guitars. This is especially apparent in the melodic middle section of Grisha's performance – check it out below!