GSI Became a Sponsor of the 2021 Kithara Project Online Guitar Festival.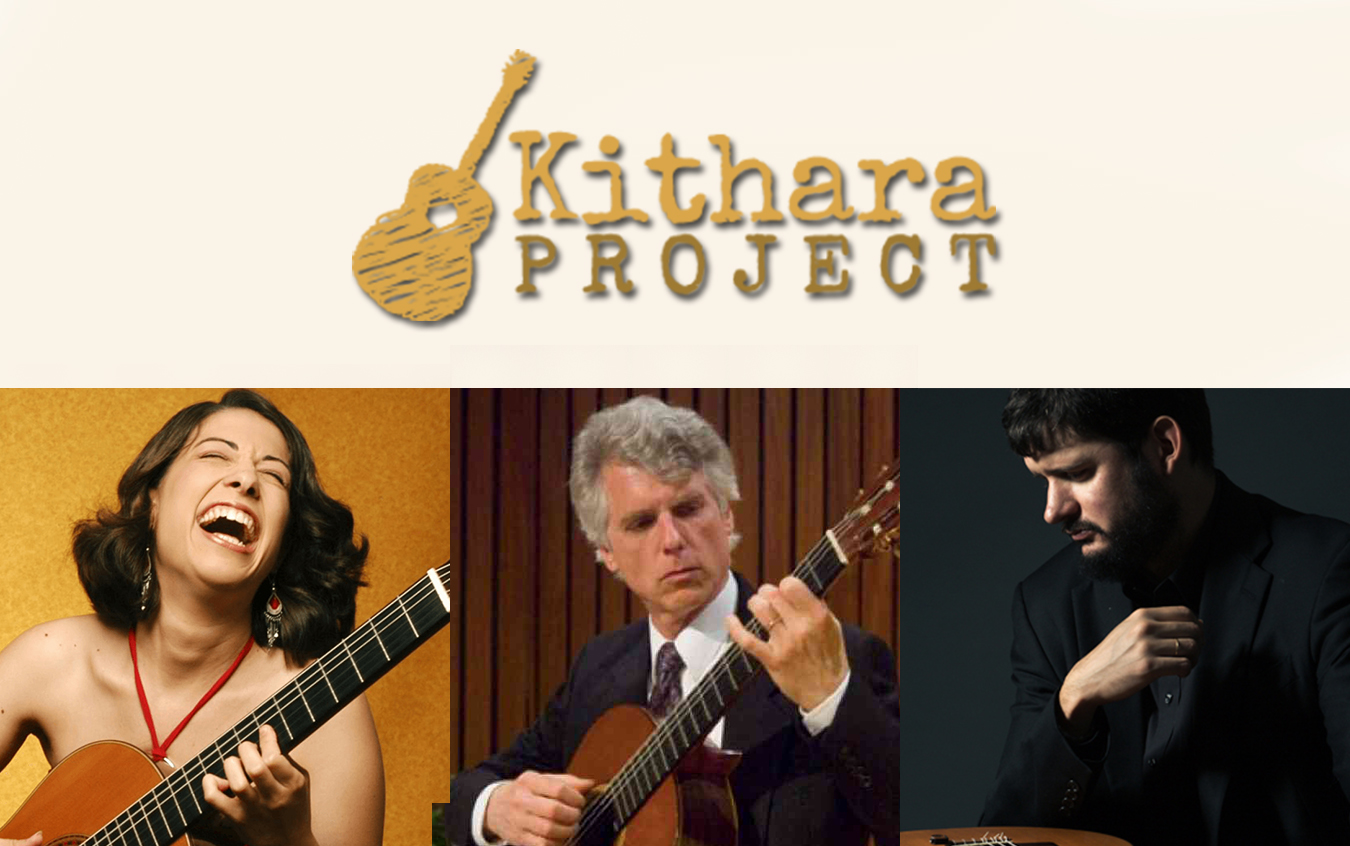 Kithara Project is a collective of internationally acclaimed classical guitarists with the mission of enriching the lives of young people worldwide through the classical guitar. Kithara Project currently maintains three ongoing, community-based guitar education programs: one in a community center serving a low-income housing development near Boston, another in a self-governing community in southeast Mexico City, and another in an elementary school in Albuquerque's South Valley.
This year, Kithara Project is also organizing an online guitar festival with concerts, masterclasses, and a classical guitar competition. GSI has joined as an official sponsor of this event. The festival is going to take place on May 22 – 23 and will feature three guest artists: Gaëlle Solal, William Kossler, and Dieter Hennings. Participants will also have a chance to attend a workshop with Adam Levin and Matthew Rohde who are members of the Kithara Project.
Dieter Hennings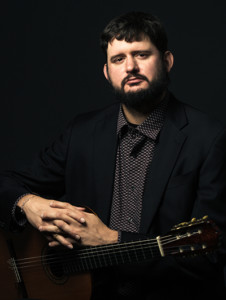 The musical endeavors of Dieter Hennings Yeomans span from new music on guitar to early music for lute, baroque guitar, and theorbo and can be heard on the Nonesuch, Bridge, Parma, Nre Branch, and Innova record labels.
Mr. Hennings is an active proponent of new music, particularly that of Latin America, having recently worked with composers Mario Davidovsky, Carlos Sanchez-Gutierrez, Juan Trigos, and Ricardo Zohn-Muldoon. Mr. Hennings has recently premiered works by composers Jake Bancks, Wes Matthews, John Aylward, Beth Wiemann, Hebert Vazquez, Luca Cori, Juan Trigos, and Scott Worthington, and many more.
Dieter Hennings is Associate Professor of Music at the University of Kentucky and curates the UK International Guitar Series, which has brought to Lexington some of the finest guitarists in the world. Some of the artists featured in the series include David Russell, Paul O'Dette, Paul Galbraith, Nicholas Goluses, Adam Holzman, Jorge Caballero, Marcin Dylla, Zoran Dukic, Grisha Goryachev, and many more.
Gaëlle Solal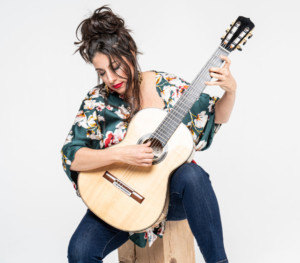 Guitarist of extraordinary passion and virtuosity, Gaëlle Solal was born in Marseilles (France) and began the guitar at age 6 with René Bartoli. At 14, she won three gold medals at the Conservatoire de Marseilles and, as the best student among all instrumentalists, was awarded the Prix de la Ville de Marseille. She was a First Prize winner at many competitions early in her career including the Alessandria, Locquémeau, Savona, and Sernancehle competitions, and a finalist at the Concert Artists Guild of New York.
Gaëlle, a classical guitar virtuoso, has performed in more than 35 countries around the world. She performed in the Festival d'Ile de France, Noches en los Reales Alcázares in Sevilla, Festival d'Avignon, Festival Montpellier-Radio France and at Salle Cortot (Paris), Zellerbach Hall (Berkeley), Tsuda Hall, Nikkei Hall, Oji Hall in Tokyo, Merkin Concert Hall (NY) and at the Guitar Foundation of America's International Convention in 2011. As a soloist, she appeared with the Berkeley Symphony, the Garde Républicaine Orchestra, and the Philharmonic Turin Orchestra.
William Kossler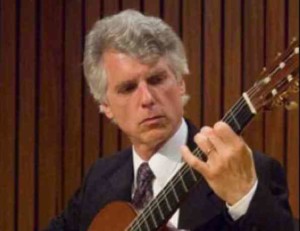 William Kossler holds BM and MM Guitar Performance degrees from the University of South Carolina and spent one year (1985-86) studying in Japan with Dr. Shinichi Suzuki as a Rotary Scholar. William is a graduate of the Japan Suzuki Institute, a co-author of the Suzuki Guitar Method, and conducts workshops internationally as a Teacher Trainer for the Suzuki Association of the Americas.
Youth Competition Information
The competition is going to take place on YouTube and will consist of three divisions: Elementary School, Middle School, and High School. Participants will compete to win monetary prizes. Each of the participants will also receive a written commentary from a panel of respected judges in the classical guitar field.