GSI Welcomes a Legendary Guitar as Francisco Tárrega's 1883 Antonio de Torres "SE 49" Arrives in Our Showroom!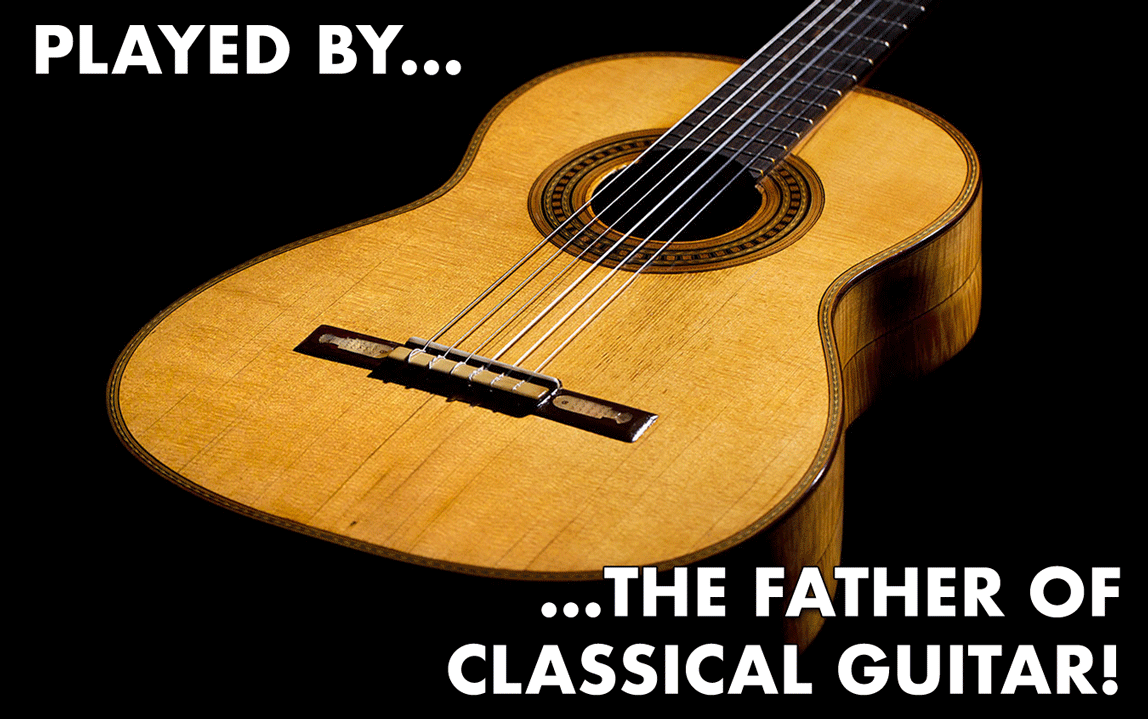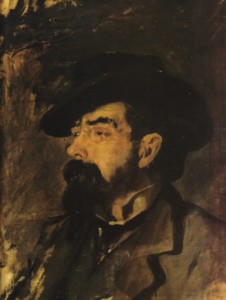 There aren't many instruments in the history of the classical guitar of similar importance as the 1883 Antonio de Torres SP/MP previously owned by the great Spanish composer, Francisco Tárrega. Tárrega, who is also commonly known as the father of the classical guitar, owned only three guitars in his lifetime built by Antonio de Torres, who is the inventor of the classical guitar in the form as we know it today. 
This instrument is numbered #49 from Torres' "Second epoch." After Tárrega's death in 1909, "SE 49" would be the last of the 3 Torres to be sold by his family, in 1944. According to Jose Romanillos, it seems likely that this guitar in 1883 was intended to be a fresh replacement of Tárrega's first (and very cherished) Torres ("FE 17" from 1864). Like the 1864 guitar, "SE 49" was built with flamed maple for the sides and four-piece back, and is decorated with some of the same inlay materials in the rosette and top purfling. But "SE 49" is a slightly larger instrument than "FE 17" and was not originally fitted with a tornavoz. "SE 49" also has no decorative inlays in the head or back, but has some other surprising details, perhaps most notably the addition of "fish" MOP inlays in the wings of the bridge. This guitar, in its present state, is in excellent, concert-ready condition. The most recent repair work was done meticulously by luthier Alan Perlman, who restored the fish inlays in the bridge as well as re-secured some previous repairs in the body of the instrument. He also replaced the failing original machines with a custom set of Rodgers. His finish work was done without disturbing any of the existing thicknesses and to avoid removing any wood – most notably, Alan took extra care to mask off several areas where Tárrega's famous "cigarette" burn marks were still present in the wood and treat them with utmost care as to not remove them.
We're very proud and honored to have this guitar in our collection here at GSI. Since up to now the guitar has never been presented to a larger audience in detail, we're planning to demonstrate, film, and showcase hoping to do justice to its legacy as one of the foundational instruments in the history of classical guitar.
Click on the button below to see this instrument in our collection.

For more information on the life of Antonio de Torres, be sure to read this short biography and this excerpt about the Torres sound from the Jose Romanillos book, "Antonio de Torres". We also have an interview between Pepe Romero and Kenny Hill about the master luthier.
Orfeo Magazine #9 – The 200th Anniversary of Antonio de Torres
Leave a Comment