FINISHED: Knobloch Strings GIVE-AWAY! Learn about the Leo Brouwer Limited Edition of Knobloch Strings and Comment for a Chance to Win FREE STRINGS!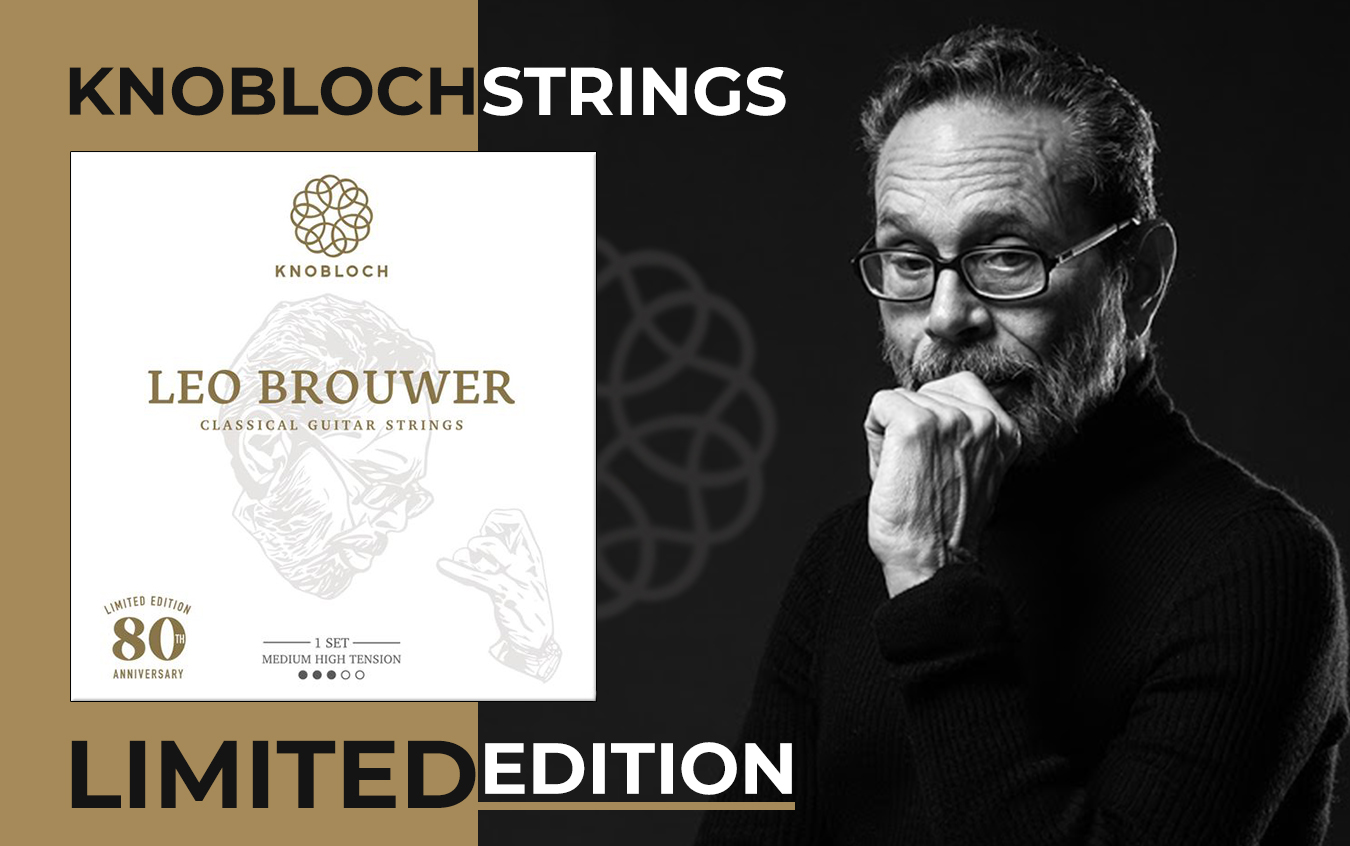 Update: The winners of the give-away are users charleskroger, mpcarlson2010, tylerdwells04, conner.wilson1455, violetflamerecords, victortarassov, mkozubek, mdcounts, gponea, neal.conway
In honor of Maestro Leo Brouwer's 80th birthday, Knobloch Strings launched a special line of high-quality classical guitar strings to pay tribute to Leo Brouwer's legacy and musical output. To join the celebration, GSI announces a GIVE-AWAY of Knobloch strings, comment for a chance to win. It's that simple.
Knobloch has a silver sound that shines! I have them on my guitar. – Maestro Leo Brouwer
The new limited edition of Leo Brouwer's signature set of Knobloch strings consists of LB basses and AT nylons:
LB Bass – Consisting of a special alloy with a composite core, these strings are resonant and shiny. The enhanced sensitivity of LB Bass allows you to express pure emotion.
AT Nylon – The AT Nylon trebles bring a perfect mix of nylon sweetness with the brilliance and bite of a carbon string to create a treble that is luminous and powerful. These colourful strings have projection, warmth and radiance.
Every guitar is different and responds differently to various types of strings. Achieving the desired sound takes a lot of time and experimentation. At GSI we're very thorough about matching a good set of strings that will work best with a particular instrument. Therefore, we'd like to encourage you to experiment with sets of strings which you haven't tried before. GSI offers a broad range of string selection. This time, we'd like to highlight Knobloch Strings that we carry in our store. Knobloch offers several type of sets for you that you can buy at GSI. Check out our catalogue, which is soon going to be expanded by the Leo Brouwer Limited Edition Knobloch Strings: