Listen to The World Premiere of Andrew York's "Portrait of Tárrega" Recorded on Tárrega's Torres SE 49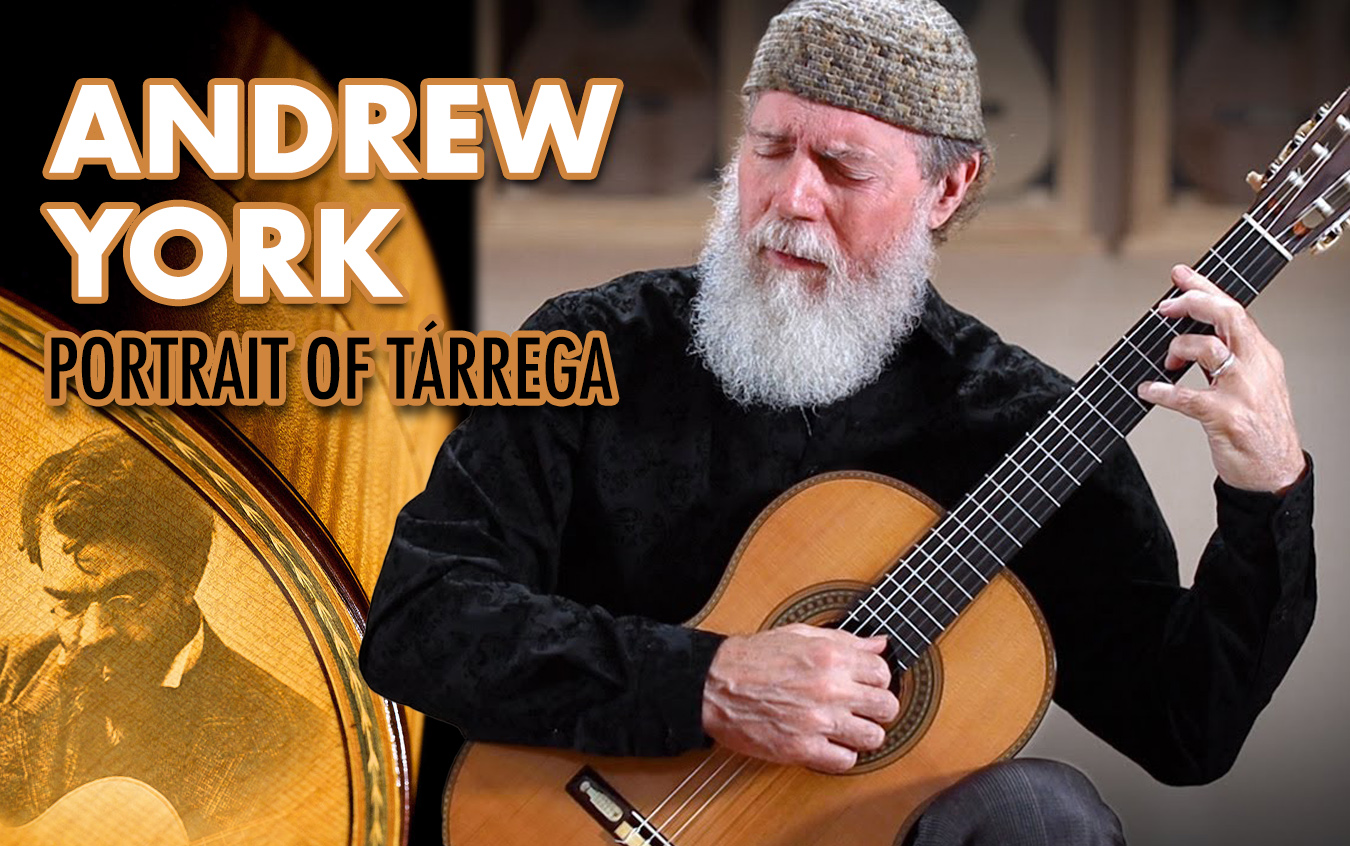 We're very proud to announce that we have finally released the video with the world premiere of Andrew York's composition, "Portrait of Tárrega." recorded on an 1883 Antonio de Torres "SE 49" (ex Francisco Tárrega). GSI commissioned this composition and funded it with the help of many generous supporters who contributed to this project in our recent fundraiser.
"Portrait of Tárrega" is based on Tárrega's style and themes. Andrew York, not only agreed to our commission but also dedicated a large portion of donations raised above the fundraising goal to the GSI Foundation, with the aim of supporting music education in public schools.
You may see the full performance video below. If you'd like to purchase the score, please visit Andrew York's website.
We'd also like to thank all the donors who generously supported this commission:
Gary Dufresne, Howard Dutra, Kouros Azar, Peter Rodgers, Michael Bovio, Brian Hays, David Wicks, Gary Nordmark, Ting Pong Yeung, Jim Stroud, Takao Inoue, Greg Yu, James Critcher, Robert E Thompson, Brien Alkire, Bascom King, David Heisler, Daniel Green, Ray Karasaki, Jalaine Madura, Lawrence KY Li, James T Scarborough, Mark Cohen, Zachary Gordon, Jef Connor, Daniel Torres, Robert Makowski, Robert Sturk, Thomas Meyer, James W Strider Jr, Maureen O'Mara, Mark Westling, Jeff Dixon, Mark L Small, Gary Holliday, Bernadette LeBel, Marianne Nieuwenhuizen, Per Nortvedt, Yuki Yoshioka, Tomasz Fechner, Sigmund Austdal, Nancy Bassett, Jose A Valdez, Renzo Renzo, Ugur Er, Jack Daws, and eight additional anonymous donors!
Leave a Comment