Orfeo Magazine #12 – Verreydt, Dedain, Peirelinck & Leonardo Project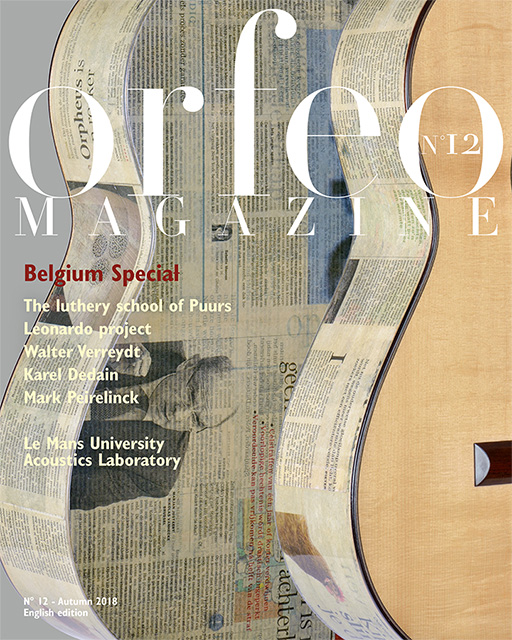 There's a "spirit of openness and environmental awareness" throughout this 12th issue, to quote the editor of Orfeo, Alberto Martinez. That spirit is clear as the issue covers the process of environmentally-conscious guitar-making in Belgium, from research to physical workings of the most renowned luthiers in the country. Much of what this issue covers is not really information the public knows well, but many guitar aficionados do discuss from time to time, so we're excited to bring to you all this particular publication. The Belgium Special features information on many innovative organizations and builders that work to make sustainable guitars, including the luthiery school of Puurs, Leonardo Guitar Research Project, Acoustics Laboratory, Le Mans University, Crelicam Project, luthier Walter Verreydt, Karel Dedain and Mark Peirelinck.
Click here to get to the full Orfeo No. 12 publication on Belgium Special.