Pepe Romero Announces Virtual Guitar Orchestra – The Romero Family 60th Anniversary Edition!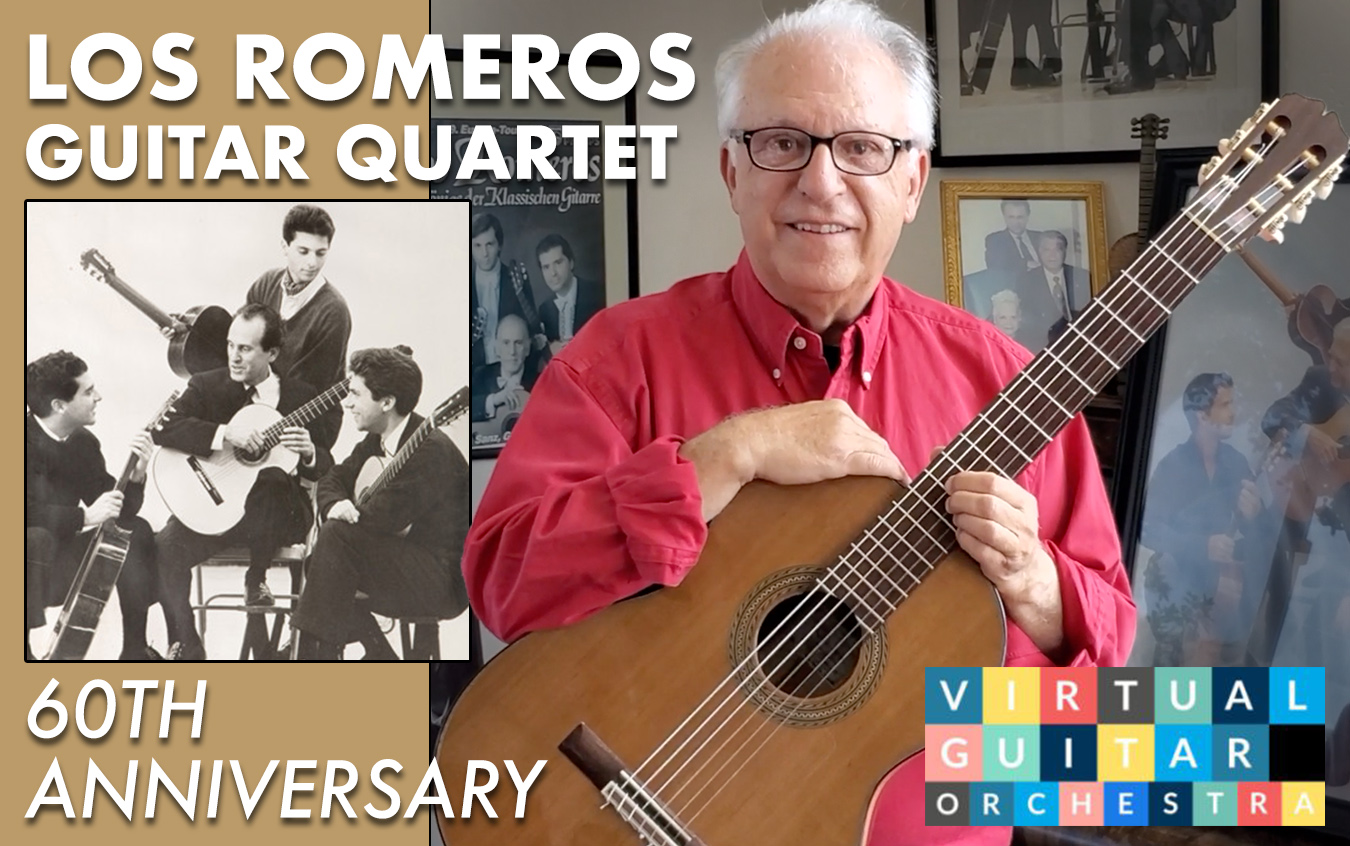 VGO is back and in full swing with one of the most amazing VGO projects yet – the 60th Anniversary of the classical guitar royal family: Los Romeros! It's been a little while since their first three big projects have taken place (Kaleidokithara; Scient, Safe and Sane & Relampiños – the last two editions were officially sponsored by the GSI Foundation and The Augustine Foundation). Recently, VGO managed to offer its services to 11 state ensembles and 1 honors ensemble from all around the country.
Los Romeros, the living legends of classical guitar, are celebrating their 60th anniversary of concertizing and it's time to give them a proper recognition – a permanent video celebrating their excellence by showcasing the newest version of their most acclaimed showpiece called Malagueña with guitarists all over the world joining the effort! The 4th VGO project's core group of soloists will consist of members of the Romero family, their students and friends. The full lineup will be announced soon! Joining them will be all of you.
Currently, VGO is in the middle of raising funds for audio and video editing, mixing, mastering production, buying video templates, and financing all the hours of putting the video together (more than 300!), as well as awarding celebratory Romero stipends to five lucky recipients.
If you'd like to support this project, click on the button below.
Official Website:
https://virtualguitarorchestra.com