Player Spotlight: Kai Narezo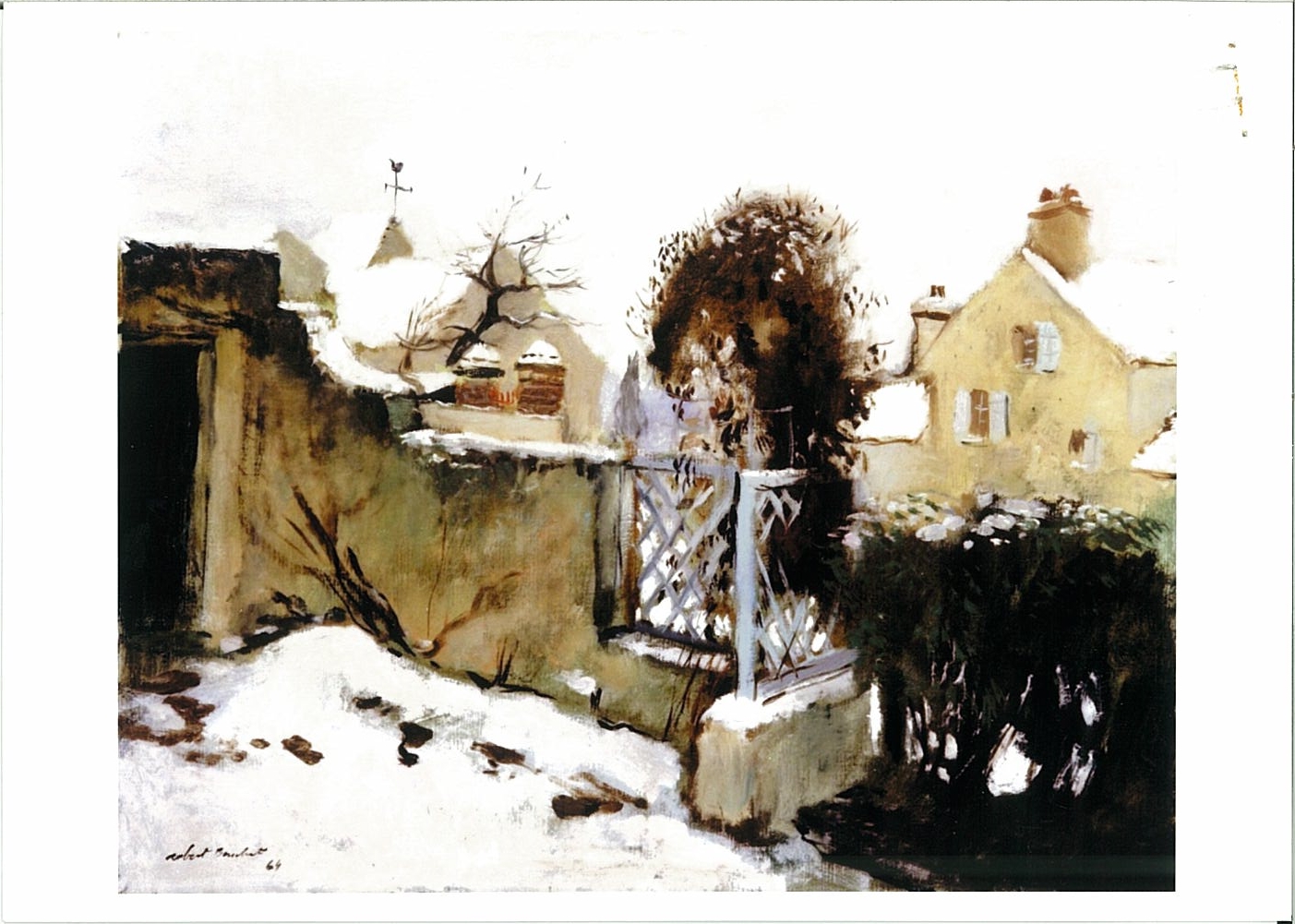 Kai Narezo is a flamenco guitarist who has always had one foot planted in the Old World and the other in the New. His sound is a reflection of his reality—a deep reverence for the roots and the soul of traditional flamenco, a love for the modern flamenco landscape, and an American sensibility rooted in jazz-fusion and contemporary production techniques. His expertise will be shared in the soon-to-be released textbook, A Compás: The Flamenco Guitar Survival Guide, co-authored with Dr. Scott Wolf, and which is the first book to explain the underlying structure of the flamenco forms and other 'unteachable' aspects of this art form. A Compás will be the first text ever to be used to teach flamenco at Berklee College of Music. In addition to being a world-class teacher and performer, Kai is also an avid recording artist, having  recently completed his latest feature length album, "Contra Tiempo".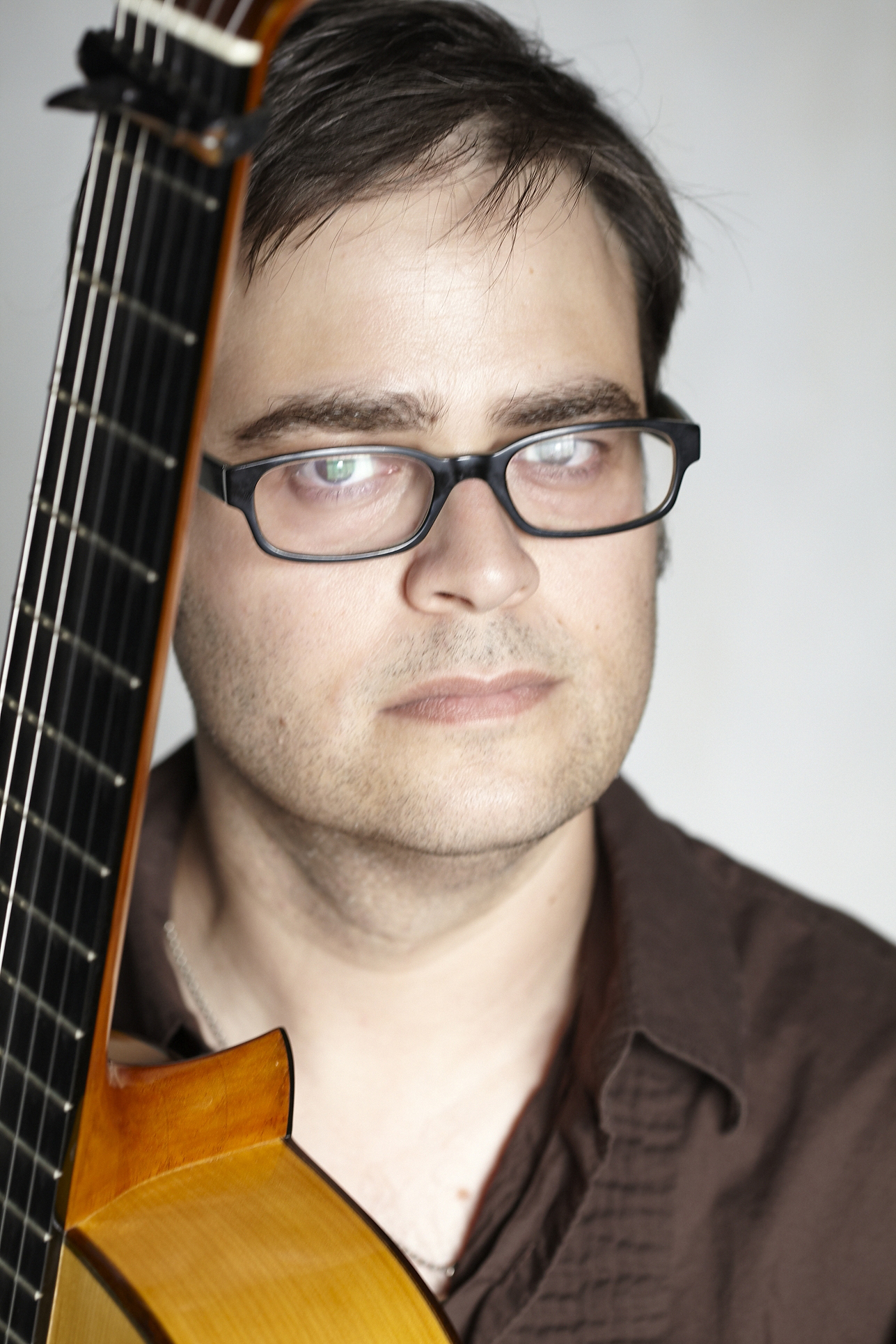 Narezo spent his teens and early 20's studying traditional flamenco guitar and accompaniment before moving to Spain, where he immersed himself in modern flamenco. After five more years of playing (and, as always, studying) contemporary flamenco, he decided to learn the language of music and got a BEST Scholarship to attend the Berklee College of Music where he studied harmony and composition.
Although born in New York, and raised in Mexico as a child (where his mother is from), and New Jersey as a teen, Narezo didn't feel particularly Spanish. He played in rock and pop bands with the likes of Bobby Sheehan (original bass player for Blues Traveler). It wasn't until he heard Roy Clarke play Malagueña on a rerun of "The Odd Couple" that he showed any interest in Spanish music. But as he explored flamenco, he became more and more intrigued. He started playing at age 12, and at the age of 15, he made the shift from steel string to his first nylon-string guitar.
By the time he moved back to New York to pursue a degree in Russian Literature at Columbia University he knew he wanted to study flamenco, so he sought out Dennis Koster, a student of the legendary Sabicas. Narezo spent the next four years immersed in traditional flamenco guitar. He also spent his school years accompanying flamenco dance classes with Jose Molina at Fazil's in midtown Manhattan, and spent summers in Spain studying at Paco Peña's Cordoba Guitar Festival. He even spent one semester back in Mexico City accompanying classes for Antonia Amaya, sister of Carmen Amaya, perhaps the most famous flamenco dancer in history.
After earning his degree, Narezo moved to Spain, where the reaction to his playing was not what he was expecting. "That used to be flamenco. Everything is different now," he was told by his next important teacher, Juan Fernandez. So he decided to start again from scratch, learning how flamenco swings and some of the new harmonies that had been introduced by Paco de Lucía and those who followed. He would spend the next few years honing this style and perfecting his accompaniment skills.
He landed in Russia for three years working in a craft beer business and as a journalist for the BBC and NBC. At that time, he started a guitar string distribution company. All the while, he continued to perform and teach. Later, he would spend time in Madrid with one of his idols, the great guitarist Enrique de Melchor.
He spent five years studying and performing modern flamenco in Spain, Russia and the U.S. before he even attended Berklee. There, he began to integrate sounds not usually associated with traditional flamenco into his arrangements, and to perform with Jazz musicians, taking his music in new directions.
In Boston, he spent five years as the music director of Ramon de los Reyes' Spanish Dance Theatre and also collaborated with singer Fernando de Malaga.
In 2001, he began to split his time between Boston and New York, where he performed with the Kai Narezo Flamenco Quartet and taught at the American Institute of Guitar—an honor since the baton was passed by his prior mentor Dennis Koster, who went on to run his own private studio.
In 2002, Narezo moved to Los Angeles, continuing to perform and also teach at the Pasadena City College Music Department. He also taught lessons for the former app, "On The Path," an iPad-only teaching platform whose other teachers included Leland Sklar, Russell Ferrante, Jackson Browne and Ravi Shankar. Narezo began playing with more musicians from the jazz scene and pop world, and inevitably worked on a variety of film and TV projects.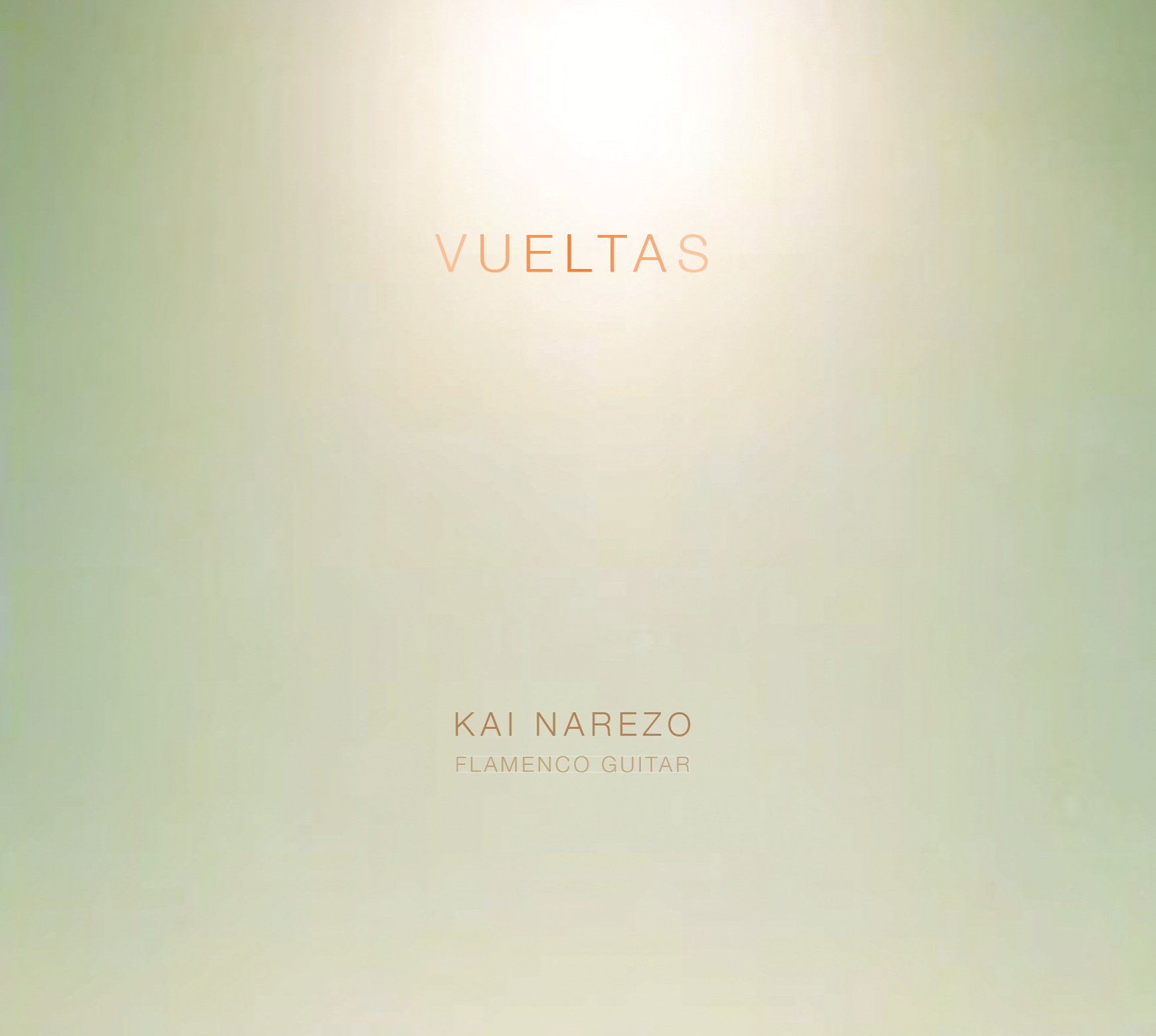 In 2006 he released his first CD, Vueltas, which features some of Spain's top musicians, including Manolo Nieto on bass, Antonio Coronel on percussion and the voice of singer La Tremendita. Vueltas is a more traditional flamenco-fusion album and established Narezo as a top-level performer in his field. Adam Harrington of WhisperinandHollerin.com gave Vueltas a 10-star review, saying, "Flamenco guitarist Kai Narezo is easily among the best at his craft…This is gorgeous, absolutely stunning music."
While continuing to perform and teach, Narezo began to conceive a sound that would involve musicians from outside the flamenco world. Among these were drummer Joey Heredia (Stevie Wonder, Sheila E., Herb Alpert) and bass player Ric Fierabracci (Chick Corea, Shakira, Tom Jones, Nancy Sinatra). As a trio, the three forged a sound that was equal parts flamenco, jazz fusion and pop. With the help of engineer Sean Gould, they have created a sound for Narezo's new CD, Contra Tiempo, that hasn't been heard before.
Equally important to Cont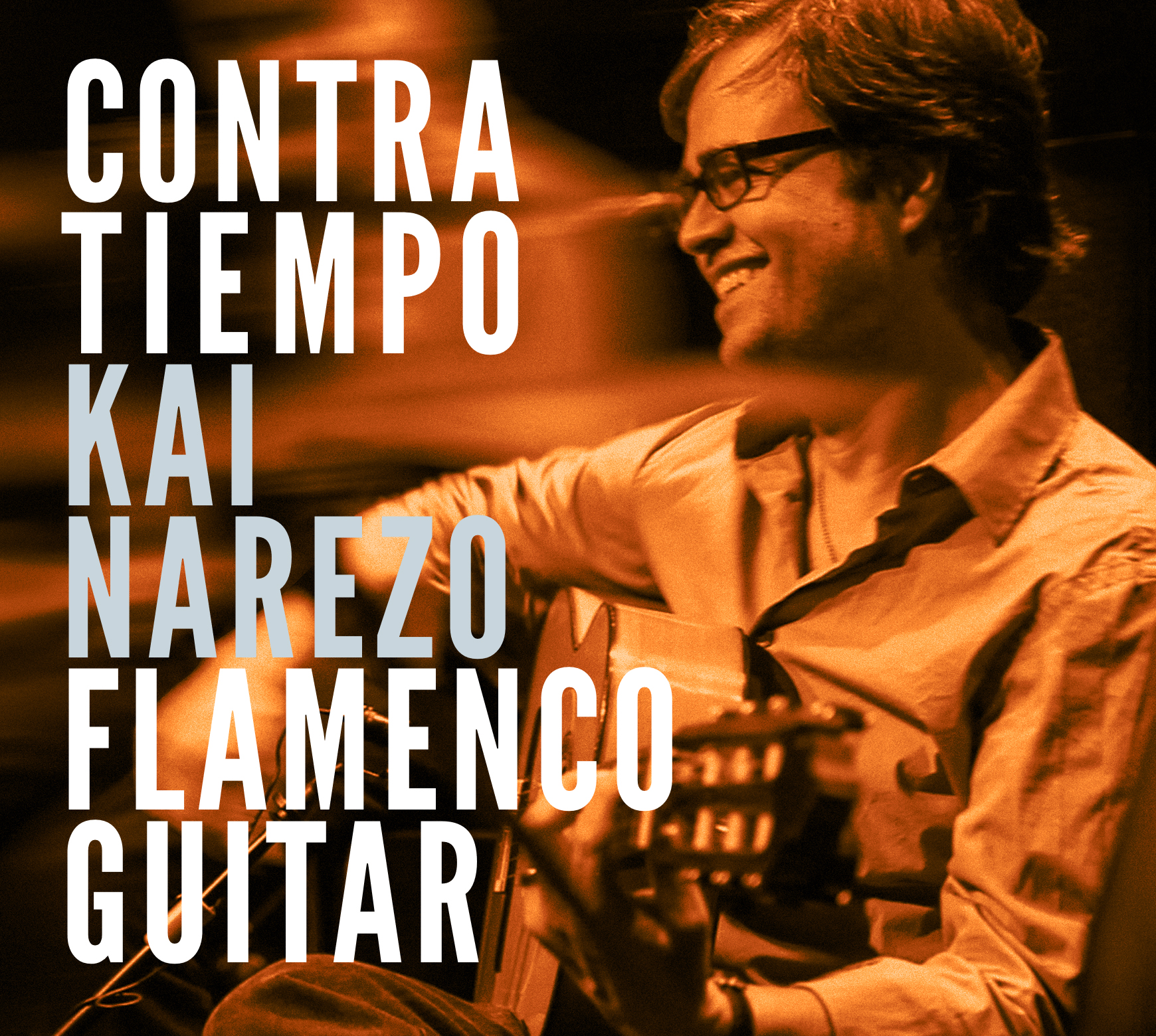 ra Tiempo is the participation of Narezo's Flamencats, a group of Spanish musicians Narezo met while at Berklee, and whose journey to Boston to study jazz mirrored Narezo's travels to Spain. The bulk of Contra Tiempo was recorded with these musicians—Albert Anguela on bass, Jorge Perez Gonzalez on percussion, and Tuti Fernandez producing and sitting in on electric guitar on the track "Flamencats"—in Narezo's Los Angeles studio, Universal Exports, and in Infinity Studios in Madrid.
In addition to his own projects, Narezo still sits in on Tablao gigs in LA and can be heard on various film and TV projects. You can hear his sound all over "Alli Abajo," now airing its second season on Spanish television's Antena 3, or on Hollywood Undead's hit single "Day of the Dead." He's also a sought-after engineer for recording, especially for classical and flamenco guitar, and he continues to work with private students out of his Hollywood studio.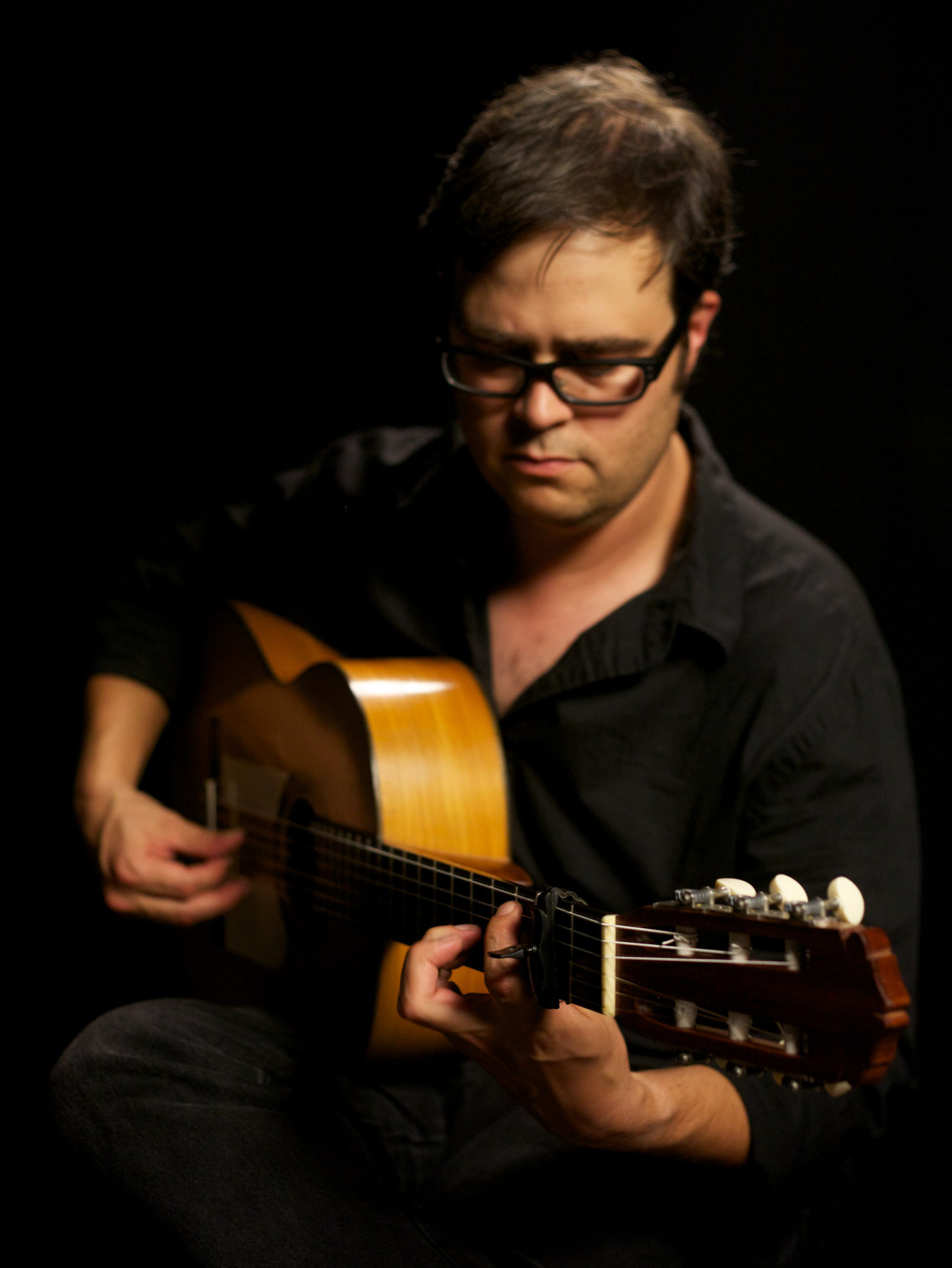 Narezo has trained and worked with many other top Flamenco artists, such as Nino and Isaac De Los Reyes, Clara Ramona, Omayra Amaya, Jesus Montoya, Chica Mori, and dozens more, as well as being a founding member of the Flamenco fusion group Azafrán. He also has worked with the Worcester Symphony Orchestra, Dance Umbrella Boston, New Dance Horizons and the Boston Ballet.
He has conducted Flamenco workshops at Gites Institute, Moscow, Russia; Dance Complex, Cambridge, MA; New Dance Horizons, Canada; and CSU Summer Arts. He has performed in Mexico, Canada, Spain, Russia, and Japan; and as an accompanist at Jacob's Pillow; Bates Dance Festival; UCLA; and for workshops with Domingo Ortega, Antonio Granjero, Omayra Amaya, and La Meira, to name just a few.
Narezo is a brilliant soloist in high demand as an accompanist and is a dedicated and proven teacher. Don't miss an opportunity to see and hear his uniquely crafted flamenco sound.
KAI NAREZO GUITAR DEMOS & PERFORMANCES

(view all)