Scott Tennant – 1969 Hermann Hauser II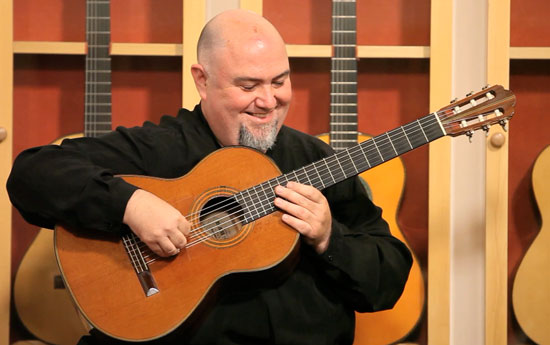 Here's our next video from our June 1st event featuring Scott Tennant playing guitars from the Pepe Romero collection that inspired Pepe Romero Jr. as a luthier – Scott playing Pepe Romero's 1969 Hermann Hauser II, the guitar that Pepe Romero used to record most of the Opera Suites CD. Pepe Jr. has a great story about the guitar, and then Scott plays Segovia's 'Estudio Sin Luz' for us.
Special thanks to Pepe Romero Sr. for letting us hear these fantastic guitars, to Bodegas M for providing amazing Tempranillo and Albariño wines for the event, to Carlos Flood of recorditlive.com, who recorded audio for us on an A.I.R. console, and to Jurgen Reich for his beautiful photography.