Slovenian Guitarist, Mak Grgić, Visits GSI and Records Music by Morricone, Tadić, Ponce and More!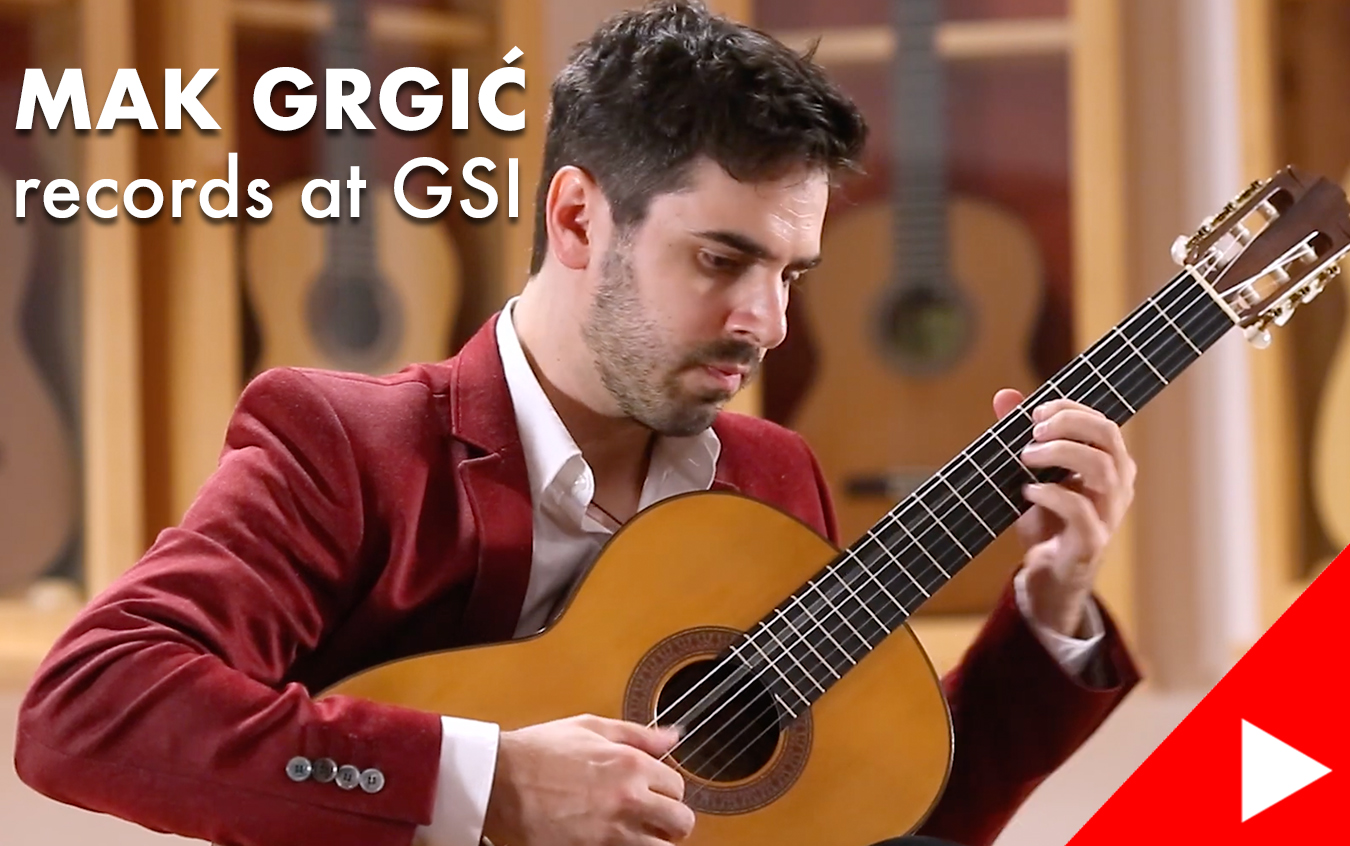 Our friend, Mak Grgić, has recently visited GSI and recorded a few pieces in our showroom. Many of you might already know Mak from his previous GSI recordings. He is known for his expansive and adventurous repertoire. From the ethnic music of his native Balkans to extreme avant-garde and microtonal music which he recorded in the past on a special microtonal guitar – 1976 Daniel Friederich "Meantone" CD/IN.
Mak is very active as a soloist and ensemble player. He plays in a Classical/Flamenco guitar duo with Adam del Monte and is a member of the new music-focused "FretX Duo" with Daniel Lippel. His other ongoing collaborations include playing with Martin Chalifour and Clive Greensmith.
In addition to his very active career as a musician, Mak also is the founder of the Virtual Guitar Orchestra – a massive virtual ensemble sponsored by the GSI Foundation and a founding member of EuroStrings – a consortium of seventeen guitar festivals in Europe.
Mak Grgić holds his doctorate degree from the USC Thornton School of Music. Recently he has also received his Artist Diploma from the same school where he studied with Brian Head.
During his most recent visit at GSI, Mak recorded five pieces on four different guitars: Miroslav Tadić's "Jovka" on a 1994 Paco Santiago Marin CD/IN, Ennio Morricone's theme from "The Good, The Bad And The Ugly" (arr. by Carlo Marchione) on a 1968 Marcelo Barbero Hijo SP/IN, Hakki Cengiz Eren's "Three Portals" on a 2001 Dake Traphagen CD/IN, Agustín Lara's "Solamente una Vez" and Manuel Ponce's "Estrellita" a 2020 Disney-Pixar Coco x Cordoba Replica.