Taso Comanescu Visits GSI to Record Music by Agustín Barrios Mangoré and Johann Sebastian Bach.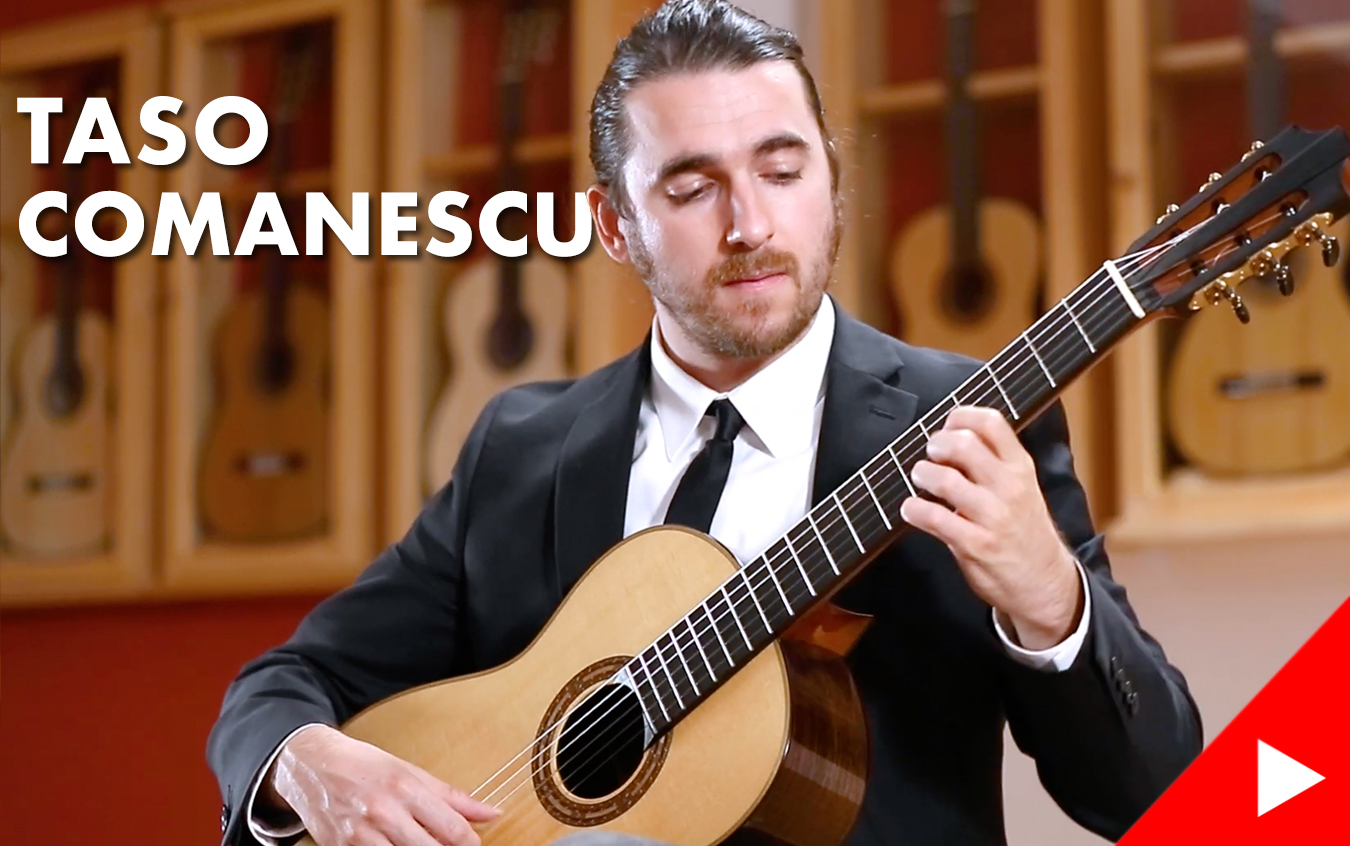 Our good friend, Taso Comanescu, has visited us again to record some of his new repertoire including works of Johann Sebastian Bach and Agustín Barrios Mangoré. Taso is a very colorful performer, whose playing is full of nuance. He also has a great ability to quickly adapt to any new instrument.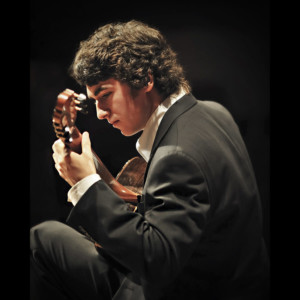 Taso released his debut recording "Epitaphios" in 2011. This album features music from all over the world including a world premiere recording of a piece by a young American composer, Kyle Peter Rotolo (Le Crane A La Cigarette Qui Fume). Four years later, he released his second recording "Renaissance | Baroque" (2015) featuring popular and lesser known transcriptions of works originally written for lute, vihuela, theorbo, and baroque guitar. Our friend, Tavi Jinariu from Elite Guitarist, described this album as "infused with a sense of artistry that is rarely found nowadays".
Taso is also passionate about folk music, contemporary rock music and music history. He has collaborated with internationally renowned tenor Charles Castronovo and with the composer Dimitris Mann in the "Greek Rebetiko Trio".
Since 2011, Taso has been a faculty member at Pepperdine University in Malibu, California, where he previously studied with Christopher Parkening. Taso also graduated from the USC Thornton School of Music where he took lessons with Scott Tennant.
During his last recording session at GSI, Taso recorded three pieces by Agustín Barrios Mangoré. The first one, was a beautiful barcarolle titled, "Julia Florida", which is arguably the most popular piece written by Barrios. According to Rico Stover, a guitarist and the author of Six Silver Moonbeams: The Life and Times of Agustín Barrios Mangoré, "Julia Florida" was written for one of Barrios's students – Julia Martinez de Rodriguez who was the niece of his friend, Francisco Salazar. She grew up very fast, therefore she was called "Florida" (from the word "florece" meaning "to bloom"). Taso recorded this piece on a 2019 Richard Reynoso SP/IN – a guitar with a robust sound, a rich palette of colors and almost a "cathedral-like" reverb sound which emanates from the box. This type of instrument gives Taso's performance of "Julia Florida" a truly rich, yet subtle sound.
The second piece recorded by Taso was Barrios's "Oración por Todos" which translates to "Prayer for Everyone". Barrios's works could be divided into three categories: folkloric, imitative and religious. This piece has a very pensive and romantic character. Therefore, it was recorded on a 2011 Ignacio Fleta CD/IN, which has a very haunting, dark and mysterious sound – wonderfully suited for this type of repertoire.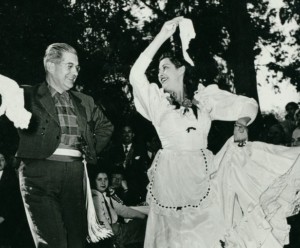 "Aire de Zamba" (Air of Zamba) is the third composition by Barrios recorded by Taso. This piece has strong folkloric influences. Zamba derives from an elegant dance performed by couples waving handkerchiefs. It was primarily developed in Argentina as a result of various influences from different cultures. It's a very popular form among many South American composers. Taso recorded this piece on a 2015 David Daily CD/IN guitar, which has very deep and powerful basses with a good sustain. In "Aire de Zamba", these qualities help with bringing out the baseline which sets the character of the dance in the recurring sections of this piece.
In addition to compositions by Barrios, Taso has also recorded "Prelude" by J. S. Bach from the famous Prelude, Fuge and Allegro, BWV 998, which was originally written around 1735 for lute or harpsichord. This piece has a similar character to preludes from the Well-Tempered Clavier. Interestingly, the second book dates around the same time as this prelude. Taso recorded this piece on a 2020 Stephen Hill "2a" CD/EU, which is a lightly built guitar with a punchy attack and very lyrical trebles.
It was a pleasure for us to record Taso again in our showroom. Check out the videos below!