Teacher Spotlight: Julian Gray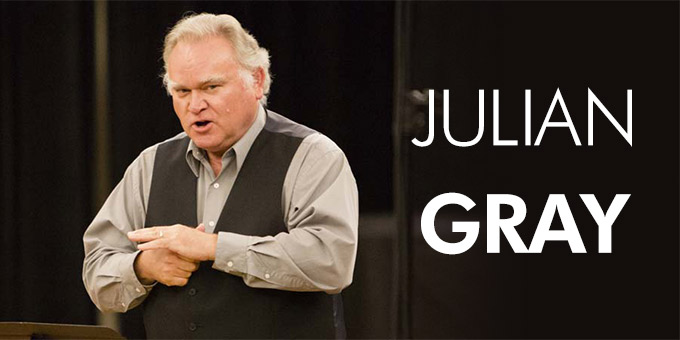 Julian Gray is recognized as one of the outstanding guitarists on the current music scene, performing in recital and as a chamber musician and concerto soloist. He has appeared at many of the most prestigious guitar gatherings, including the Second American Guitar Congress and the Guitar Foundation of America Festival, as well as concert series and festivals in London, New York, San Francisco, Dallas, Washington, D.C., St. Louis, and on tour throughout the United States and Canada. His recording of music for guitar and strings by Paganini with the Diaz Trio was hailed by Stradivarius Magazine as the finest example of that genre on record. Recordings with former duo partner, Ronald Pearl, including The Magic Circle, Baroque Inventions, Homages and Evocations and Scarlatti 15 for Dorian, have received enthusiastic accolades from critics and music-lovers alike.
Mr. Gray is known for his active involvement in expanding the guitar literature, through transcriptions and by commissioning new music for guitar. Hailed by Acoustic Guitar Magazine as "America's best guitar duo," his duo with Ronald Pearl is the only guitar ensemble to receive a commissioning grant from Chamber Music America and an ASCAP citation for adventursome programming. His latest publication is a series of transcriptions of music by Domenico Scarlatti for guitar duo by Mel Bay.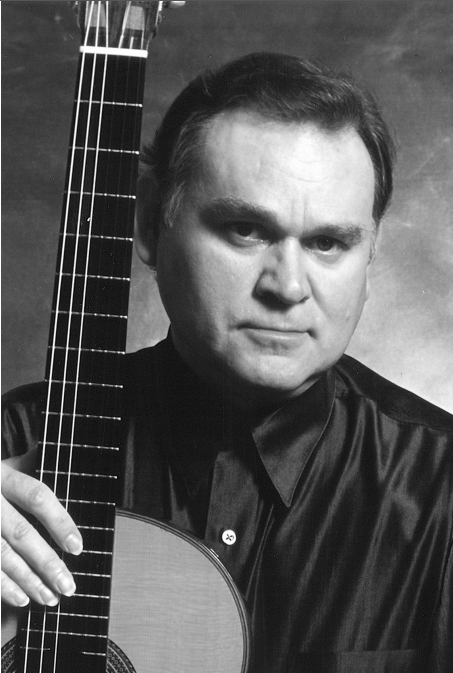 As a performer of Early Music, Mr. Gray played bandora, lute and medieval harp as a member of The Baltimore Consort. As an accompanist and continuo player, he has performed with such vocal luminaries as Phyllis Bryn-Julson and Julianne Baird, and in productions of the Wolf Trap Opera.
As a conductor, he has directed the Guitar Orchestras of The Guitar Foundation of America, the National Guitar Workshop and The Stetson International Guitar Festivals. He conducted the Peabody Conservatory Guitar Orchestra in concert with Grammy Award winning guitarist William Kanengiser in the Marlow International Guitar Series in Washington, DC.
Mr. Gray is a recipient of the Excellence in Teaching Award of the Johns Hopkins University. He is the Chair of the Guitar Department at the Peabody Conservatory of the Johns Hopkins University where he teaches guitar, guitar history, and literature and coaches chamber music. His students and chamber ensembles are frequent top prize winners at major national and international solo guitar and ensemble competitions. Students from Mr. Gray's studio have received every performance and academic honor awarded by the Consevatory and the Johns Hopkins University offered to the Peabody students.
Leave a Comment