The Mysterious Sound of Ignacio Fleta Guitars: Mattias Schulstad plays "Come, Heavy Sleep"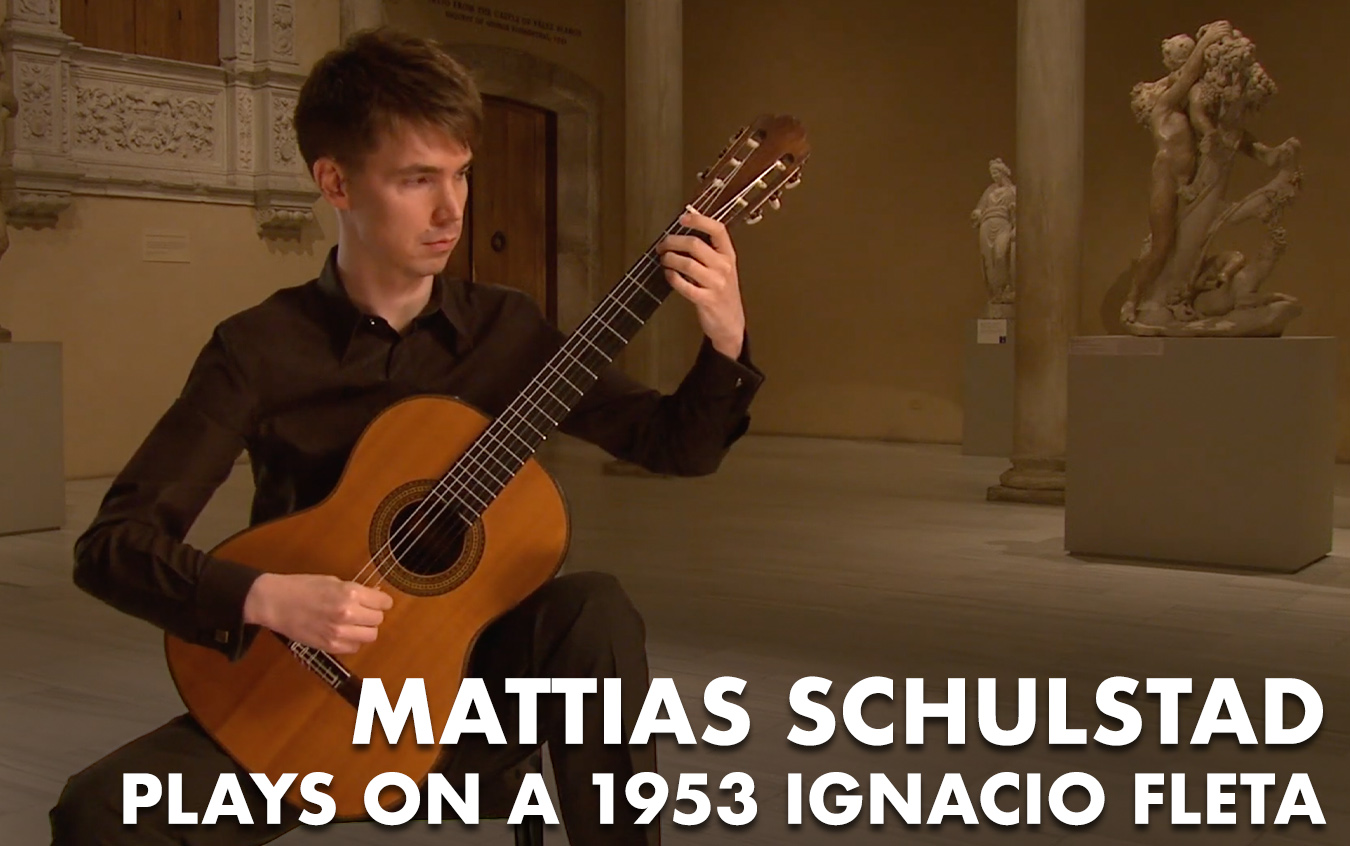 Swedish guitarist, Mattias Schulstad sent us his new video recorded at The Metropolitan Museum of Art. In this video he plays the theme from Benjamin Britten's "Nocturnal After John Dowland" Op. 70 – "Come, Heavy Sleep" originally composed by John Dowland in 1597, the same year as William Shakespeare wrote Romeo and Juliet. Benjamin Britten's "Nocturnal After John Dowland" was composed for British guitarist, Julian Bream. Mattias recorded this theme on a 1953 Ignacio Fleta guitar from the museum's collection.
The name Ignacio Fleta (1897-1977) ranks among the elite handful of 20th century luthiers. His instruments were played by the greatest classical guitar players including Andres Segovia, John Williams, Angel Romero, Turibio Santos, Alirio Diaz, John Rey de la Torres, Marcelo Kayath and much more.
Fleta's sound is unique. It has a deep and complex tone with great dynamic range and balance. The projection is astonishing thanks to a firmness in the fundamental. There is also a lot of clarity, especially audible in larger venues. Fleta's sound is haunting, mysterious and dark, yet with good separation of voices. This guitar is just ideal for a piece such as "Nocturnal" by Benjamin Britten. The dark, haunting and mysterious sound, emphasizes the character of this composition. See the video below!
We also have currently two Ignacio Fleta guitars in the stock – a 1960 Ignacio Fleta SP/IN and a 1963 Ignacio Fleta SP/IN. There are also recordings made on these guitars if you'd like to compare the sound to the recording captured in The Metropolitan Museum.