First-Prize Winner of the 2018 GFA Competition – Raphael Feuillatre records at GSI!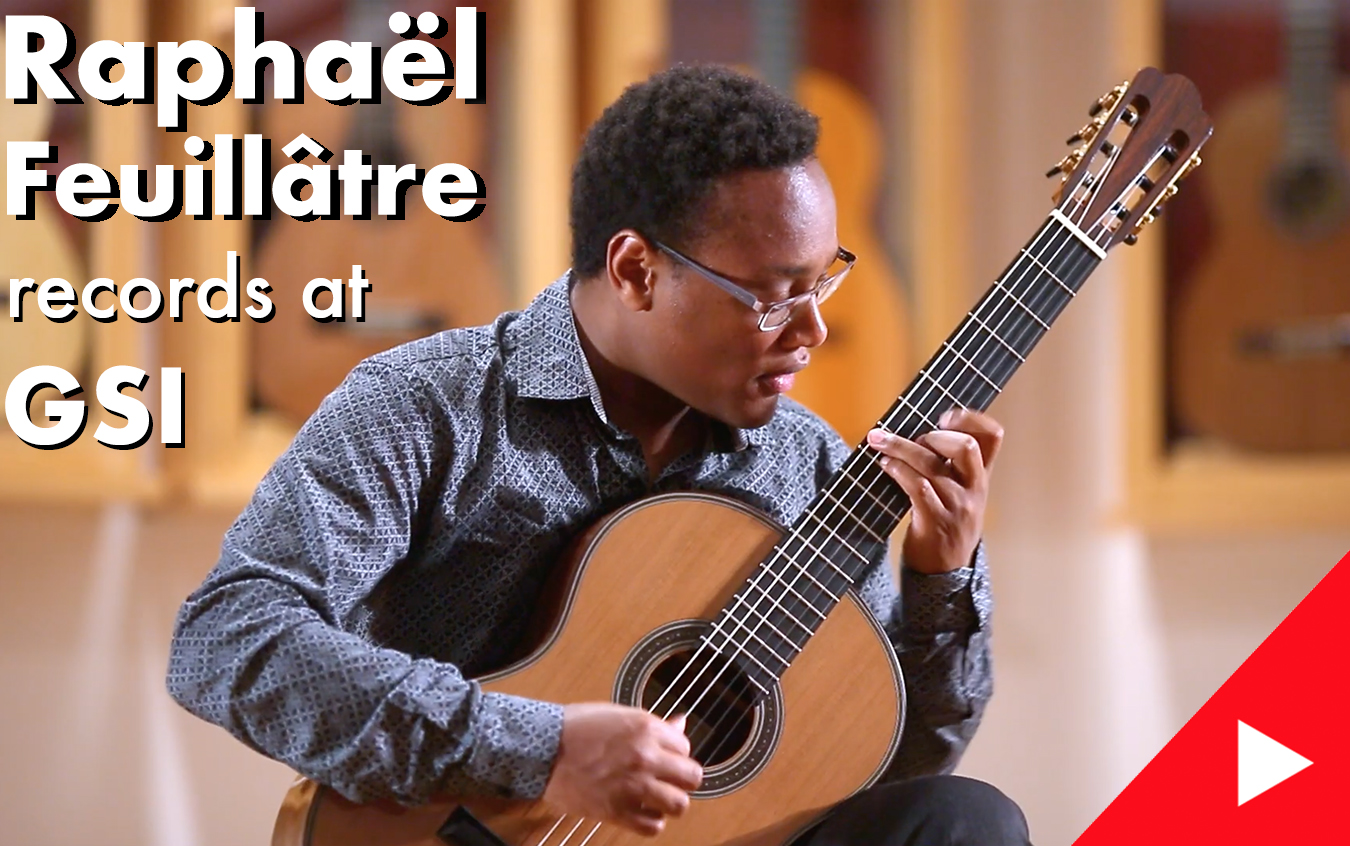 Raphaël Feuillâtre is undoubtedly one of the most exciting classical guitarists of his generation, and recently recorded 6 pieces on 3 different guitars in our showroom.
Raphaël is admired by audiences around the world for his brilliant virtuosity and fresh interpretations. He started his musical education at the age of nine with Hacène Addadi at Cholet Conservatory his native France. In 2012 he enrolled in the Conservatory of Nantes to study with Michel, Grizard and then, three years later, he was accepted to the prestigious Paris National Superior Conservatory of Music and Dance (CNSMDP) to study with the one and only, Roland Dyens. In 2019 Raphaël completed his Master's degree in the class of Tristan Manoukian. He has also been mentored by Judicaël Perroy, who has played a very important role in his artistic development.
Raphaël has won numerous international prizes and awards, however probably the biggest success in his career is winning classical guitar's most prestigious competition, Guitar Foundation of America (GFA) in 2018 and recording a CD for Naxos in 2019.

Raphaël's technique is flawless and his interpretations are very original. Especially noteworthy is his extremely clean execution of cross-string trills and grace notes present in his performances of Jean-Philippe Rameau's music.
While at GSI, Raphaël recorded 6 pieces total. The first 3 are by Jean-Philippe Rameau, originally composed for the harpsichord: "Les Tendres Plaintes" on a 2020 Stefan Nitschke "Romanillos", "Les Sauvages" on a 2020 Dietmar Heubner, and "Le Rappel Des Oiseaux" on a 1998 Dominique Field. Raphaël also recorded 3 famous compositions by Agustín Barrios Mangoré: "La Catedral: I. Preludio Saudade" and "Mazurka Appassionata" on a 1998 Dominique Field, and "Vals Op. 8, No. 3" on a on a 2020 Julia Wenzel.