Five Videos From The GSI-U Archive Are Now Available on the GSI YouTube Channel. Featuring: La Caro, Chris Rispoli, Brandon Mendez, and Raphael Carpenter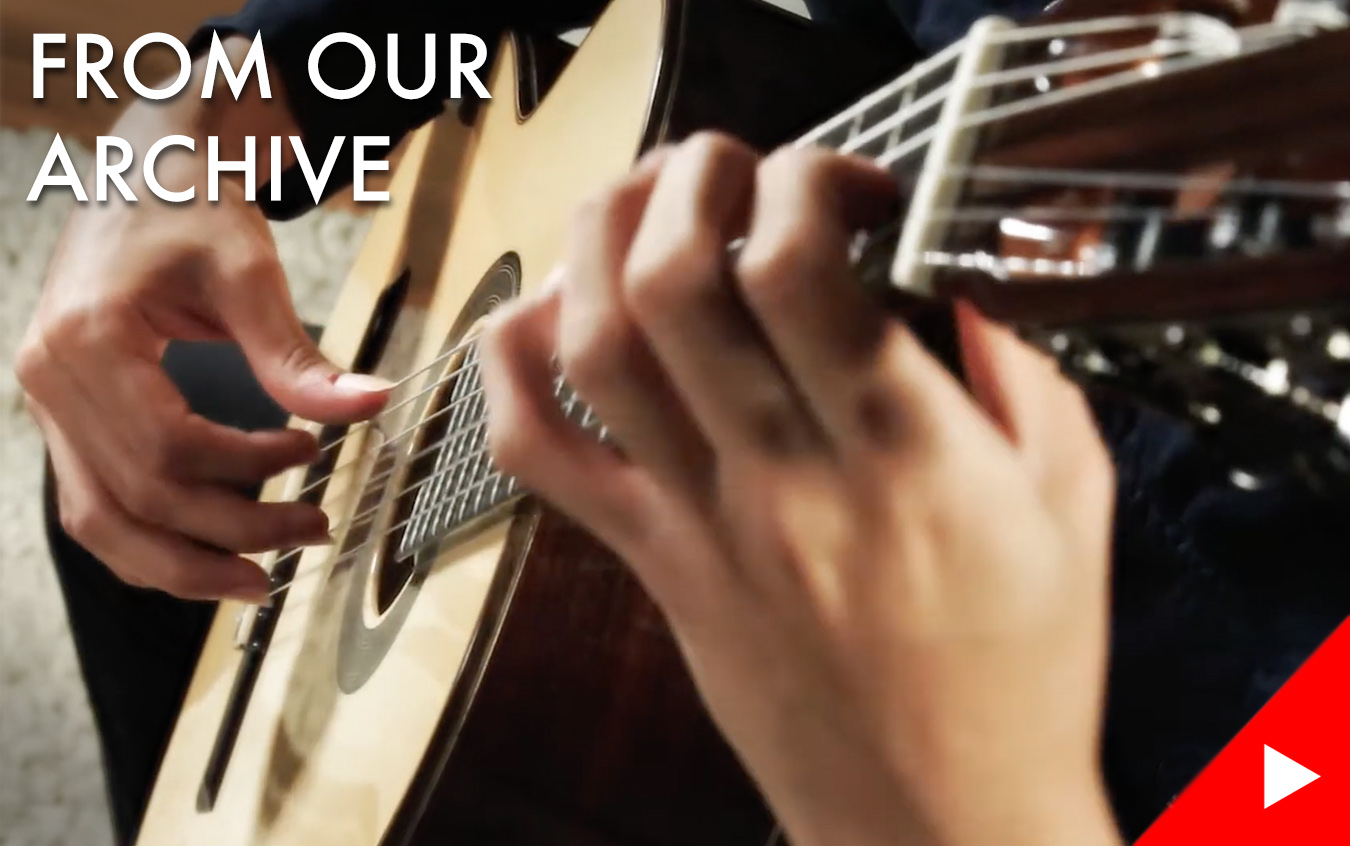 Recently, we've re-edited and uploaded five videos from our GSI-U archive to our GSI YouTube Channel. As you can see, rather than being recorded in our showroom, these videos were instead captured in a smaller room at GSI. This second room is sometimes used by customers who prefer testing guitars in smaller rooms that may more accurately reflect the acoustics they might experience in their own home or practice rooms.
These five videos feature some great local players. A young phenomenal flamenco player, Caro, performed "Caño Roto (Soleá por Bulerías)" by El Viejín on a flamenco guitar – 2005 Salvador Castillo SP/IN. Caro has also recently visited our showroom to record two new solo videos (Read more).
We've also uploaded to our YouTube channel three performances by alumni from the California State University Northridge – Chris Rispoli, Brandon Mendez, and Raphael Carpenter. Chris recorded an arrangement by Roland Dyens of "A Felicidade" by Antônio Carlos Jobim on a 2014 Fructuoso Zalapa "Concert" CD/IN, while Raphael played Dyens' original composition "Valse des Loges" on a 2016 Teodoro Perez "Estudio C-650" CD/IN. Brandon recorded "Bate-Coxa" written by a Brazilian composer Marco Pereira. He performed this piece on a Guitar Salon "Studio Series" CR-100S SP/IN.
Our most recent video features Hope Mueller playing Mario Castelnuovo Tedesco's "Melancolia" on a 1972 Jose Ramirez "1a" made with cedar top and CSA rosewood back and sides.