USC Guitar Quartet Gives a World Premiere of "Music of the People" by João Luiz!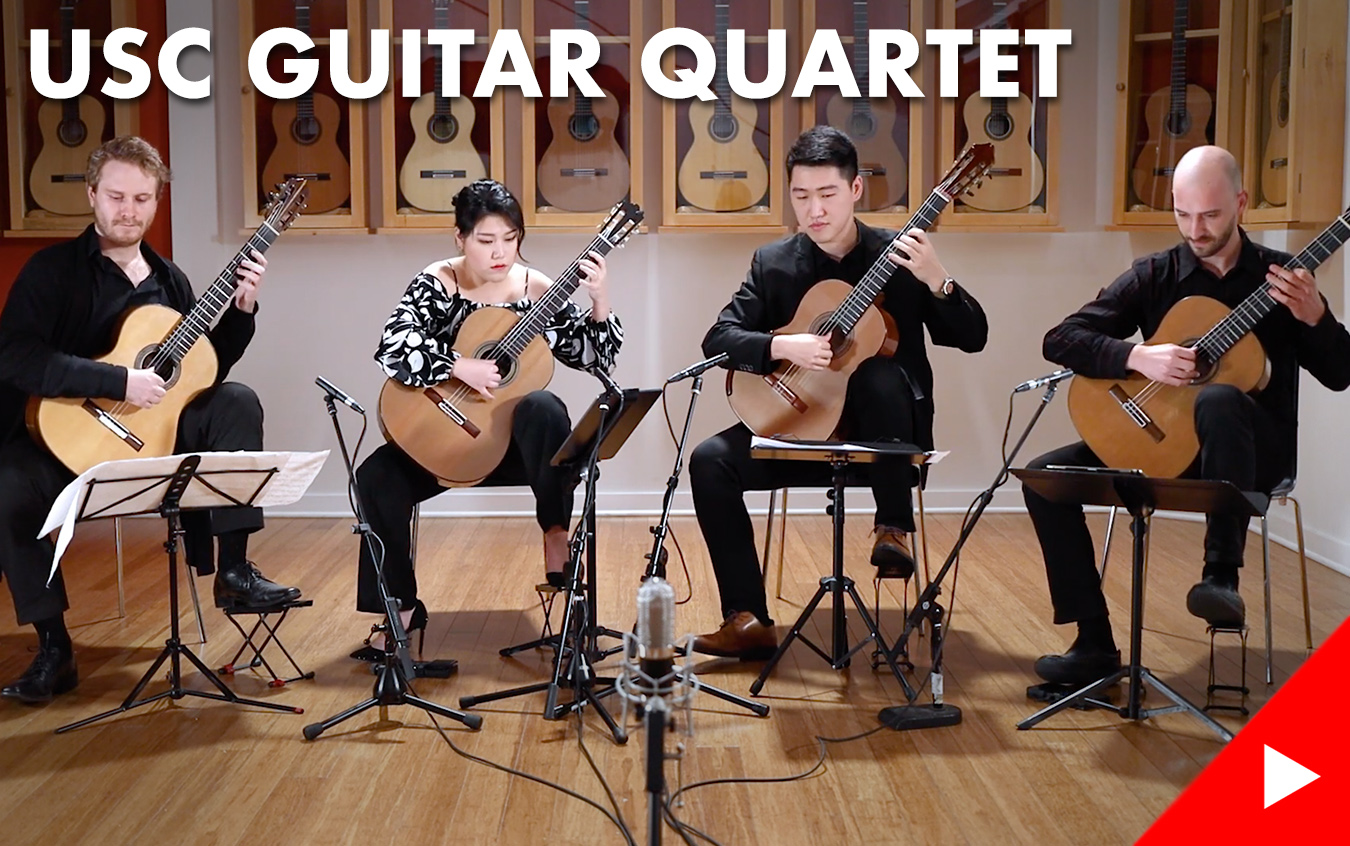 Even though our YouTube channel consists mostly of solo guitar performances, occasionally we also record ensembles. Recently, Scott Tennant from the Los Angeles Guitar Quartet reached out to our videographer, Felix, and asked if we'd like to record the world premiere of a new piece, "Music of the People" by João Luiz and performed by the USC Guitar Quartet – an ensemble consisting of doctorate students from the USC Thornton School of Music (Brendon Grabowski, Bokyung Byun, Tengyue Zhang, and Mircea Gogoncea). Of course, we agreed! You might also be able to recognize all the quartet members as each member has previously recorded solo in our showroom.
João Luiz is a Two-time Latin Grammy nominee guitarist, educator, and composer. He started learning the guitar in his native country of Brazil. João is also a member of the critically acclaimed Brasil Guitar Duo. In his compositions, João's main influences are Brazilian and world music. His newest composition, "Music of the People" was written for the USC Thornton School of Music Classical Guitar Department as part of their legacy series. This three-movement work has many influences from Brazilian dances. The texture in certain parts of the piece is reminiscent of two guitar duets confronting each other. Brendon Grabowski, from the USC Guitar Quartet, also told us that this is the very first quartet written by João.
Check out all three movements of "Music for the People" below!