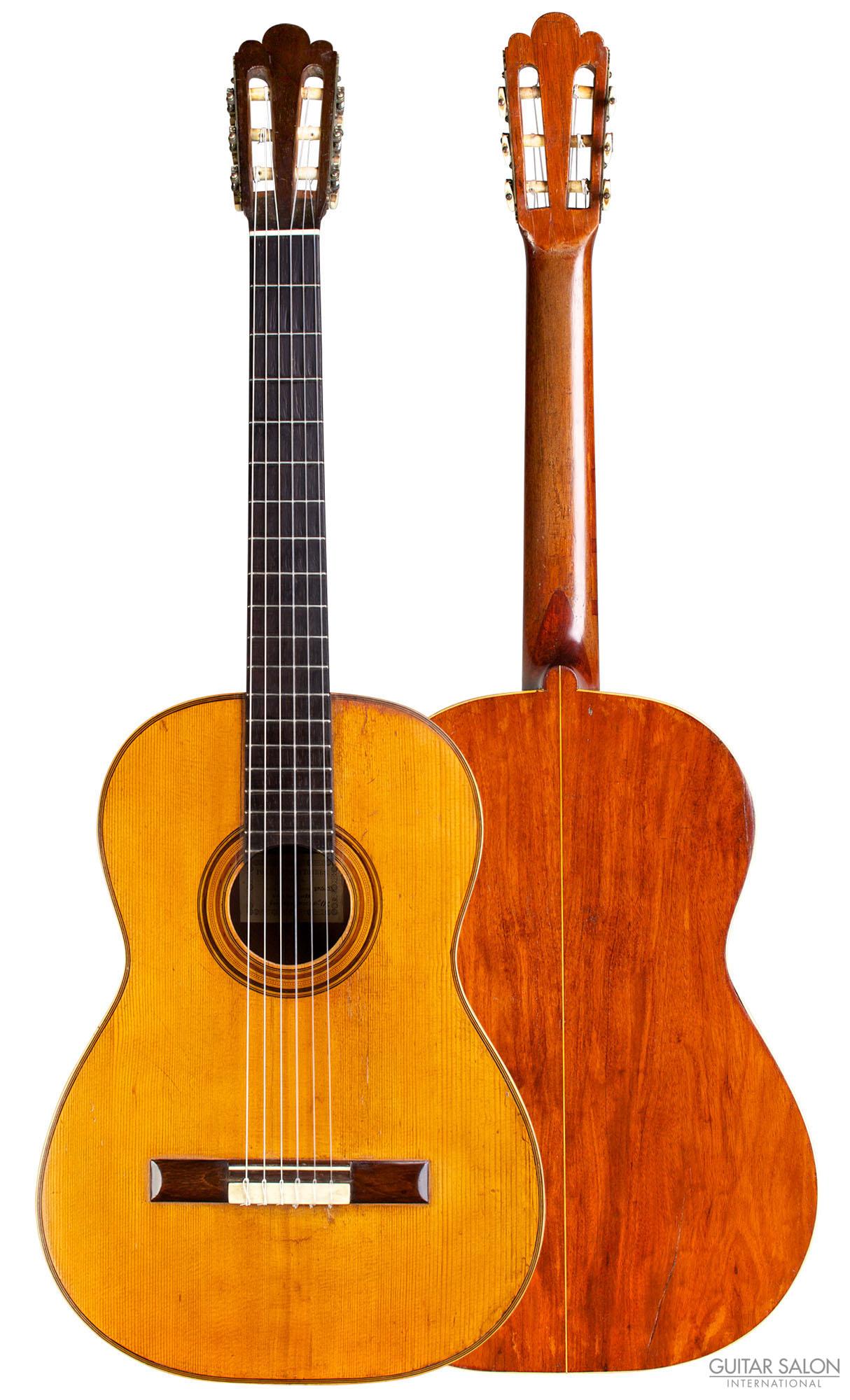 1888 Antonio de Torres SP/MH (ex Matilde Cuervas, Emilio Pujol)
Specifications
Year

1888
Top

Spruce
Back & Sides

Mahogany
Scale Length

650 mm
Nut width

52 mm
Finish

French Polish
Country

Spain
Condition

Excellent
Exchange

ExchangePlus
Luthier
Background
From the Russell Cleveland collection.
The name of Antonio de Torres (1817-1892) is to guitarists what the name of Antonio Stradivari is to violinists. Taken as a whole, the corpus of instruments made by this legendary maker's hand are today regarded as the foundational basis of the modern guitar. The impact that these guitars made on successive generations of luthiers is impossible to exaggerate – still to this day, most or nearly all of Torres' structural and tonal improvements are still in use by all top contemporary builders. In Torres' own day, the leading players such as Julian Arcas and Francisco Tarrega were already performing on his masterpieces, and successive generations of players over the 20th century continued to play them. Although increasing values on Torres over the past several decades has resulted in their placement largely within sphere of collectors, they are still highly desirable to leading professional players and occasionally make their way into the recording studio or even concert stage. Pepe Romero, Stefano Grondona, Wulfin Lieske and Marc Teicholz, among others, have brought them to life in recorded and live sound and we all hope this trend continues in the future, especially as more Torres instruments come to the public's attention.
Description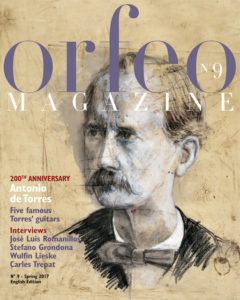 Built the same year as Tarrega's favorite Torres guitar (SE 114) and almost identical in dimensions and materials, this guitar (SE 115) is one of the great masterpieces of Torres' output for its provenance, quality of sound,...
Learn more about the luthier