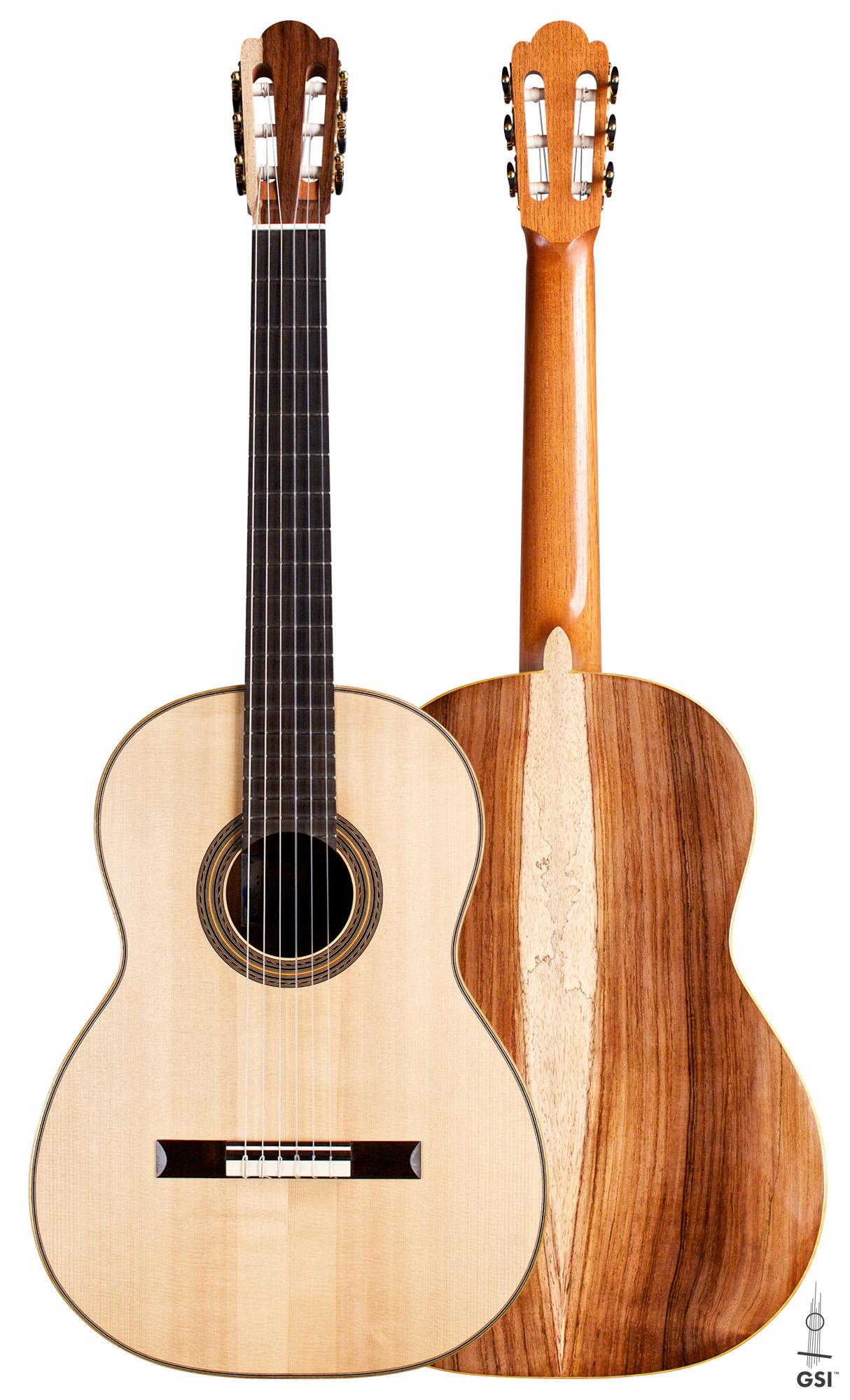 2017 Florian Blochinger SP/CSAR
Specifications
Year

2017
Top

Spruce
Back & Sides

CSA Rosewood
Scale Length

650 mm
Nut width

52 mm
Finish

French Polish
Country

Germany
Condition

New
Exchange

ExchangePlus
Luthier
Background
From birth, Florian Blochinger has been immersed in a culture of classical guitar. Being the son of world-renowned luthier Edmund Blochinger, Florian has not only been around the construction of instruments his entire life, but has studied the instrument as a player since the age of 6. Seeing that he had really taken an interest in playing the guitar, his father built him a smaller scale instrument when Florian was 9 years old and since then, Florian has always had a guitar of his fathers to play.
In 2013 at the age of 21, under his father's guidance, Florian built his first guitar and completely fell in love with the entire experience from start to finish. He made a decision the very day he finished that guitar to become a professional luthier. Though his guitars aesthetically look similar to his fathers guitars (most noticeably the plantilla and headstock shape), they are a synthesis of father Edmund's guitars, long-time friend and mentor Pepe Romero Jr., and the guitars of Miguel Rodriguez. Florian successfully blends the tonal elements that he desires and incorporates those sounds and designs into his own guitars with the understanding of a luthier and the ear and physical criteria of a player. Florian has performed with such Maestros as Pepe Romero and recently with Vicente Coves and constantly works on his playing aside from the construction of these fine instruments.
Description
These are among the most impressive guitars we have seen from a maker this early in their career. It is built to an incredibly high standard, in terms of materials, craftsmanship, playability and sound quality. Woods selected...
Learn more about the luthier