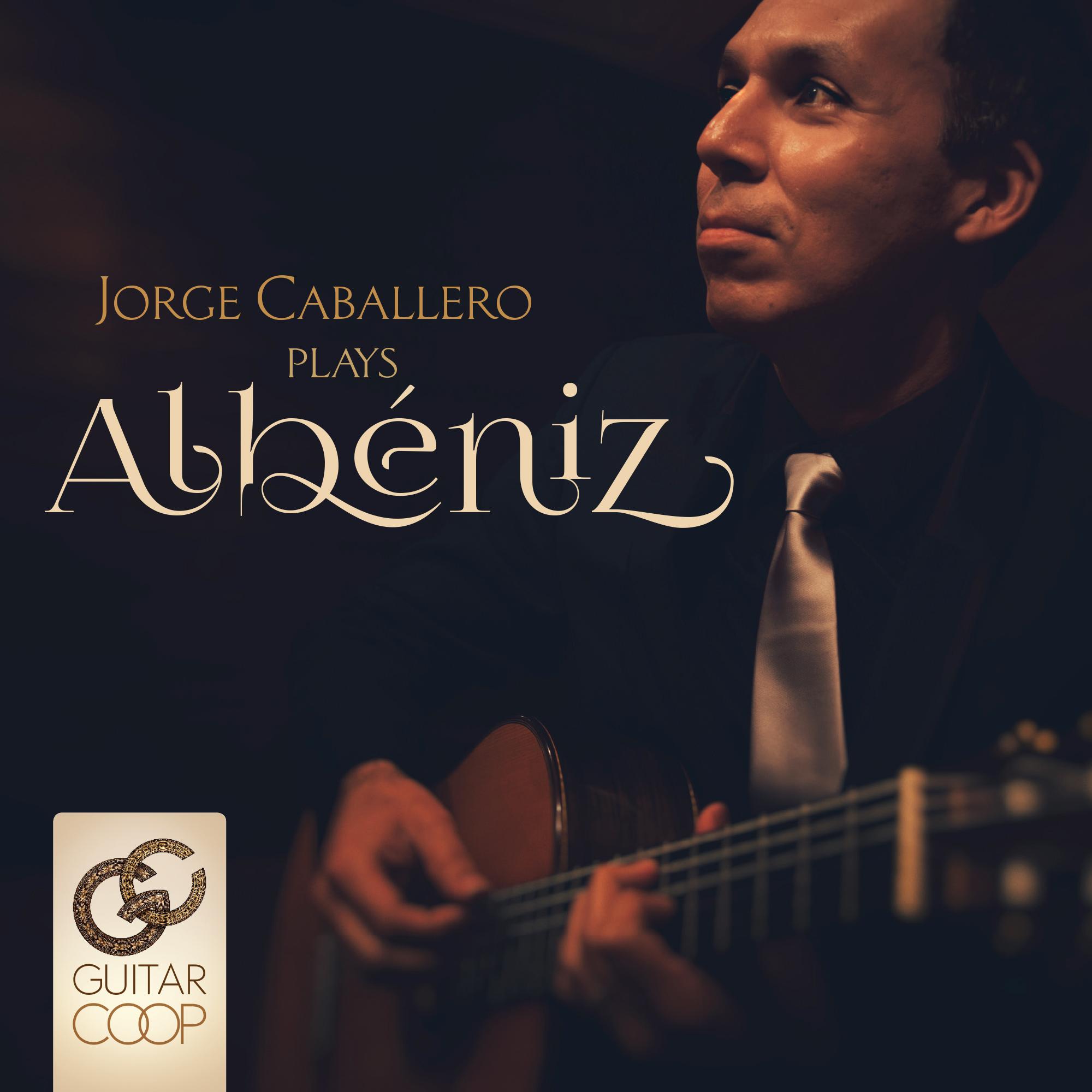 Jorge Caballero plays Albeniz
in stock - SKU: CDGCOOP-04388
Specifications
Performer

Jorge Caballero
Composer last name

Isaac Albeniz
Label

Guitar CoOp
Background
Albéniz, guitarist Jorge Caballero's most recent album, is devoted to representative works written originally for piano by Spanish composer Isaac Albéniz (1860-1909). Scholar Manuel Francisco reminds us that Albéniz was a child prodigy, and that his first concert took place when he was only five years old. The balance between Albéniz's musical studies and his role as a concert artist enabled him to perform in various European cities including Barcelona, Madrid, Leipzig, Brussels, and Budapest – city in which he supposedly met Franz Liszt (1811-1886). He is also said to have performed recitals in Spanish America, in places such as Puerto Rico and Cuba. One of the most important trends in the instrumental music of the second half of the 19th century is a process of decentralization: music in regions until then considered marginal, such as the Iberian Peninsula and Eastern Europe, began to challenge the hegemony of German and Austrian composers. Álbeniz is an important part of this movement: he presents his view of traditional Spanish culture, its songs and sonorities by interlacing them with numerous textures, polyphonies, and forms. The challenging transcriptions of Albéniz included in this work are signed by Jorge Caballero himself (the only exception is Capricho Catalán transcribed by Michael Lorimer). These are arrangements that demand a rare virtuosity from the guitarist, and, as always, GuitarCoop did its utmost to register them with the highest audio quality.
Description
ISAAC ALBÉNIZ, IBERIA (selections)
1. Evocación (Book 1, no. 1)
2. El Puerto (Book 1, no. 2)
3. El Albaicín (Book 3, no. 1)
4. Málaga (Book 4, no. 1)
ISAAC ALBÉNIZ, CHANTS D'ESPAGNE, Op. 232
5. Preludio
6. Oriental
7....