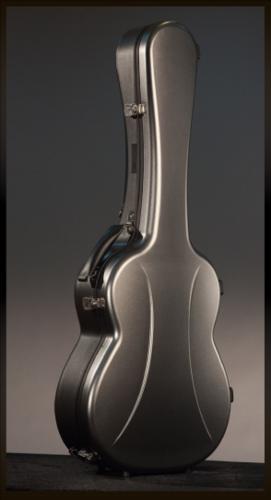 Visesnut Case "Black Pearl"
in stock - SKU: ACCASVI-04379
Background
Born in Bangkok, Thailand, Narongsak Visesnut started playing classical guitar as a teenager at a Yamaha classical guitar course in 1974 and remained an avid hobbyist for many years while completing degrees in accounting and finance, as well as an MBA. He eventually established his own business, Natakit Industry Co., Ltd. in 1990, which does injection molding and mold making, primarily for companies in the automotive, electrical and computer hardware industries. This company has also allowed him to produce a line of high-quality guitar cases that have become a top-quality brand in recent years and we are delighted to offer them in a variety of colors and models.
Description
Exterior:
The case exterior has a double wall structure to provide enhanced protection. It is designed to withstand significant weight, and to absorb impact from drops and shocks. The double wall structure also acts as insulation...