Coming Soon: Ariel Ameijenda Builds a New Guitar GSI! Check Out the Sneak Peek Photos!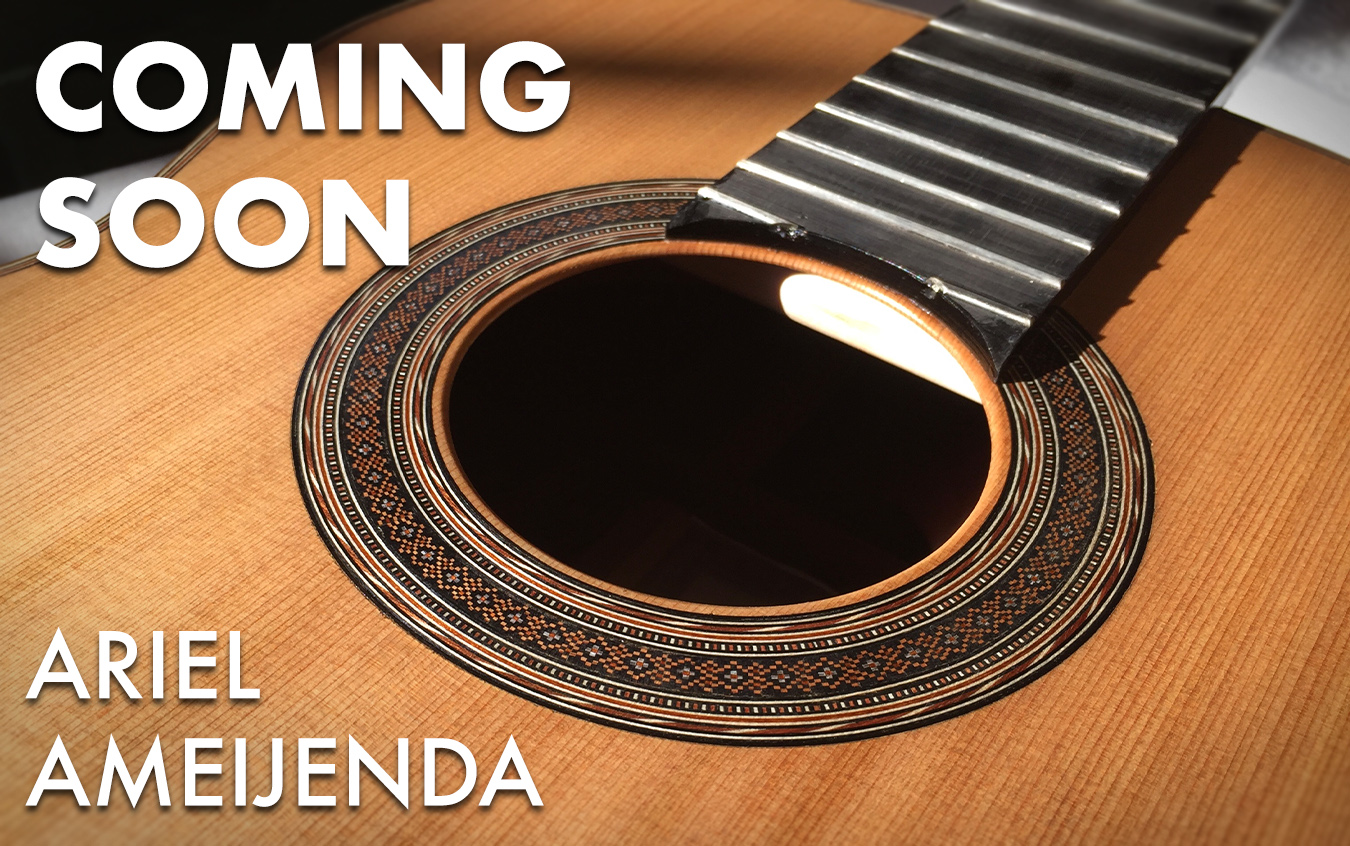 Our good friend and a great luthier, Ariel Ameijenda from Uruguay, is already in the process of building another guitar for us! Ariel's guitars have been very popular in our store, so we're happy to see that another of Ariel's instruments arriving very soon in our showroom.
Ariel sent us a few sneak peek photos which we'd like to share with you. This guitar uses Ariel's beautiful "confessional" wood for the back central wedge, bridge, and peg head covers. The remaining parts of the back and sides are made of Uruguayan Blackwood, just like in the case of his "Centenario" guitar.
This new guitar has some other special features too, such as a gorgeous very old dark Cuban Mahogany used for the neck. Ariel told us that this wood was salvaged from a 19th-century window retrieved from an old part of Montevideo.
See the photos below and let us know if you have any questions!