Guitar Auction
Through our online guitar auctions service, we've created an exciting
and alternative way for you to acquire a great guitar.
Many of the guitars offered here have been donated to the GSI Foundation. So, in those instances, you'll have the unique opportunity to own a beautiful instrument as well as make an invaluable contribution to help fund music education.
Ended
2021 Hans van Velzen "1917 Garcia" SP/IN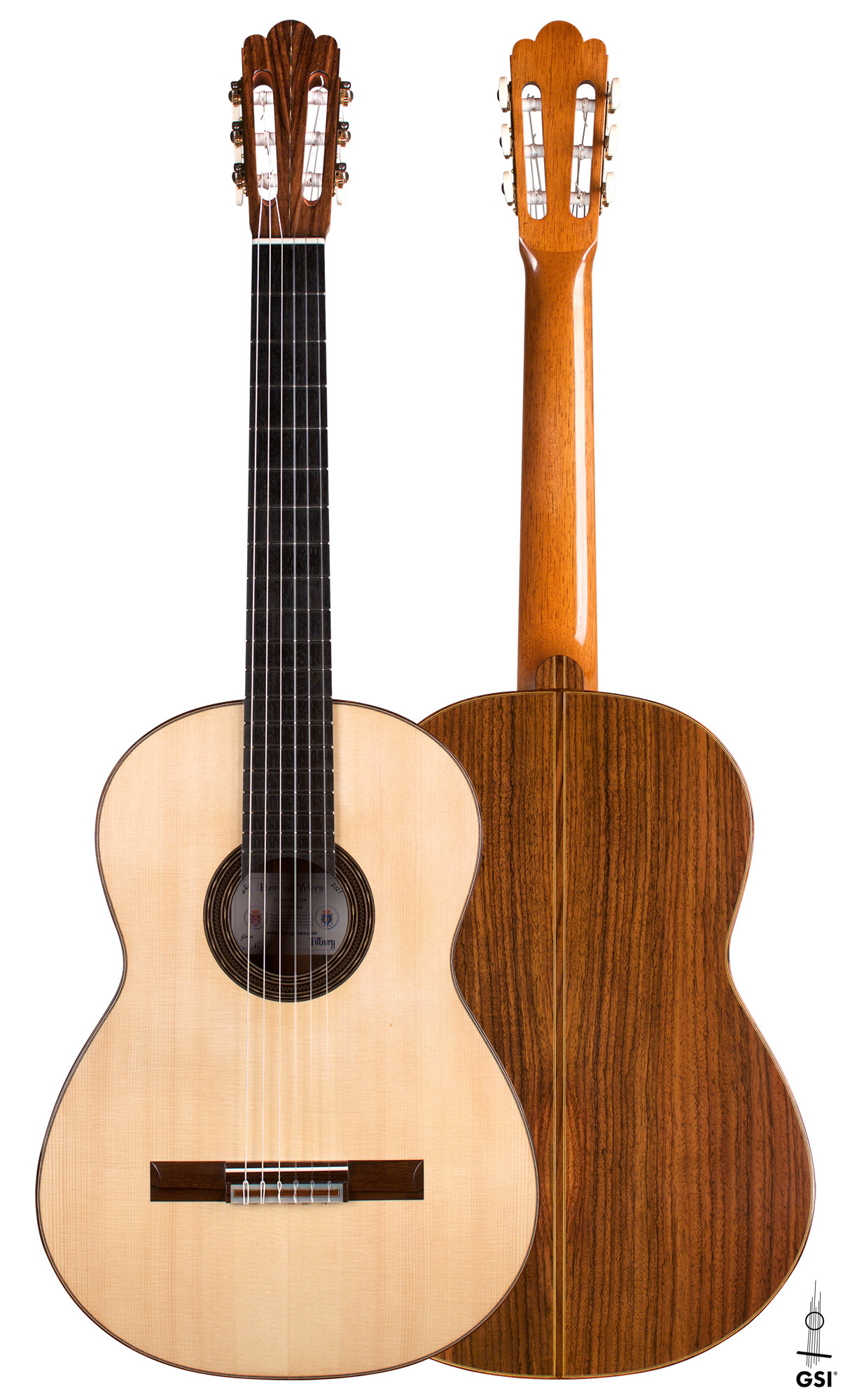 This model by Hans van Velzen was the third prize winner in the 2nd International "Antonio Marin Montero" Guitar Building Competition in Granada, Spain. This guitar is based exactl..
Auction ends October 2, 2023
User
Bid
Date
mich*******ers
$3,700.00

Winner

October 2, 2023 12:25 pm
mich*******ers
$3,700.00

Outbid

October 2, 2023 12:25 pm
Robe*******ner
$3,600.00

Outbid

September 27, 2023 11:06 am
How do auctions work?
We strive to provide top-quality auctions where buyers get the chance to purchase world-class guitars at a comfortable price.
After the GSI team determines a reserve price, bidders who have a GSI account can enter their bid.
At the end of the auction, the highest bidder above the reserve price will win the auctioned guitar. Please place your bids carefully, as all bids are considered final offers on guitars, and the winning bidder will be responsible for purchasing the guitar.
What is the GSI auction purchase policy?
Auctioned guitars do not qualify for the 48-hour approval period. However, they are still subject to the ExchangePlus policy.

ExchangePlus: Any guitar purchased from GSI is eligible for a one-time exchange, and is covered under one of the policies below. This is limited to one exchange per initial purchase.
30-Day Guitar Exchange: Within 30 days from the date of purchase, GSI will exchange any guitar toward the purchase of any other instrument of equal or greater value. Providing the instrument is returned in original condition, the full purchase price will be credited.
2-Year Guitar Exchange: Within two years from the date of purchase, GSI will exchange any guitar toward the purchase of any other instrument of equal or greater value. Providing the instrument is returned in original condition (less normal wear), 70% of the purchase price excluding tax will be credited.
Please note that guitars originally purchased through a trade-in deal or any method that does not involve payment of the full purchase price) may not be eligible for the 2-year exchange policy.
How long do auctions last?
Auctions typically start and end on weekdays, with regular listings live on the site for 2-7 days depending on the auction.
What is a reserve price?
A reserve price is the minimum amount that a guitar will sell for. While we do show list prices, reserve values are not explicitly revealed on listings. Instead, bids indicate whether the reserve has been met or not. A guitar will not be sold below the reserve price.
How do I register to bid?
You can register to bid by entering your information on this page. You will receive an email asking you to verify your email address and doing so is required in order to place a bid. If you don't see the email, make sure to check your spam or junk folder as these emails often are labeled incorrectly as spam. GSI will require you to enter your credit card information prior to placing a bid.
How do I know when someone has placed a higher bid than me?
We publicly show every new bid on the GSI website. You will also be notified via email, however the email notifications are not instantaneous.
How is the bidding process?
You simply type in the amount you would like to bid. If it's higher than other bids and there is still time on the clock, you then become the high bidder. The bidding advances immediately to your entered amount. The bid you place on our website will become the highest bid and the amount you will be responsible for paying should you win the auction. GSI also offers an automatic bidding option in which you enter the highest among you are willing to spend on a guitar, and our system will automatically outbid other users in the smallest possible increments. This is a great option for bidders who can't be present during the final minutes of an auction.
How can I sign up for auction updates?
To receive updates regarding an auction, you can click on the "follow" button. You will also automatically receive updates when you place a bid.
I want to bid on a listing. Where can I find all of the relevant details?
We encourage all potential bidders to read the entire listing on the page, which includes important specs, a detailed description, photos, and an embedded video with a high quality recording of the guitar being played by a professional guitarist.
What happens if I win an auction?
If the timer ends and you are the highest bidder, you have won the auction. You will be contacted by representatives from Guitar Salon International who will work out payment and shipping details with you.
How does shipping work? Are there any additional costs?
Shipping costs are the responsibility of the purchaser, and not included in the bid. Depending on your location, we offer UPS Ground or Overnight options. Feel free to contact us for help with best shipping options.
There are NO other costs besides purchase and shipping. Unlike some other auction sites, we do NOT charge a buyer's premium. However, depending on your location, you may be responsible for paying applicable sales tax or import duties.