Bordeaux-based French Luthier, Thomas Dauge, Builds His First Guitar For GSI!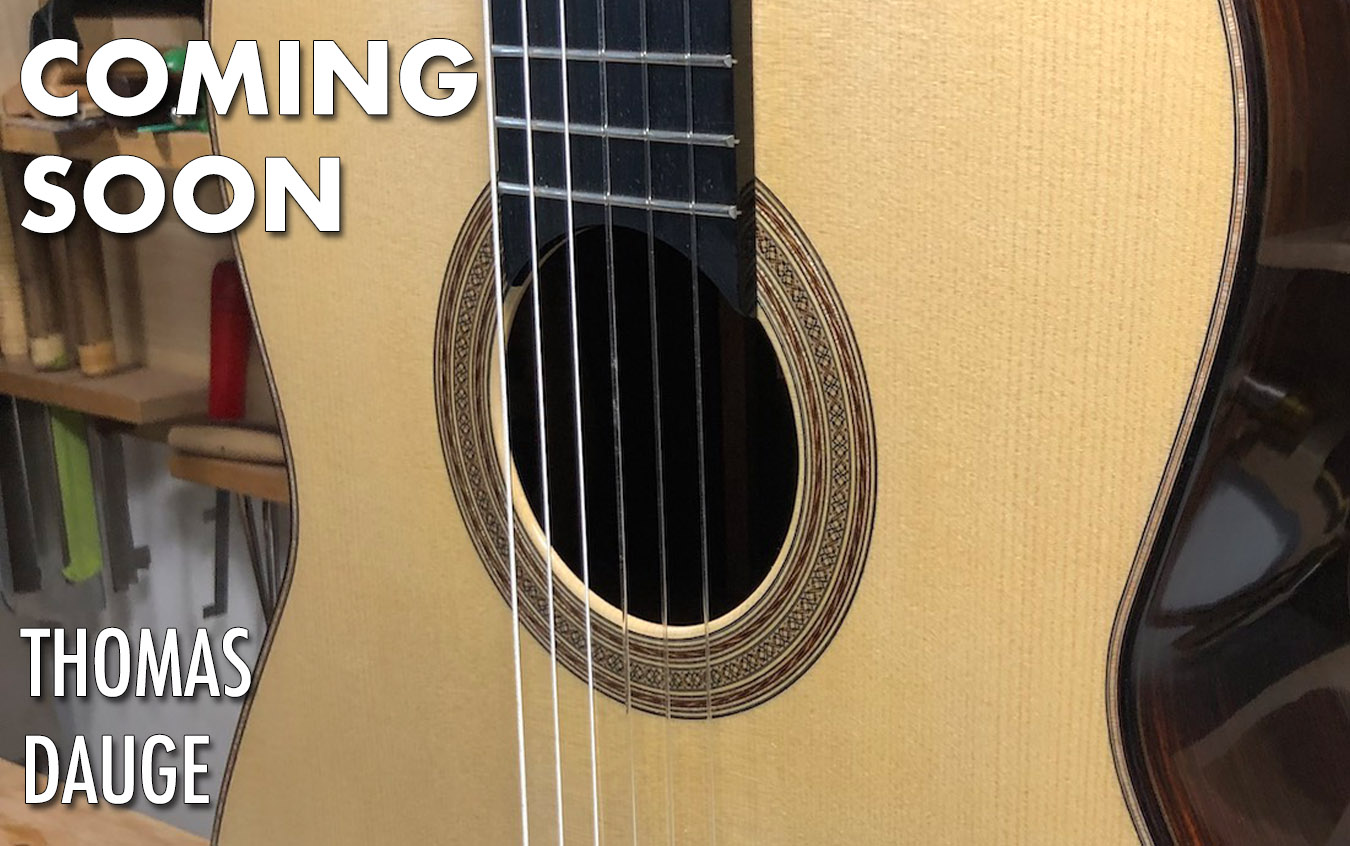 Thomas Dauge has sent us a few photos of his very first guitar made for GSI. Thomas is a Bordeaux-based, French luthier whose guitar-making journey started in 1998 when he built his first Spanish-style guitar. Soon after, he found his inspiration in the great historical luthiers from the French school (Daniel Friederich and Robert Bouchet). Thomas is a respected maker of the current French guitar-making scene. His instruments were highly recommended to us by one of the elite makers in the world today, Dominique Field.
Check out some sneak peek photos below. This is going to be Thomas' concert model. He chose a beautiful set of 60-year-old Indian rosewood for the back and sides and a piece of spruce from the region of Tyrol.
Leave a Comment